The 24-inch Apple iMac M1 comes with a mouse, but you still have plenty of alternatives. Here are the best mouse and trackpad options you can find.
The 24-inch iMac is an all-in-one (AiO) desktop computer manufactured by Apple. So unlike a laptop, it doesn't have an integrated keyboard and trackpad. Instead, the company includes a Magic Mouse and Magic Keyboard in its box. If you don't like the included mouse, however, there are still plenty of great mouse and trackpad options out there that work excellently with this Mac. Here's a list of the best products currently available.
Apple Magic Mouse 2

The Apple Magic Mouse is currently the best mouse option if you're looking for seamless compatibility and feature support. It comes with a sleek design, looks good, and you can also perform various gesture commands on its smooth surface. This model is similar to that included in the iMac's box, but it also offers a Black color.

Logitech Design Collection Wireless Mouse

If you want something that looks unique and you don't need fancy features, the Logitech Design Collection has a few great-looking patterns you can choose from.

Microsoft Bluetooth Mobile Mouse 3600

If you're a little tight on the budget, this Microsoft Bluetooth mouse is worth considering. It only uses Bluetooth for connectivity, and its design works for both left and right handed users.

Satechi M1

If you are looking for a no-nonsense mouse but with a little more flair than the Microsoft option, the Satechi M1 is for you. It works effortlessly with all Macs, and has an aluminium finish with an ergonomic design.

Logitech MX Master 3S

The Logitech MX Master series is the industry standard for what a mouse should be. Ultra-fast mag speed scrolling, ergonomic design and app-specific customization make this an ultra-premium pick. With USB-C quick charging and the ability to work on glass surfaces, this is a mouse you can use anywhere.

Amazon Basics Ergonomic Wireless PC Mouse

This Amazon Basics mouse has a very affordable price tag. It connects to your iMac wirelessly, through a USB A receiver, and has replaceable batteries.

Macally Slim Mouse

You can simply plug and use this basic Macally mouse directly on your iMac (without setup).

Macally Bluetooth Mouse

This rechargeable wireless mouse doesn't produce any noise when clicking its buttons. It connects to your iMac over Bluetooth.

Apple Magic Trackpad 2

Apart from a hassle-free experience, the Apple Magic Trackpad offers precise control and wide range of gesture support on macOS, including force-touch compatibility.
These are some of the best mice and trackpad options for the 24-inch iMac. We also have a roundup of the best docks, external monitors, and keyboards for the 24-inch iMac. If you're planning to buy a new laptop, make sure you go through our list of the best laptops currently available. Additionally, we also have a list of the best Thunderbolt 3 laptops available on the market today. We hope you get the best deal!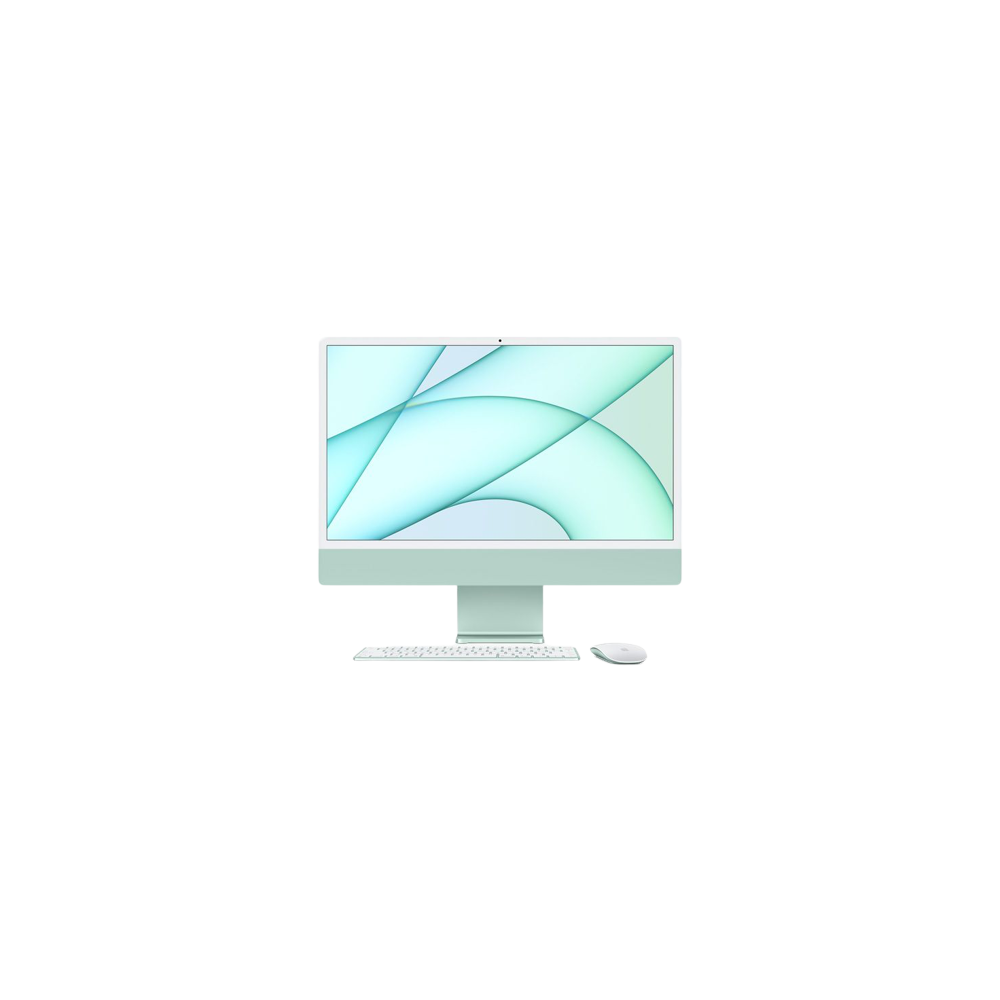 Apple iMac (2021)
This 24-inch iMac is a mighty All-in-One desktop computer that comes in seven different color options. It is powered by the Apple M1 chip.