These slim cases are designed to provide solid protection to your Galaxy S23 Ultra without adding too much bulk.
The Samsung Galaxy S23 Ultra is the most powerful model in the flagship Galaxy S23 lineup. It has everything one could ask for in a top-of-the-line smartphone, including improved durability thanks to Gorilla Glass Victus 2, which provides much better protection against drops on rougher surfaces such as concrete.
Even with the best-in-class protection, the Galaxy S23 Ultra is still susceptible to scratches, smudges, and accidental damage, just like any other smartphone. Investing in a protective case will go a long way in keeping your expensive purchase in prime condition for years to come. But you probably don't want to pick up a thick case and add to what is already a bulky device. A thin case is a great option for a device as big as the Galaxy S23 Ultra. To help your search, we have rounded up the best slim cases for the Galaxy S23 Ultra below.



Spigen Thin Fit for Galaxy S23 Ultra


Editor's choice

The Spigen Thin Fit is our favorite slim case for the Galaxy S23 Ultra, as it offers complete protection with its hybrid TPU and polycarbonate structure and is quite affordable.




Ringke Air-S for Galaxy S23 Ultra


Best value

Ringke's Air-S is a soft TPU case with precise cutouts, a premium feel, and a great fit. It's one of the best affordable cases for your Galaxy S23 Ultra, and it's available in a couple of cool colors.




Pitaka Case for Galaxy S23 Ultra


Premium pick

This slim aramid fiber case from Pitaka is a premium slim case for your Galaxy S23 Ultra. It features edge-to-edge protection and a unique carbon fiber finish, giving it a cool look and grippy texture.




Supcase Edge XT for Galaxy S23 Ultra


Promoted pick

In partnership with Supcase

Supcase is known for its insanely rugged cases, so you might be surprised to find it on this list. It's here because Supcase has designed this case to be rugged and low-profile. It's thin, and all the protection is stored on the bumper, hence the Edge XT name.




Spigen Liquid Air for Galaxy S23 Ultra


Grip case

The Spigen Liquid Air is a great alternative to the company's Thin Fit case for those who want a bit more grip. It has a slim profile with a textured back panel and sides.




OtterBox Commuter Series for Galaxy S23 Ultra


Protective pick

If you're looking to get as much protection as possible protection out of your thin case, check out the Otterbox Commuter Series. It offers solid protection while still keeping a relatively slim form factor. Plus, it covers your USB-C port when not in use. 




ESR Classic for Galaxy S23 Ultra


Built-in kickstand

Despite its slim profile, the ESR Classic case features a handy, built-in kickstand. It's expertly integrated around the camera island, giving the lenses extra scratch protection.




Ghostek Nautical Slim for Galaxy S23 Ultra


Waterproof slim case

Ghostek's Nautical Slim might not be as thin as the other cases in our selection, but it's a great option if you're looking for a protective, waterproof case that doesn't add too much bulk.




Mous MagSafe Compatible Case for Samsung Galaxy S23 Ultra


MagSafe case

Mous' Limitless 5.0 case is stylish, sleek, and includes a MagSafe-compatible ring. Although it is on the expensive side, this is a very premium case that will protect your Galaxy S23 Ultra smartphone.




Samsung Leather Case for Galaxy S23 Ultra


Leather case

This official leather case from Samsung adds a premium feel to your Galaxy S23 Ultra smartphone. The leather build provides a soft grip texture that makes your phone easier to hold. Plus, it keeps a low profile design.




ESR Krystal Clear Case for Galaxy S23 Ultra


Clear case

If you're looking for a simple clear case for your Galaxy S23 Ultra smartphone, this one from ESR is perfect. It is extremely slim, offers some protection, and has anti-yellowing materials. Plus, it has raised edges that protect the screen and camera system. 




Casetify Custom Clear Case for Galaxy S23 Ultra


Customizable pick

This case from Casetify starts out as a clear case. After that, it's up to you what you make it. You can choose from over 100 designs, add features like MagSafe compatibility and more. This case allows you to personalize your phone like no other case.
Our favorite thin cases for the Galaxy S23 Ultra

A thin case works out well for a basic level of protection, keeping your phone's exterior free of scratches, scuffs, and smudges without adding too much weight. Our recommendations include the best thin cases for the Galaxy S23 Ultra on the market. The best overall pick is from Spigen, since its thin fit case is one of the most low-profile cases around. To add some more protection in a slightly thicker build, check out options from Supcase and Otterbox. For a more premium feel, look to Samsung's official leather case and Mous' carbon fiber MagSafe case.
If you don't like any of these cases, check out our roundup of the best Galaxy S23 Ultra cases, which includes a wider range of options. After picking up a case from our list, you might also want to check out the best screen protectors for the Galaxy S23 Ultra to add a layer of protection to its gorgeous display.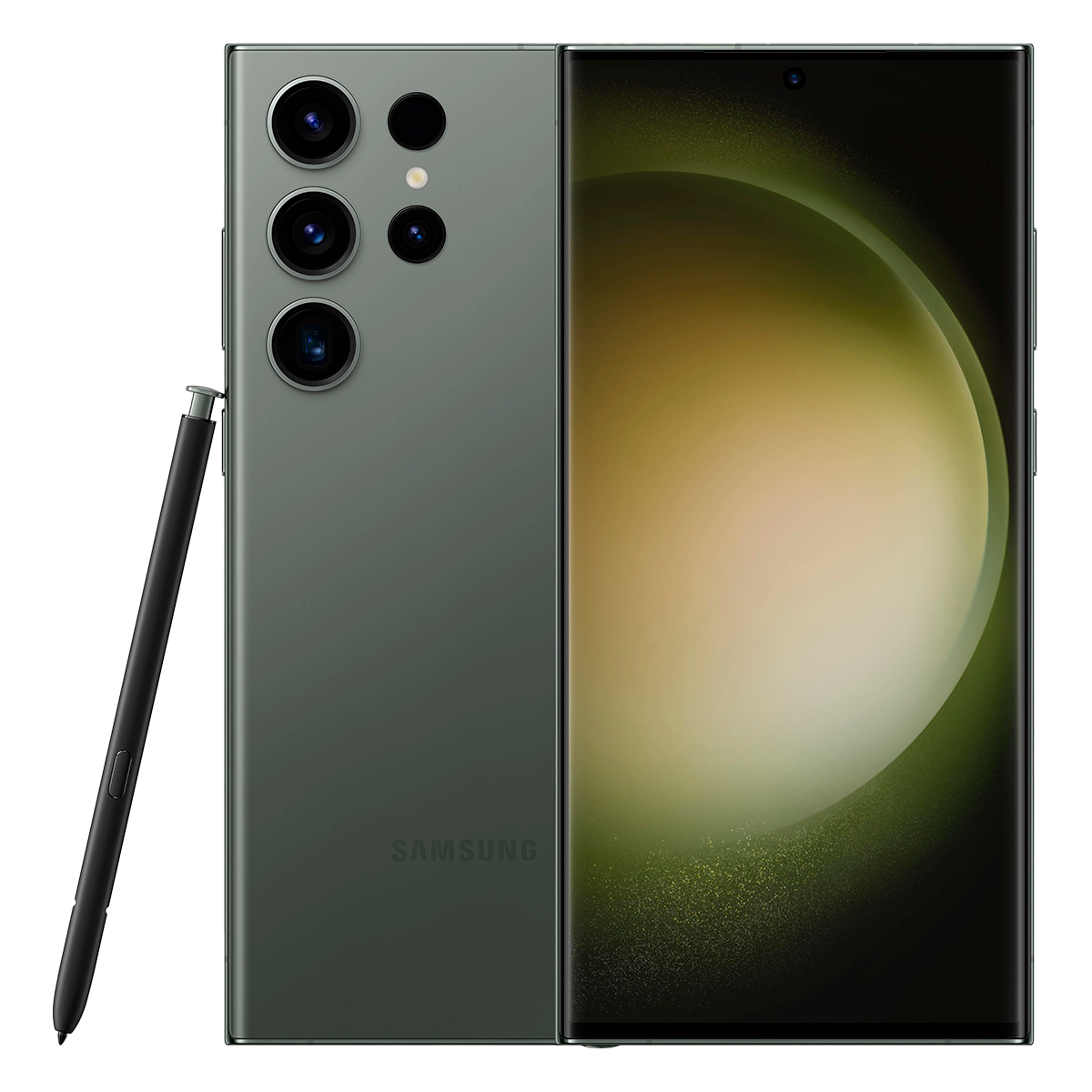 Source: Samsung 
The Galaxy S23 Ultra is one of the best phones on the market, packing an all-new 200MP sensor, a refined design, a custom Snapdragon 8 Gen 2 for Galaxy chipset, and One UI 5.1.