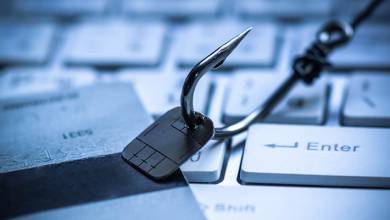 Even the name of the police is misused by fraudsters.
The National Security Service warns that fraudsters who specialize in obtaining bank account and bank card data are trying a new method. They even dared to deceive unsuspecting victims by pretending to be police officers.
A few days ago, a citizen filed a report because unknown persons withdrew several million forints from his bank account. One of the perpetrators introduced himself as a police officer and informed the victim that his account had been hacked. The frightened victim told the fraudster's question which bank he manages, after which the other member of the gang called the "customer" in the name of this bank.
The criminals convinced him to install a program called Anydesk on his phone, for which they even provided help and asked for the codes he received via SMS. With this, they could easily access the bank account from which they started transfers and tried to withdraw the total amount on the account.
"The National Protection Service reacted immediately. Such cases destroy social trust in law enforcement. Protecting it is one of our most important tasks, so we are working together with the investigative authority handling the case to catch the perpetrators," the authority told Computerworld.
The special cyber detection unit of the NVSZ has previously successfully cooperated with the Komárom-Esztergom County Police Headquarters. As a result, based on their information, the three foreign men were arrested in Győr, who obtained the bank details of the victims and then withdrew significant amounts from their accounts.
The new method of bank fraudsters urges everyone to be extra careful, therefore:
• Everyone should be suspicious if they call you on the phone in the name of the police and ask for information about your bank details, referring to the hacking of your bank account!
• It is also important to know that banks will never ask you to download a separate application to your phone in addition to their own official application.
Beware, a new e-mail scam is trying to scam you using the Auchan name >>>