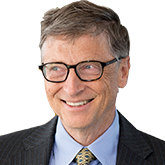 Billionaires have it to themselves that they have earned m. because they were not very profligate in doing so. Many of them, sometimes even more than the average Kowalski, calculate whether he is overpaying for a given equipment or service. No wonder that we are happy to read about what gadgets this or that rich man uses. All this to be able to make a shopping choice in the easiest way (by imitating him). Especially when the rich man on these types of gadgets.
Bill Gates revealed what smartphone he uses every day. Unfortunately, this will not serve us as a buying guideline, because he got this model from the manufacturer himself…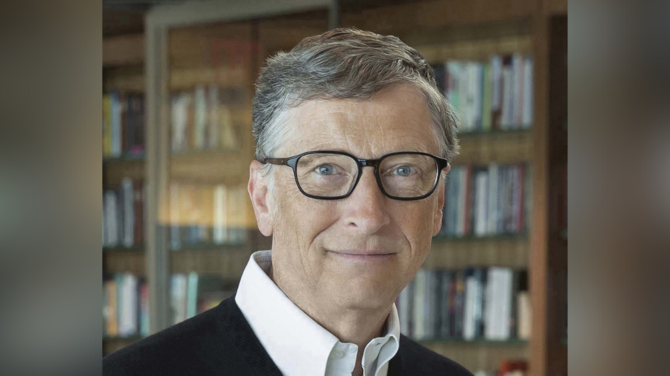 Regardless of how deep our pocket is, buying a new smartphone is never an easy task. All because currently many models of these devices do not differ from each other in almost nothing, and yet they are priced very differently. So we try to choose a model possibly equipped with the lowest price – even when it comes to flagships. The task is not easy, so some people simply benefit from the knowledge of people from whom modern technologies have no secrets. One such person is Bill Gates. So what smartphone does the co-founder of Microsoft and the sixth richest man in the world use on a daily basis?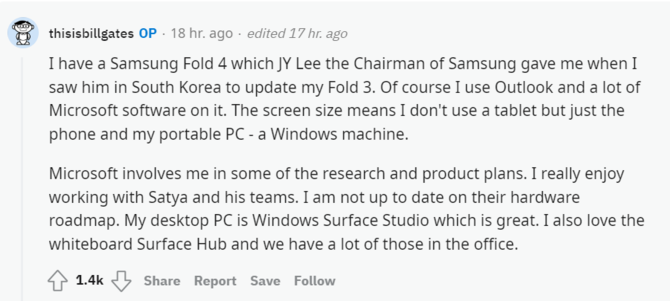 Yesterday, an AMA (Ask Me Anything) thread with Bill Gates appeared on Reddit. When asked which of the smartphones he uses as his primary tool for work and entertainment, he replied that it is a foldable Samsung model, and more specifically the Galaxy Z Fold 4. Interestingly, the billionaire's previous model was the Galaxy Z Fold 3, which clearly underlines Gates' love for assemblies. So the question is, why doesn't he prefer to use Microsoft Surface Duo 2 (and thus advertise this model)? We do not know the reason, but we can only guess that Gates was much better suited to a single, foldable screen than two separate panels connected by a hinge. And not only to him.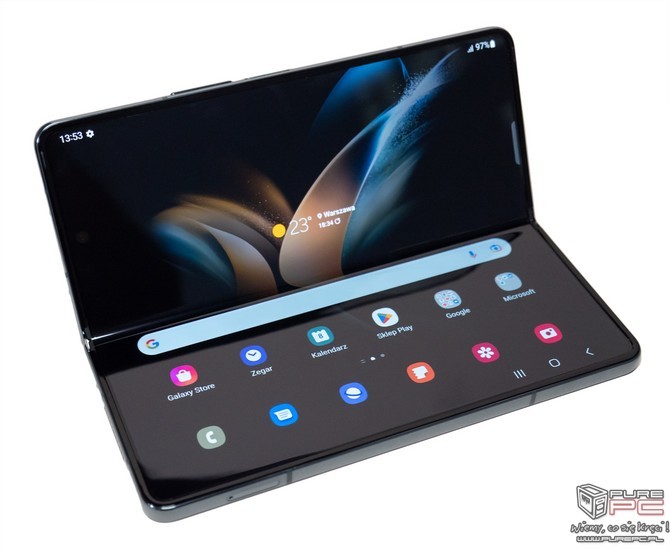 Source: Reddit