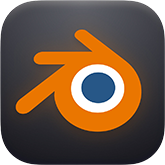 Blender is one of the most popular programs that enable advanced work with 3D graphics and more. The software allows us to model objects or create animations. However, unlike quite a lot of competition, it is completely free, and yet it is constantly being developed. The latest version numbered 4.0 has just been officially released – there are quite a lot of changes and they have occurred in virtually every area.
The popular program for creating and modifying 3D graphics called Blender has been released in version 4.0. There are a lot of changes and they significantly affect the functionality of the software.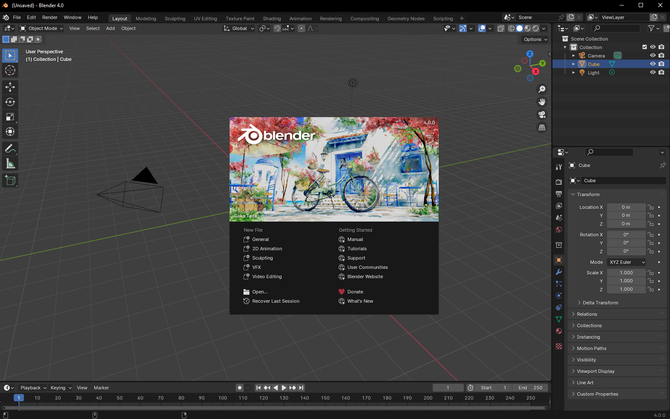 The beginning of changes can be noticed in the main interface itself – the default font has been changed from DejaVu Sans to Inter. The basic Principled BSDF shader, which is responsible for modifying object parameters, has been completely rebuilt: from now on, the options are properly grouped, and those we do not use can simply be collapsed. This will translate into better organization and work efficiency. Nodes can be launched multiple times in the project thanks to the new "Repeat Zone" – just enter the appropriate numerical value. From now on, we can also create our own system of previously defined modifiers, which we can easily apply to other objects (Geometry Nodes tab) – so we no longer need to use scripts written in the Python programming language.
Blender Foundation and the online developers community are proud to present Blender 4.0

Light Linking, AgX, new Principled BSDF, Geometry Nodes Repeat Zone, USD improvements, and so much more!

See all that's new at https://t.co/PcXpBKul9A #b3d #DevFund

— Blender (@Blender) November 14, 2023
Users will also be happy to know that the Light Linking function has been added. It allows you to determine specific objects that are to be influenced by a given light source. In terms of rendering, we will see better color reproduction and a more realistic scene thanks to the introduction of the AgX option (in addition to the existing Filmic or Standard). The improved snapping of objects to each other will also prove to be a very useful function – now you can precisely snap an object to another, e.g. based on a selected vertex. There are, of course, many more changes, all of which can be found in the videos below or on the website official website.
Source: Blender