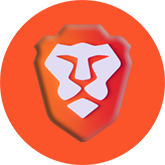 Even though Google Chrome is currently the most popular web browser, many users are still looking for other solutions that offer greater privacy or native support for ad blocking mechanisms. One such functional alternative is Brave. This quite popular browser has a new functionality, which is an AI assistant, or in other words: a chatbot, such as Bing Chat or ChatGPT.
The Brave web browser will soon offer all users a new feature: an AI assistant that will be able to take advantage of many functions from similar solutions, such as Google Bard or Bing Chat.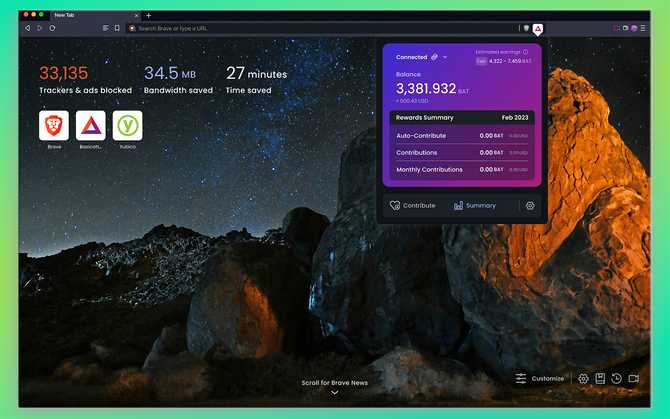 Brave is highly appreciated among users due to its speed and built-in ad and website tracking blocker. We also have access to the "floating windows" function, so video material from YouTube can also be displayed on other websites. This browser also offers the option of creating a cryptocurrency wallet or connecting an existing one. There are many more functions, but this time we will discuss the new thing introduced, i.e. an AI assistant called Leo. Its distinguishing feature is the privacy aspect – something that no other solution really offers. This means that our conversations or questions directed to the chatbot will not be saved anywhere or used to train language models. This will also translate into the inability to return to older conversations with Leo.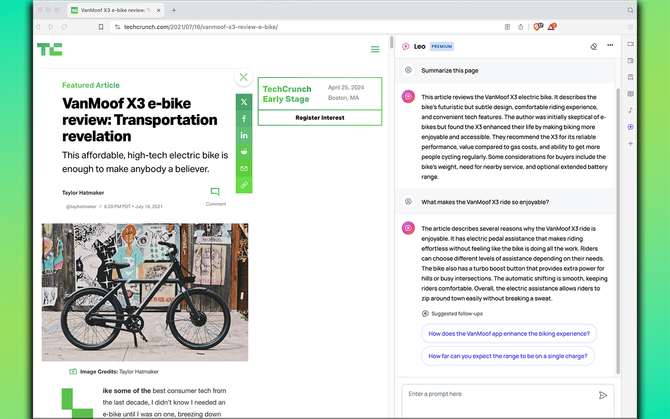 However, the assistant's capabilities are similar to those offered by the competition. Users will be able to summarize a given page, ask a question related to its content or simply conduct a conversation with the chatbot. The model that will be used in the free version is Llama 2, which was created by Meta. If we want to change it to another one or have a higher priority when receiving answers, we will have to purchase the Premium option ($15 per month). At the moment, the Leo AI assistant is being introduced gradually and in the next few days everyone will be able to use it from the browser level (from version 1.60) on Windows and macOS – the mobile version will come a little later.
Source: Brave