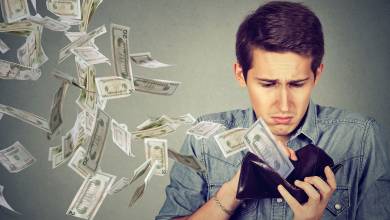 Because of this, companies were often forced to delay payments to their own suppliers.
Last year, 5 percent of intercompany invoices remained unpaid in Hungary, while 2.3 percent of invoices had to be written off in 2021, according to the analysis of credit insurer Atradius' payment habits.
According to a survey of 200 Hungarian companies, 40 percent of companies found that their customers paid later than a year earlier, in 2021 this proportion was 33 percent.
In the agricultural and food industry, 60 percent of the respondents stated that they extended credit to several customers for purchases; In 2021, 42 percent of the transactions took place on credit, and last year it was 47 percent. This was justified by the fact that they were able to acquire new clients and retain old clients despite pressure from competitors. Last year, the payment deadline in the two sectors was 43 days, which is five days more than the 2021 figure.
In the steel industry, 54 percent of companies did not change their credit policy, while 10 percent gave their customers a shorter time to pay their bills than in 2021. The average payment term was 39 days in 2022, compared to 35 days in 2021. In the steel industry, 31 percent of buyers paid the supplier late, and 4 percent did not pay at all.
In the food industry, 35 percent of invoices were paid late by customers in 2022, and 6 percent were not paid at all. In the case of consumer durables, the rate of late payment was 33 percent, and that of overdue receivables was 5 percent.
According to the survey, some respondents tried to strengthen their own cash flow by giving their customers a discount in case of early payment. It was also a typical technique that companies devoted more time and money than before to collecting invoices.
It is true for all of the examined sectors that companies were often forced to delay the payment of their own suppliers. To manage liquidity problems, one third of the companies participating in the survey used credit insurance.
According to the Atradius survey, 46 percent of the 200 Hungarian respondents expect that their company's performance will decrease this year, and 49 percent believe that the turnover rate of invoices will continue to increase because the liquidity of their customers is not improving.
Hardware, software, tests, interesting and colorful news from the world of IT by clicking here!