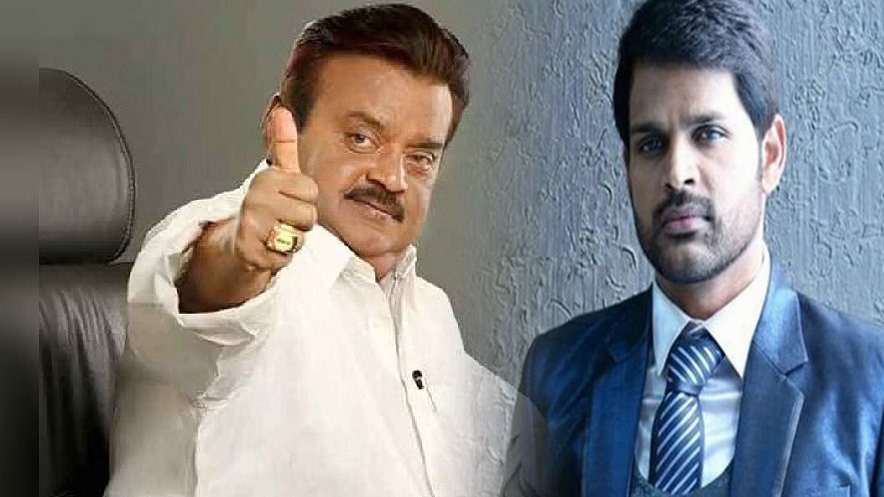 Actor Syam made his debut as a hero in Tamil cinema with the film 12B released in 2001. Siyam has impressed everyone since his debut with his dashing acting, charming looks, and a face that is loved by women.
The first film was well received. That too Siyam acted with leading actresses like Simran and Jyothika. The film's success led to subsequent locations. He also acted as the hero in the film 'Aye Nee Romp Alaaga Ikta' with Sneha.
The image of nature remained in people's minds to some extent. Siam, who was constantly acting in films, began to get fewer film opportunities. After a long time, Shyam has played the role of Vijay's brother in Warisu. In this situation, Siam captain Vijayakanth, who has been seen in continuous interviews since the release of Varisu film, also recalled a favor he did to him.
Also Read: He is the reason why Thadhavu film has reached this level… you will be shocked if you know who it is!!
Siyam was acting in a film and one of the producers of that film was dragging his salary. Siam has said that he will speak in the dubbing only if he pays the salary properly. The producer sent men and threatened Siam.
Siam, who could not bear the trouble of the producer who kept bothering him, called Vijayakanth, who was then the president of the actor's union, and told him the details of what had happened. Immediately Vijayakanth said that you switch off the phone, I will take care of it
He called the concerned producer and threatened him not to interfere in Siam's matter from now on, it is not a Siam issue, but an actor's union issue, and made the producer go into hiding. Syam said that it was the captain who saved me, who was in despair over this problem.