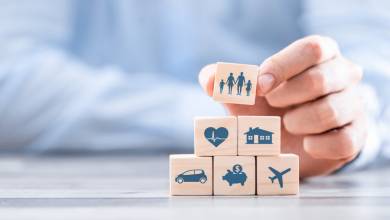 Alexander V. Protsenko will continue his career within the Allianz group.
Gergely Bacsó will take over the position of CEO and chairman of the board of Allianz Hungária Zrt. from January 1, 2024, the necessary official authorization procedure is being prepared.
Gergely Bacsó started his career in the field of consulting. As the head of the McKinsey Insurance Practice in Hungary, he worked with many international clients and was responsible for the corporate transformation of banks and insurance companies operating not only in Hungary, but also in other European countries. He also held senior positions in McKinsey's local digital and technology business, QuantumBlack, and the FinTech & InsurTech Center of Excellence in Budapest.
Since 2019, Alexander V. Protsenko has been the CEO and chairman of the board of the company, who will continue his career within the Allianz group.
The Allianz group is one of the world's leading insurers and asset managers, with more than 126 million private and corporate clients in more than 70 countries. Allianz manages around 809 billion euros on behalf of its insurance clients. In addition, its asset managers – Pimco and Allianz Global Investors – manage the assets of third parties worth 2.0 trillion euros. In 2021, with more than 155,000 employees, the group achieved a total revenue of 148.5 billion euros and an operating profit of 13.4 billion euros.