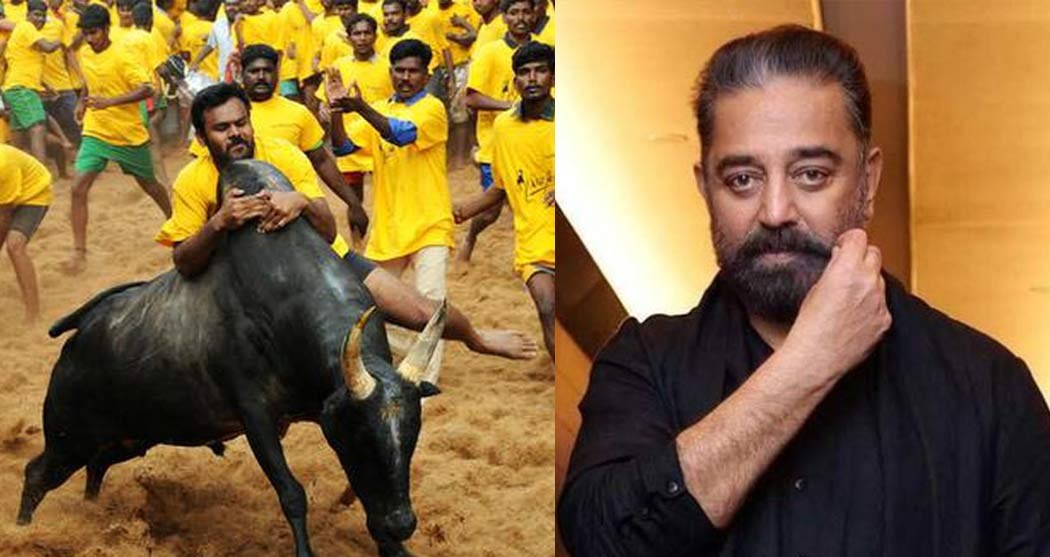 Global hero Kamal Haasan is a unique actor in Tamil cinema. Kamal is someone who wants to make a difference in anything. This is not an act that has just started, this is the idea that has been in his mind since he started acting.
Kamal is a person who can go to any height to take Tamil cinema to the next level with innovative approaches and new technical methods. Well, if he is like this in the film industry, he follows the same pattern in public life as well.
In other words, 'Jallikattu', a traditional game of the people of Tamil Nadu on Pongal day, is a game for the youth of all over Tamil Nadu. All the youth of Tamil Nadu will come together and show their prowess in Alankanallur, the most famous town for this sport.
Also Read: Shivaji opposed the artist for MGR!.. An event that was an example of friendship!..
Kamal has put forward the idea of ​​holding such jallikattu game in Chennai as well. He also wants to see the city people together with the heroic game that the villagers have discovered. No one has yet proposed this idea.
Although the government is also planning to run such a project, Kamal is planning to run it on his own. Kamal has also leased a large acre of land in Patappai area of ​​Chennai. Looks like Jallikattu will soon be seen in Chennai as well.