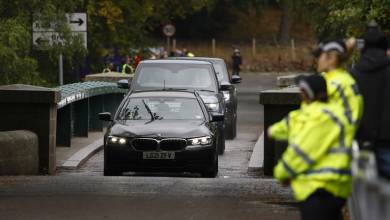 Intelligence officials allegedly found a hidden SIM card.
A hidden "Chinese tracking device" and other "disturbing things" were found during a recent security inspection of British government vehicles, iNews reported on Friday, citing intelligence sources. The inspection, according to the article, comes amid growing fears in the country about alleged espionage by Beijing and Moscow.
The "tracking device" turned out to be a SIM card capable of transmitting location data, according to the report. The device was placed in a sealed part of a vehicle imported from a Chinese supplier and was presumably installed by the car's manufacturer, the paper's source said.
The tool "is able to use it to assess the activities of the government for months or even years, continuously recording movements, creating a rich picture of everyday life. Slowly and methodically, over a very, very long time. And this is the vulnerability itself," said the source. for the paper.
During the security check, the government cars were "surgically dissected down to the last screw" by the intelligence officers, and in addition to the suspicious SIM card, some other "rather disturbing things" were also found, the source added.
SIM cards are commonplace in modern vehicles, and manufacturers install them for various purposes, such as collecting feedback on the car's performance. It was not immediately clear whether or not the device found was a standard part for that vehicle.
Chinese officials have strongly denied Beijing's involvement in the "tracking device" case, calling the SIM card report "baseless and mere rumours" and an attempt to blackmail Chinese manufacturers.
"We are firmly opposed to political manipulation related to normal economic and trade cooperation or blackmailing Chinese companies in any way," a spokesperson for China's British embassy told the newspaper. "The Chinese government always encourages Chinese companies to carry out foreign trade and investment cooperation in accordance with local laws and market principles and international rules. We strongly oppose the actions of some people to deliberately overstretch the concept of national security to fleece Chinese companies."
Hardware, software, tests, interesting and colorful news from the world of IT by clicking here!