The information that Thalapathy Vijay has been fined by the traffic police for violating road rules is spreading virally.
Thalapathy Vijay is busy acting in Warisu. From time to time hot information is leaked about the release issue of the film directed by Vamsi. A page of Varis songs has been trending on the internet.
In this case, Vijay organized a biryani party for his fans at his Panayur office. A lot of fans came for it. Many videos about this are going viral on the internet. A video with a fan trying to pinch Vijay's chin is also being shared a lot by Vijay fans.
Also Read: The grand bungalow built by Vijay at a cost of crores… do you know how many crores?
Many people are supporting Vijay as he should not violate someone like this even if he is a fan. At this time, there is a news that Vijay has been fined by the traffic police.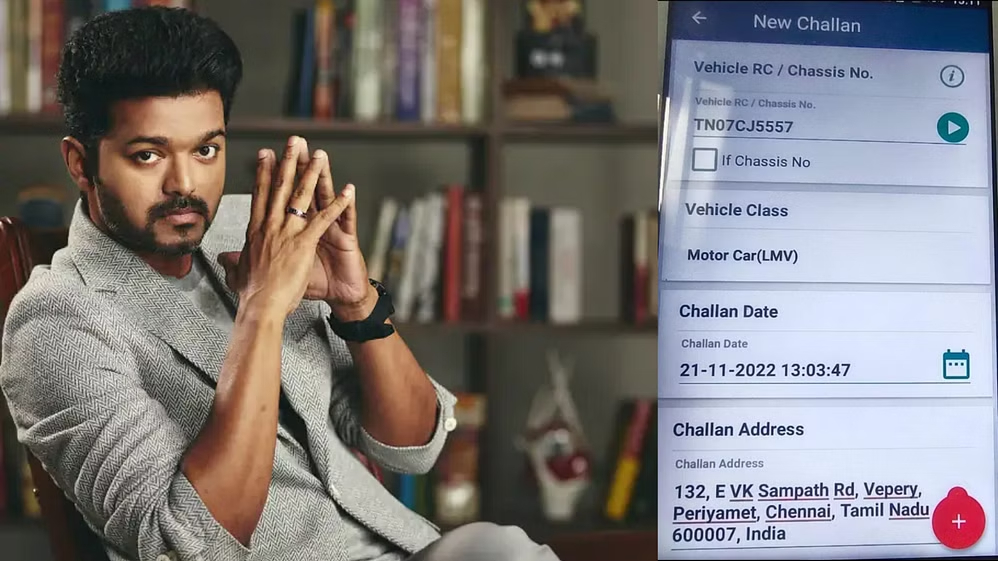 Vijay's Innova car had a black sticker when he attended the biryani party. Many people who saw this had lodged a complaint with the Chennai Traffic Police. Following that, the police informed that a fine of 500 rupees was imposed on the car. Now that screenshot is going viral.
Netizens are starting to question that not only Vijay, but also many movie celebrities have a black sticker attached to their car and a fine attached to it so that no one can recognize them.