The Czech Republic's leading energy and utility company, Innogy CZ, together with the Hungarian Grape Solutions Zrt. and MVM Mobiliti Kft., launched the centralized electric car charging service throughout the country. The development was realized with the cross-border cooperation of three MVM Group companies.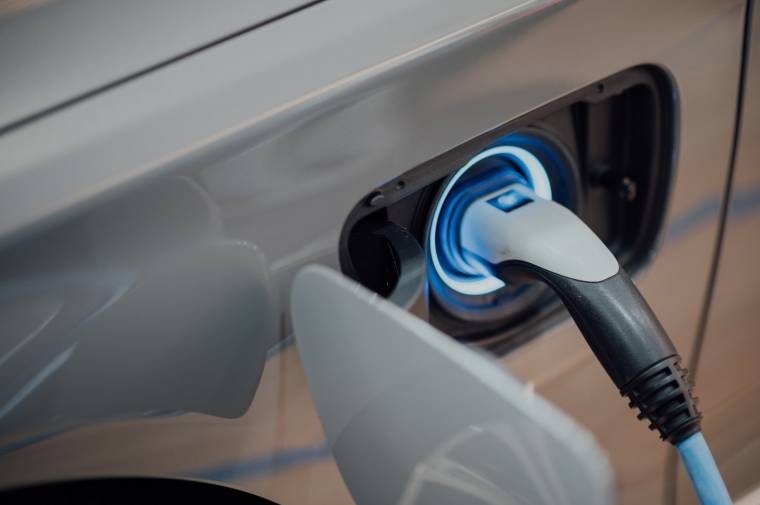 Image source: unsplash.com
The MVM Mobility and Grape Solutions have been working together since 2018 on the development of the Mobiliti e-charging application, which has become the most popular electric car charging application in Hungary. Registered users can choose from more than 215,000 charging stations in 39 countries. Based on the concept of the product Grape Solutions and MVM Mobiliti launched their joint EV charging solution, Montu, in 2021, which was introduced in the Czech Republic for the first time this year.
THE Montu solution-based Innogy application allows registered users to smoothly start charging their electric vehicles, and Czech operators can manage charging points in a fraction of the time on the Innogy administration interface. Czech electric car owners can also find out about occupied charging stations, start charging with one touch, and receive an automatically generated invoice once charging is complete.
Innogy introduced its electric car charging network in March 2022, the service first became available to guests parking in the Innogy office building, and then at the end of 2022, Innogy extended the electric car charging application to the entire Czech population.
"The implementation of Montu, a customizable EV solution, was the starting point for our application development for charging electric cars. We adapted the standardized application to the specifics of the Czech market relatively quickly. The wide range of available functions enables rapid further expansions," said Petr Matousek, Innogy. Chief Technology Officer of CZ.
"Our partnership with Innogy is crucial, as this is the first time we are introducing Montu abroad. Our goal is to make our turnkey e-mobility platform available throughout Europe, as we are committed players in the sustainable development market. We believe that with Innogy and Together with MVM Mobiliti, we can highlight the importance of electric charging in the Central European region and beyond," added Szilárd Széll, CEO of Grape Solutions Zrt.
"It is a great pleasure and a huge responsibility to be able to provide a high-quality service to our more than 72,000 registered customers and our future customers. We are working with our employees to continuously develop and expand our uniform, reliable services. With our latest development, public mobile parking, a modern, comfortable and green we provide a service that is available to all car users," explained Balogh Szabolcs, managing director of MVM Mobiliti Kft.
Grape Solutions' e-mobility software, Montu, enables Innogy to integrate even more mobility functions into their mobile application, such as toll payment, parking, the loyalty program, Carplay or smartwatch applications. Innogy plans further developments for 2023.
Innogy CZ:
Since 2020, Innogy, a member of the MVM Group, has been a key player in the provision of natural gas and electricity supplies and clean mobility solutions for Czech consumers. Innogy focuses on natural gas, electricity and heat services for consumers, cogeneration of heat and electricity in district heating plants, and clean mobility solutions.
MVM Mobility:
Mobiliti, which belongs to the MVM Group, has been actively participating in the domestic promotion of environmentally friendly transport for years, thus helping to achieve the national and EU climate and environmental protection goals. With 1,600 charging points, it operates Hungary's largest e-charging infrastructure, which offers green charging from renewable energy sources provided by MVM.
Grape Solutions:
Grape Solutions Zrt. is one of the leading software development companies in Hungary, which since its launch in 2006 has implemented more than 100 successful corporate projects in various industries. In the past 15 years, it has been able to work with clients such as Wizz Air, Bayer, MOL, Rossmann, Magyar Posta or Unicef, and in 2021 the Financial Times chose it as one of the fastest growing companies in Europe.
Hardware, software, tests, interesting and colorful news from the world of IT by clicking here!