Corsair has just presented a new model of a gaming chair – TC100 Relaxed. As the manufacturer himself emphasizes, it is distinguished by a slightly wider seat (37.5 cm) and ergonomic support points enabling comfortable sitting for many hours. The TC100 Relaxed is also available with fabric or soft PU leather upholstery in a motor racing style. Both versions are priced at 220 euros.
The Corsair TC100 Relaxed is a classic-looking gaming chair with two pillows (lumbar and head) and vertically and horizontally adjustable armrests. This model is slowly making its way to the first stores.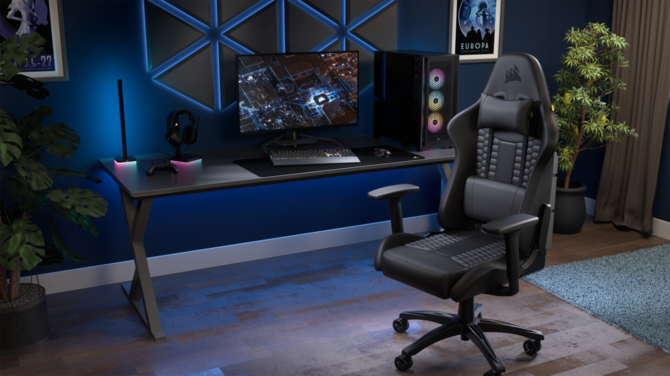 The Corsair TC100 Relaxed features an adjustable high-density foam lumbar pillow and a removable memory foam neck pillow. The seat is adjustable starting from a class 4 steel pneumatic lift with a height adjustment range of 100mm. To sit back comfortably, you can also recline the backrest in the range of 90 – 160 °. The armrests of the TC100 Relaxed seat can also be adjusted: up or down and to the right or left, all to achieve the perfect position of arm support.
As for the other elements of the specification, the armchair is designed for people with a height of up to 188 cm and a weight of up to 120 kg. The backrest is 81 cm high and the seat is 38 cm deep. The seat can also work at a height of 45 to 55 cm, so the chair should "get along" with users measuring from 170 cm. The seat frame is, of course, based on steel, and it is topped with a five-star base with wheels with a diameter of 65 mm. It is also worth noting that both black and gray and black color versions appeared on sale.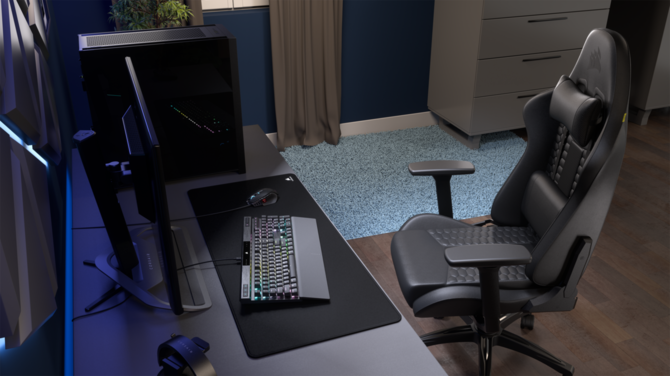 Source: Corsair