Artificial intelligence loves data, but finding, accessing and processing it in distributed environments remains a hurdle for many companies. To fully exploit the potential of AI and achieve business results, organizations must therefore develop both their data skills and their data infrastructure.
Although Hungary has made significant progress in the digital transformation of the economy and society, by making better use of its opportunities, it could contribute to a greater extent to the achievement of the goals set for 2030 in the Union's Digital Decade initiative, he stated in his report published at the end of September (2023 Report on the state of the Digital Decade). the European Commission, in which it also evaluates the results of the program by country.
In particular, we perform well in the construction of high-bandwidth networks, above the EU average. In 2022, 5G coverage in Hungary, for example, reached 58 percent, which represents an increase of 40 percentage points compared to the previous year. In order to fully utilize and seize the capabilities and opportunities offered by the advanced digital infrastructure, however, the digital skills of the population should also be developed for the further transformation of the private and public sectors.
On the domestic situation of the digital transformation, as well as on the opportunities revealed by the rapid development of artificial intelligence and the prerequisites for their exploitation Zsolt Rakonczaot, the CEO of Dell Technologies Hungary.
Computerworld: To what extent do the population's insufficient digital skills hinder the digital transformation of companies?
Zsolt Rakoncza: In terms of digital skills, Hungary performs below the EU average. Among the 16-74-year-old age group, only about half of the population has at least basic digital skills, which falls significantly short of the target rate of at least 80 percent by 2030.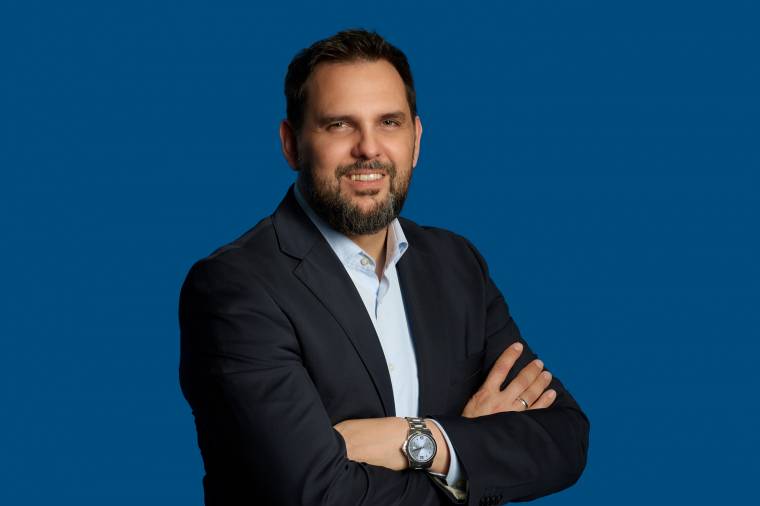 Digitization of businesses remains one of the biggest challenges in Hungary. The majority of them, especially small and medium-sized companies, do not yet make full use of the potential of digital technologies, and this reduces their competitiveness. Last year, only 52 percent of Hungarian SMEs had at least basic digital skills – significantly below the EU average of 69 percent. And the use of advanced digital technologies such as big data and artificial intelligence did not even reach half of the EU average.
CV: Artificial intelligence is one of the key technologies of digitization, the corporate application of which has particularly accelerated with the explosion of generative AI last year. In addition to skills development, what is needed for companies to keep up with this pace?
Zsolt Rakoncza: Artificial intelligence is part of our everyday life, everyone encounters it in the form of offers appearing when shopping online, personalized ads, customer service virtual assistants, but organizations also use it extensively in the fields of industry, agriculture, transport, healthcare and research in a way that is less visible to the general public. the technology.
You don't have to think about complicated things, the Dell Optimizer software running on our laptops uses artificial intelligence to automatically configure the machines so that the user is more productive, for example applications run faster, the battery lasts longer. Its smart functions also block background noise during a conference call, and protect the information on the display from the eyes of the uninitiated by darkening it.
Some types of AI have existed for more than 50 years, but the development of computing power and new algorithms has made it possible to process huge amounts of data, which has brought a breakthrough in this field in recent years. Currently, the newest breed of artificial intelligence, generative AI, is making its way with an impact reminiscent of the PC revolution forty years ago. Personal computers have increased the efficiency and productivity of human work and companies to an unprecedented extent, and generative AI promises a similar leap forward. There is no company that cannot develop a solution that increases efficiency in some way with the technology for searching, extracting, summarizing, editing and producing textual, graphic and audiovisual content.
Nowadays, consumers who are used to the immediate response of online services expect a rich, personalized, real-time experience from every company. Previously, it could take days before we could draw conclusions that could be applied to consumers from the collected data. Today, it is possible and necessary to react much faster than this, but in distributed, hybrid and multi-cloud IT environments, this imposes a serious task even on companies following an advanced data management strategy. And to keep up with the rapid evolution of technology and needs, and to draw fast and accurate conclusions from their data with the help of AI, most organizations need to improve their data management capabilities, including skills and infrastructure.
CW: What kind of data strategy, approach and practice is necessary to move forward?
Zsolt Rakoncza: A data strategy based on the right infrastructure that connects the dots between business needs and desired outcomes is fundamental to the successful adoption of AI. The Dell Technologies Innovation Maturity research revealed that 77 percent of companies in Hungary have difficulty analyzing data and extracting insights. In addition to the massive influx of data, it is critical for organizations to speed up their movement, management and processing in hybrid and multi-cloud environments, and to achieve results sooner by turning the insights they get with analytical and AI capabilities into quick action.
This is unthinkable without reliable data. Organizations must therefore think more thoroughly than ever before about their data management and develop their corporate culture in order to become an intelligent, competitive and successful enterprise in the age of data. Now is the time for them to start dealing with the technologies necessary for this, to develop their data-driven culture and operations.
CW: What solutions does Dell Technologies use to help organizations improve their data infrastructure?
Zsolt Rakoncza: In a well-oiled AI machine, computation is the engine, storage is the battery, and data is the fuel. Dell Technologies is a trusted provider of best-in-class storage, processing, networking, data protection, backup, recovery and other infrastructure built from innovative solutions to help enterprises run diverse and dynamic AI and machine learning (ML) workloads, from on-premises environments to public enterprises. through clouds to edge networks. Through our extensive network of value-added professional services and support, integrated solutions and reference architectures pre-certified by our technology partners, our customers can more easily modernize and optimize their IT infrastructure and data environment, simplify and strengthen their data management for faster and more efficient business innovation.
In February, for example, we announced that we are working with one of our partners, Starburst, on a data virtualization solution that companies can use to break down data silos and speed up the querying of data sources in the local environment and in public clouds. The unlimitedly scalable data lake solution is based on our high-performance PowerEdge servers and software-based storage, ECS, ObjectScale and PowerScale platforms.
In May, we released Dell PowerStoreOS version 3.5, in which, in addition to the network file system and scalability, special emphasis was placed on increasing data protection and security. In October, PowerFlex version 4.5 arrived, which together with our APEX Block Storage storage service, available on both AWS and Microsoft Azure platforms, brings breakthrough efficiency gains and gives organizations leading multi-cloud capabilities. Also in October, in cooperation with NVIDIA, we expanded our generative AI portfolio with a certified reference architecture that accelerates the customization of models, as well as professional, consulting and supervised services.
CW: What other government measures could help domestic companies to advance faster on the path to digitalization?
Zsolt Rakoncza: Digital transformation, as this year's country report of the European Commission points out, remains a big challenge for many businesses, and Hungary must make significantly greater efforts in this area to catch up. Favorable framework conditions that encourage the necessary investments must be provided, especially to support the transformation and skills development of small and medium-sized enterprises.
On the afternoon of November 16, we will also talk about these topics in more detail. Our Innovate with data – Data is the music of the future event starts at 3 pm in Millenáris Park B building. We cover topics such as artificial intelligence, the infrastructure required for it, and security. The plenary lecture will be followed by more than 10 session lectures.
Those interested can find the details of the event here.