Chennai Super Kings and Delhi Capitals are going to clash today in the 55th match of IPL 16th season. For the past two days, the CSK team had been training at the MA Chidambaram ground in Chennai. In this case, after yesterday's practice, the Chennai Super Kings team led by Dhoni met Kartiki Consalves, the director of the Oscar-winning documentary film 'The Elephant Whisperers', and the Bomman-Pelli couple.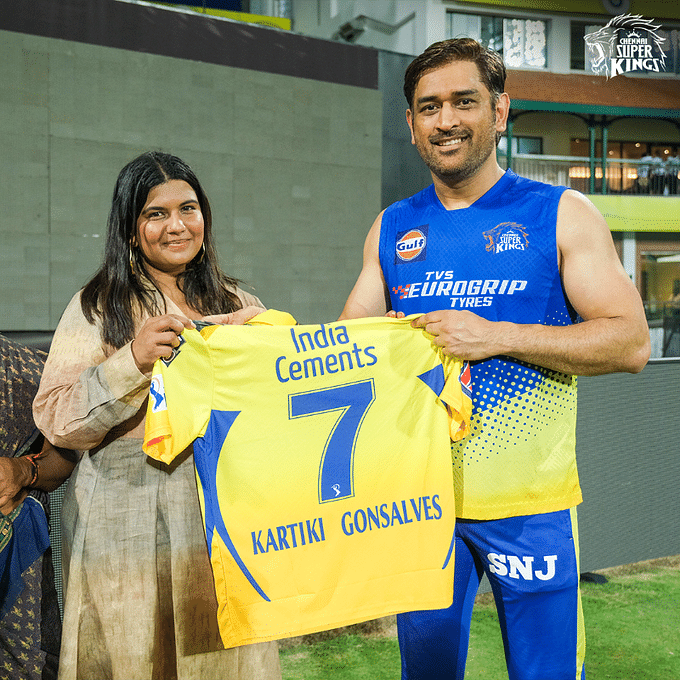 Souvenirs were given on behalf of the Chennai Super Kings team and a check was given to Mudumalai Tiger Conservation Trust for the welfare of elephants. Commenting on this, Kashi Viswanathan, CEO, Chennai Super Kings, said, "We are delighted to celebrate elephant caretakers Bomman and Belly with director Karthiki Konsalves.
It is a matter of great pride for all of us that our own people have reached the world stage. Conservation of Asian elephants is the need of the hour. We are delighted to extend our support to the two elephants, Ammu and Raghu, by contributing towards their living expenses."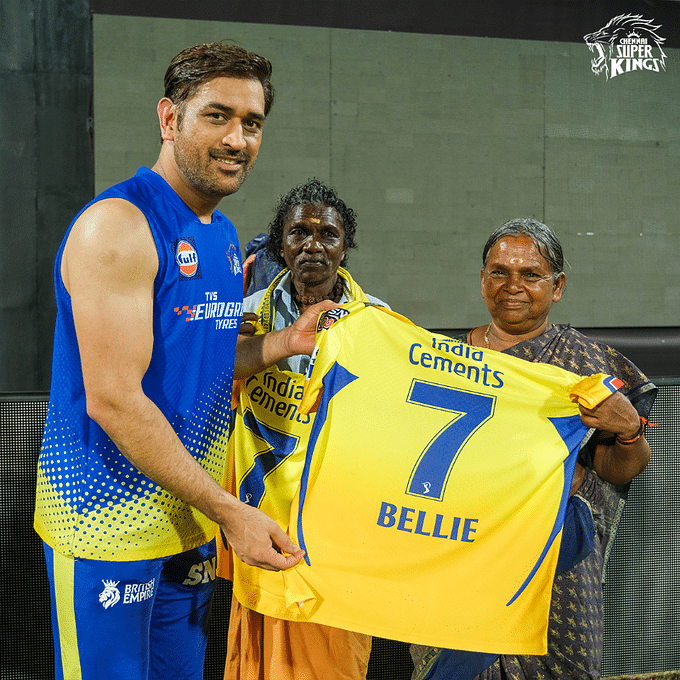 C expressed his appreciation and congratulations to Captain Dhoni and Pomman and Belli Karthiki Konsalves. S. K also gifted team jersey. Also, he called his daughter Shiva and introduced both Bomman and Belly and made them shake hands.