DJI announced the Mavic 3 Pro today – an evolution of the Mavic 3 with a better telephoto camera and a new midrange zoom camera. It's also the first drone with a triple camera system.
The main sensor is the same huge 20MP Four Thirds 24mm Hasselblad camera with a variable f/2.8-11 aperture as the Mavic 3. It's capable of ProRes video 5.1k (5120×2700px) up to 50fps, as well as DCI 4K (4096x2160px) and regular 4K (3840x2160px) up to 120fps in 10-bit D-Log.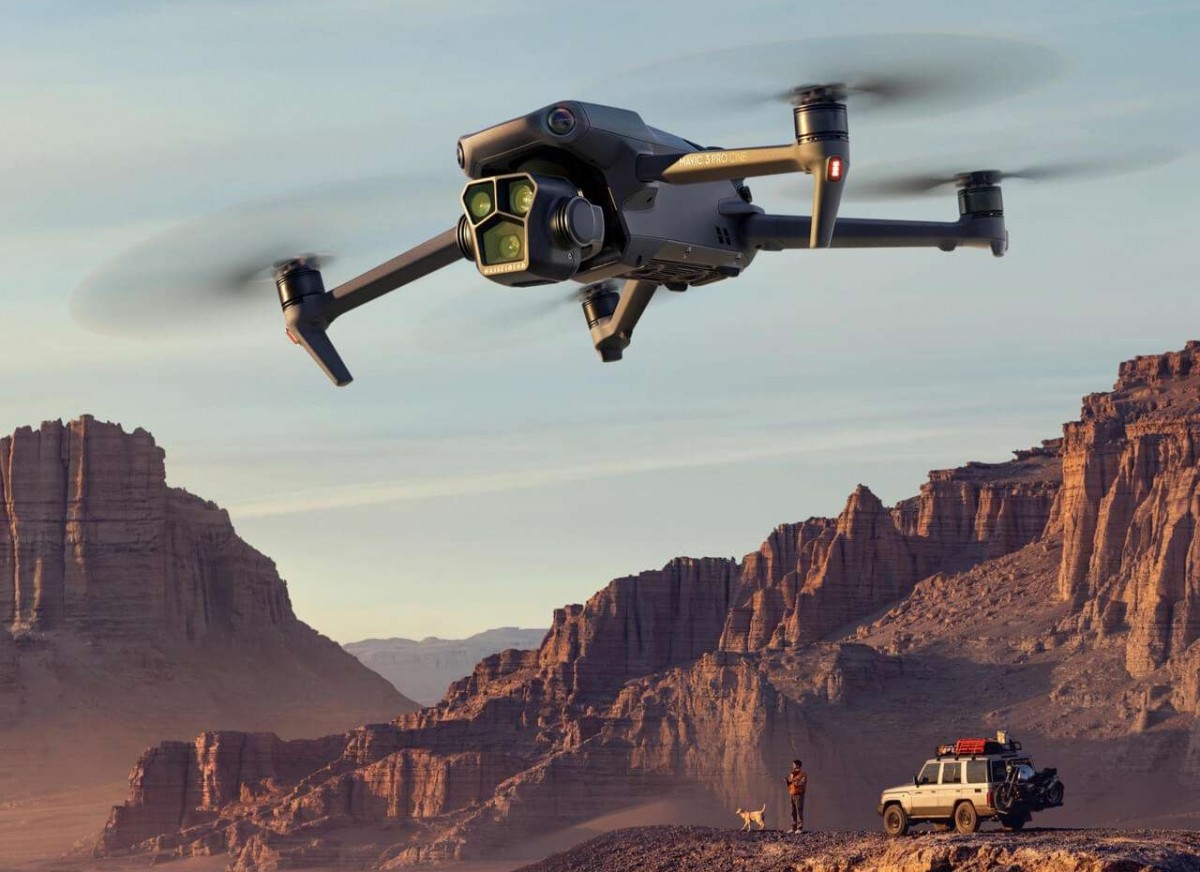 The primary sensor brings 12.8 stops of dynamic range and Hasselblad's Natural Color Solution (HNCS) color science, which the iconic brand says will deliver accurate colors right out of the box.
There's a new 48MP 1/1.3″ 70mm f/2.8 3x midrange telephoto camera with 4K video up to 60fps, and 10-bit D-Log. It can also snap 12MP binned stills.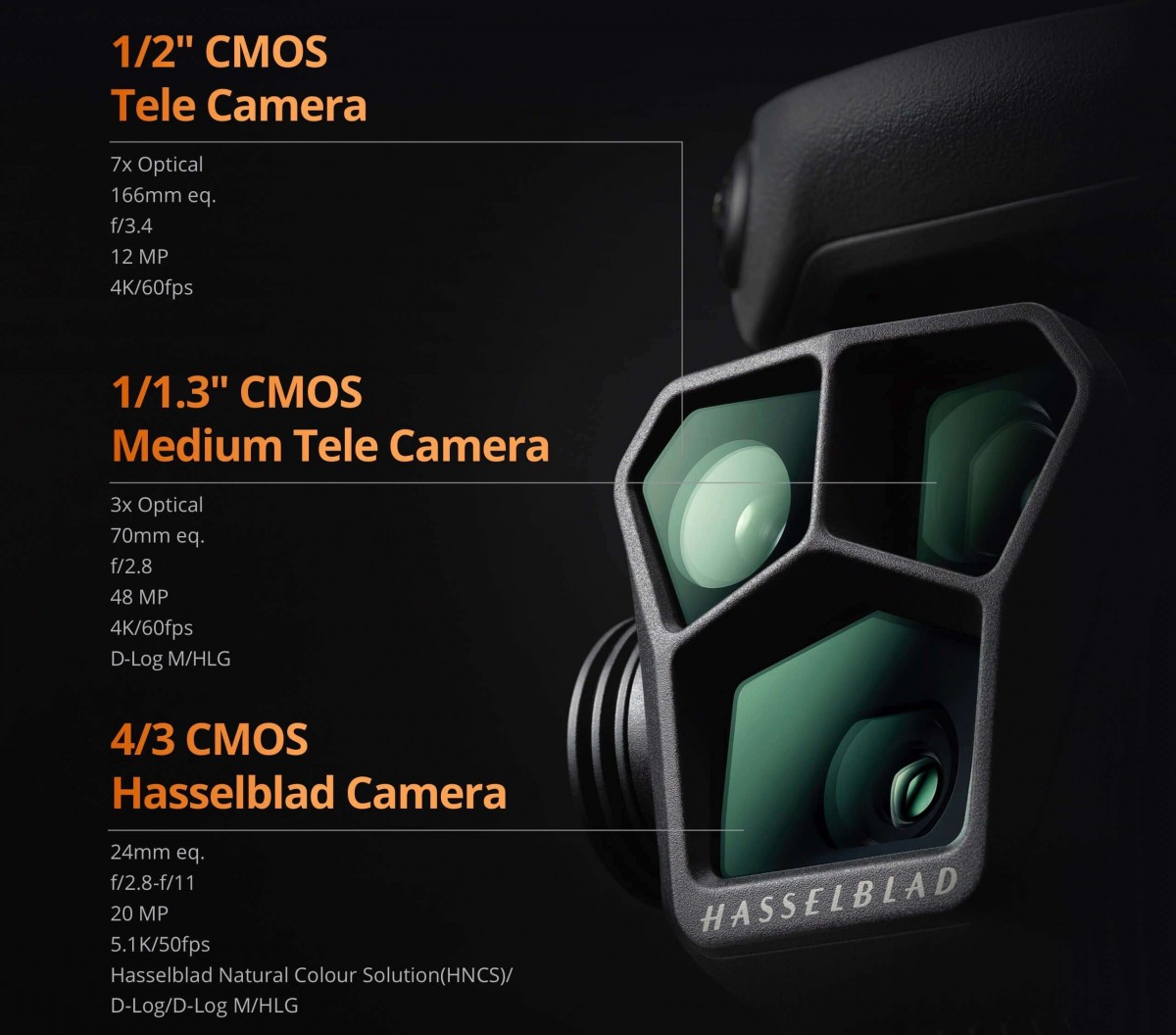 The third camera is a 12MP 1/2″ 7x 166mm f/3.4 telephoto with support for 4K up to 60fps. In contrast, the Mavic 3 had a 162mm zoom with an f/4.4 aperture. This sensor is also capable of 10-bit video capture in Apple ProRes, or 8-bit H.264/H.265.
The triple camera system is mounted on a 3-axis mechanical gimbal stabilizing tilt, roll, and pan. The Mavic 3 Pro comes with omnidirectional sensors for obstacle avoidance from every angle.
The new drone also supports DJI's latest O3+ transmission, which supports 1080/60p live feed at up to 15 kilometers (though you should have the drone within eyesight at all times).
The drone will stay in the air for up to 43 minutes – the same as the Mavic 3.
The Mavic 3 Pro has all of DJI's smart features – Waypoint Flight (where you preset a flight path), Cruise Control (the drone flies in any direction without stick input), Advanced Return to home (the drone will return to you with obstacle avoidance turned on), FocusTrack (the main and medium telephoto camera can track a preset object in the frame), QuickShots (Dronie, Rocket, Circle, Helix), as well as MasterShots, where the drone will automatically shoot and edit a video.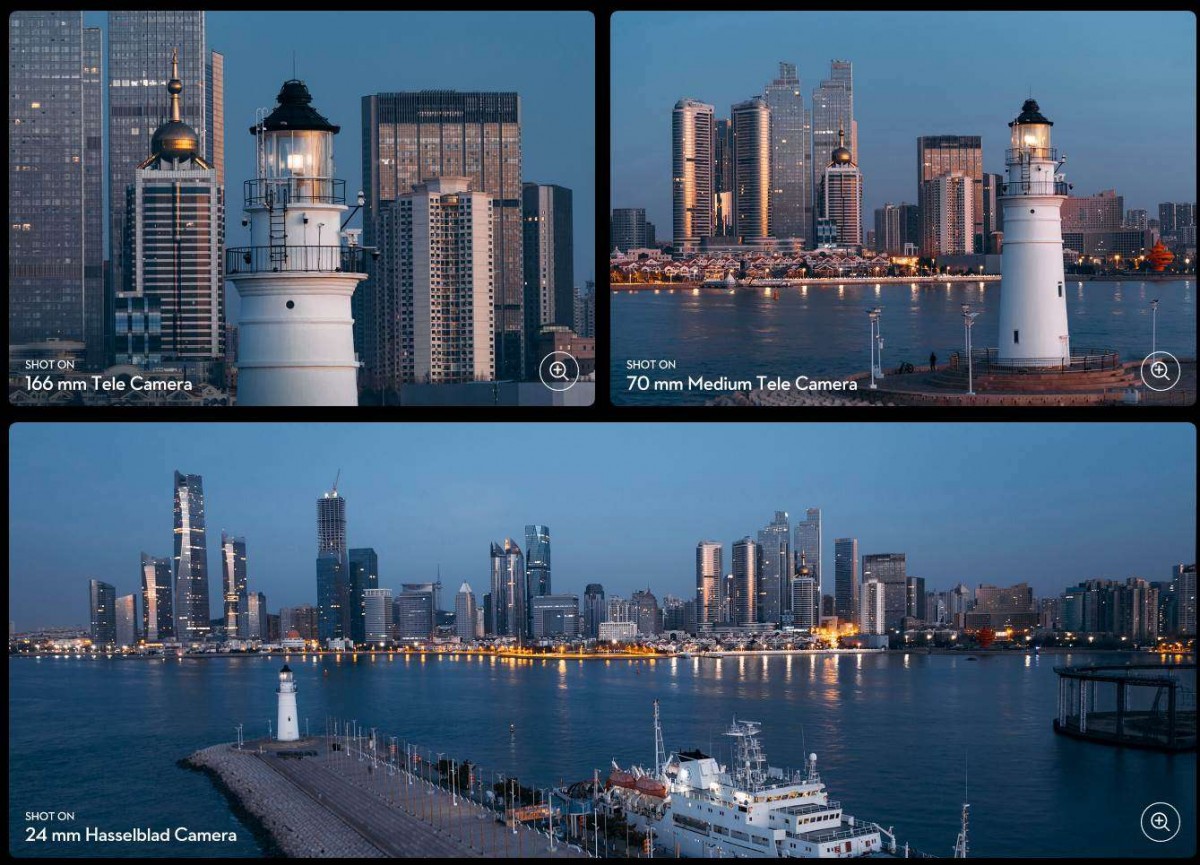 The DJI Mavic 3 Pro is $2,199/€2,099 with the DJI RC controller, the Fly More Combo with the RC controller is $2,999/€2,799, and the Fly More Combo with the RD Pro controller is $3,899/€3,499. There's also a DJI Mavic 3 Pro Cone with a built-in 1TB SSD that ships in a Fly More Combo with the RC Pro controller for $4,799/€4,599.