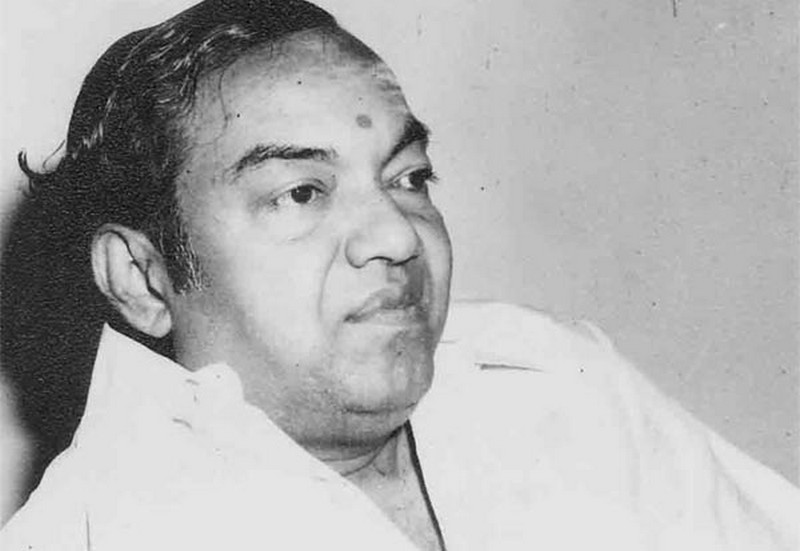 There are many examples of poets being a bit squeamish. Sometimes lyricists and poets do many things while writing film songs, such as showing their own problems in songs, indirectly teasing someone, beating themselves up. But not many people can find it.
Kannadasan wrote many romantic and philosophical songs from black and white era to color cinema. It was a time when there were fans for his lyrics. Although Kannadasan wrote songs for all actors, Kannadasan wrote hundreds of songs for MGR and Shivaji.
Once Kamaraj and he had a difference of opinion and both of them did not speak. At that time, he had written in a movie 'Antha Sivakami sethi to son. Kamaraj's mother's name is Sivakami. So, he wrote the song based on that. Kannadasan used many such opportunities for himself.
Kannadasan ended up writing all the songs for Shivaji starrer 'Avanthan Manhint'. But there was a little delay in writing the songs. The crew had planned to start shooting in Singapore in May 1971. So, May Madham shooting is about to start with the film's producer Kannadasan. He kept nagging me to write the song. Whenever he saw Kannadasan, the producer kept reminding him that the shooting was in the month of May.
In this, Katupanna Kannadasan has written 5 songs for the film One Day. He also asked the producer and music director MS Viswanathan to read one song carefully and left. Neither of them could find anything to read. The producer feels that all the songs are suitable for the scenario of the scene. But, MS Viswanathan has found out.
Kannadasan even showed his anger poetically by writing 'Anbu Natanadum Kalaikudme..Asai Marmi Meghame, Ezhil Vanname, Tamil Munrame' in one song as the letter 'May' ends in every line of the song as he was often teased for shooting in May.
Also Read: "Vidi Tannoda Slayya Kamichiruchi"… a popular comedian who pulls Vadivelu into a frenzy… So much opanava talk!!