Thunderbolt is common in laptops these days, but there's one reason why the upcoming Lenovo Yoga 6 doesn't have one.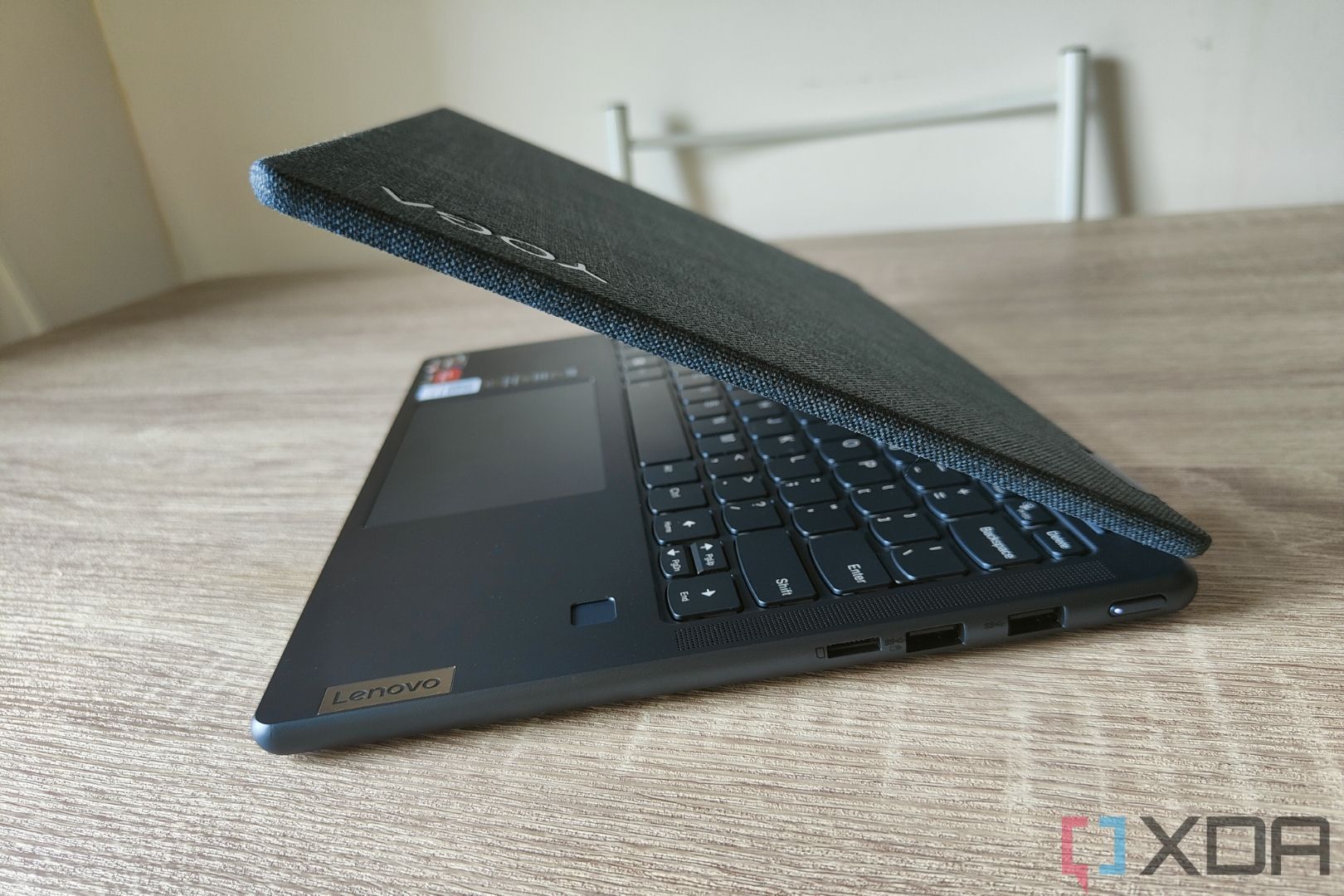 The Lenovo Yoga 6 (2023) is set for release later this April. It's not changing much from the last generation, but it's still looking to be a great laptop under $1,000 and a solid follow-up to last year's model. But with a slight bump in AMD CPUs under the hood, this means that the Yoga 6 (2023) still doesn't have Thunderbolt 4 ports.
Rather, the Yoga 6 features two USB 3.2 Gen 1 Type-C ports, two USB 3.2 Gen 1 Type-A ports, HDMI, a 3.5mm headphone jack, and a microSD card reader. So with the lack of Thunderbolt ports, you won't be able to enjoy external GPU enclosures or Thunderbolt-certified docking stations for your Yoga 6 (2023). That being said, there are plenty of alternatives if you still want to get a dock or other accessories.
What's Thunderbolt 4 and why isn't it on the Lenovo Yoga 6 (2023)?
If you didn't already know, Thunderbolt 4 is the latest version of the Thunderbolt protocol, which is developed and made by Intel. Unfortunately, even though Thunderbolt uses the USB Type-C connector (which you'll see on the Yoga 6), Thunderbolt itself is still a proprietary technology mostly used on laptops with Intel CPUs and Apple's Macs. So, laptops with AMD CPUs like the Lenovo Yoga 6 can't take advantage of it and its benefits, like PCIe signaling and the ability to connect two 4K displays with a 60Hz refresh rate. Future laptops with AMD CPUs will have USB 4, which brings data transfer speeds close to Thunderbolt 3, but it's still not the same and not supported on the Yoga 6.
Alternatives to Thunderbolt 4
Don't worry too much if the Yoga 6 (2023) doesn't support Thunderbolt 4. There are still plenty of docks that work USB-C that will get you expanded ports, as well as a limited ability to use multiple monitors. There are a few options below.
Plugable UD-ULTC4K

Plugable USB-C 4K Triple Display Docking Station

This dock from Plugable is great for the Lenovo Yoga 6 (2023). It's not a Thunderbolt dock, but because of DisplayLink technology, it still will let you enjoy three 4K displays at 60Hz. You also get extra ports with it, like USB Type-A and Ethernet, as well as another USB Type-C port for charging your Yoga 6.

Kensington Triple-Display USB-C Docking Station SD4839P

This is a compact nine-in-one docking station from Kensington that supports triple video outputs. It also offers up to 85W of power and data transfer speeds of up to 10Gbps.

Tobenone USB-C Docking Station

Tobenone USB-C Docking Station

This USB-C docking station is the ultimate port hub for the Yoga 6 (2023). You'll get up to 15 different connectivity options, including support for dual monitors.
While Thunderbolt might have some benefits, but you still can enjoy the Yoga 6 (2023) with regular USB-C accessories once it hits store shelves later in April. Until then, you can check out our list of the best Lenovo laptops, many of which do have Thunderbolt 4 technology onboard.