Small and medium-sized companies can introduce a basic content management system in up to 2 months with the preconfigured Ready2Run package of NTT DATA Business Solutions, which is based on the business solutions of ELO Digital Office. With the solution, which can be used both on local infrastructure and as a hosted service, companies can accurately plan their costs and be among the first to access analytical capabilities that support process optimization and business decision-making.
Combining the knowledge of a technology supplier and an experienced partner familiar with local customer needs, the ELO Ready2Run package on the enterprise content management (ECM) platform equips organizations with intelligent information management capabilities that can significantly increase their competitiveness in the digitally transforming economy. We asked Kristóf Laczkó, strategic and operational director of ELO Digital Office's Hungarian representation, and Péter Lázár, director of NTT DATA Business Solutions' Corporate Content Management business, about the meeting of innovative technology and implementation methodology.
Computerworld: What customer needs and experiences led to the creation of the preconfigured package?
Kristóf Laczkó: The implementation of the corporate content management solution gives the team working on the implementation many tasks, starting from the definition of the basic requirements and the trial project, the assessment of the existing processes and IT infrastructure, the transformation and optimization necessary to achieve the set business goals, and the implementation.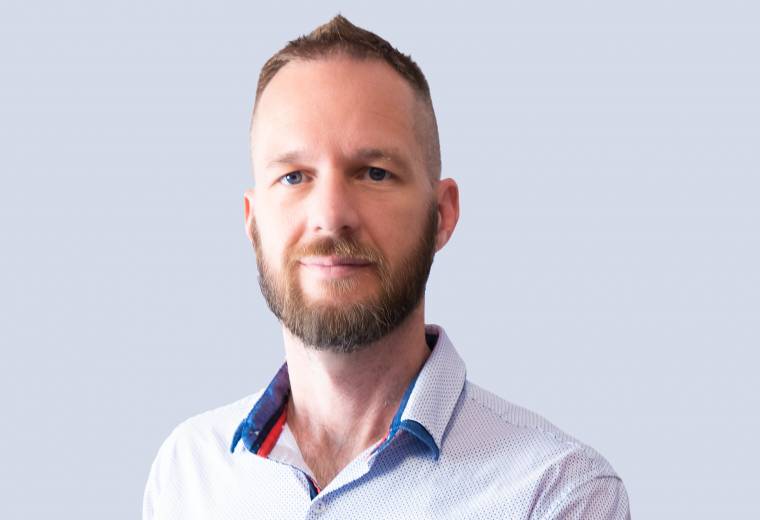 To facilitate the work, ELO Business Solutions offers pre-configured modules in its portfolio, which with functionality developed based on industry experience and standard basic processes, help digitize the central areas of companies – for example, invoice approval, contract management, quality assurance, knowledge management. Ready-to-use ECM building modules can be customized more quickly by our partners according to the specific needs of customers, since they do not have to start from scratch for every implementation.
Although this approach has accelerated the implementation of projects, we have also seen that companies are keenly interested in adopting good practice developed within their own industry. The ELO Ready2Run package from NTT DATA Business Solutions offers a basic system preconfigured according to local customer experience and a methodology that ensures an even faster implementation.
Peter Lázár: As a supplier, ELO continuously expands its ECM platform with new, advanced capabilities that provide the best user experience for both collaboration and integration support on all clients. As a partner, we can now provide our customers with universal content management solutions that can be effectively used on both thick and thin clients, browsers and mobile applications.
With our preconfigured ECM basic package, we improve the implementation experience to a similar extent. In its preparation, we relied on our already proven Ready2Run implementation methodology, which was originally developed for SAP business applications. The essence of our method is that, unlike the traditional approach, we do not start from scratch, with a fact survey covering every detail, lengthy planning and detailed concept development – which presupposes a much larger project – but by presenting the possibilities of the preconfigured ELO Ready2Run package, we only record the deviations.
The functionality of the ELO Ready2Run basic system – which can be expanded upon request – covers work processes at a high level, such as procurement, performance certificates, contracts, project management, invoicing and sales. Many SMBs start building content management with billing, which is one of the most unique processes for any organization. In our package, we therefore support it with our own development, but our customers who require wider functionality can also choose the appropriate ELO module.
Based on standard processes, ready-to-use ELO Ready2Run demo with full documentation and management support, we give companies one or two weeks' access on request. In this way, you yourself can assess how your processes can be mapped with the basic ECM system we have set up, and you can also clearly identify deviations and business needs that cannot be covered with the template. When preparing the introduction, we already speak a common language, and we focus on the latter, unique details, which not only speeds up the implementation, but also greatly facilitates the accurate planning of the costs of the basic system and the consideration of the return on the required improvements.
CW: How much does ELO Ready2Run accelerate deployment?
Peter Lázár: Small and medium-sized companies are typically able to free up fewer resources to support content management projects, as their professionals often play multiple roles at the same time. Although in this way they have a better overview of several processes, they still have an increased need for consulting guidance, which we provide with our Ready2Run package and methodology.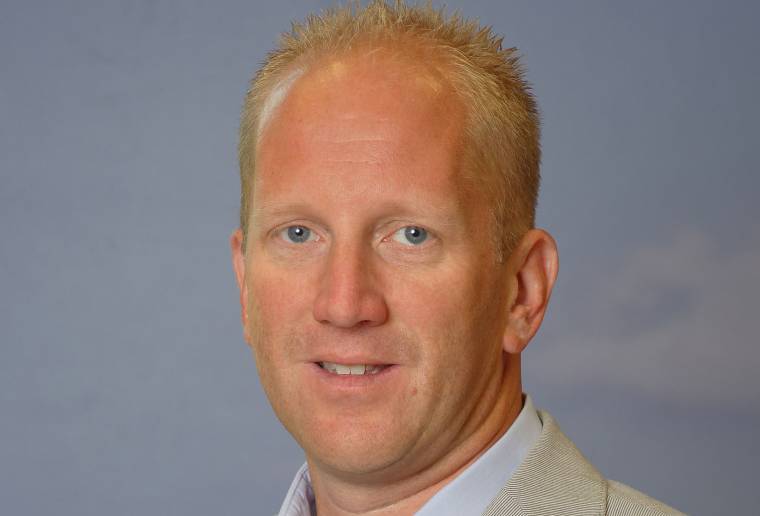 The progress of the implementation is always affected by the quantity and complexity of individual needs and developments. However, based on our experience, I can say that in the case of the basic system, we can introduce the content management solution in one and a half to two months, including complete documentation and knowledge transfer, up to 50 percent faster, instead of the four to six months of the traditional approach. Since the basic system is ready to start, this short time is largely filled by the provision of the appropriate infrastructure, as well as education and the mentioned transfer of knowledge.
Relying on the service provider competencies of our company group, we therefore also provide a hosting environment for the introduction of the ELO platform, in which our customers can use the content management solution as a service without building an in-house infrastructure. Among other significant advantages, this model can also speed up the start-up.
CW: What business benefits does the package bring to companies?
Kristóf Laczkó: With the evolution of corporate content, new opportunities are revealed, which even small and medium-sized companies can exploit with an advanced ECM solution. While we initially talked about documents and assigned workflows to them, today the content is far from static, we work with data sets that travel between systems and processes and dynamically transform, which is also reflected in the transformation of their management. Companies use their data assets not only at the moment of recording, during the initial processing, but also in the longer term, gaining valuable information from them to further optimize processes and increase business performance.
ELO Digital Office is at the forefront of developing content management capabilities, and we expand our platform with new, innovative functions every year. As the Ready2Run preconfigured package is customized by our partner in the same development environment in which we develop our ECM platform and business solutions, the technological base is the same. Our customers can even immediately access the newest capabilities appearing in the latest version – but they can flexibly choose the time of the update that suits them best, because as a supplier we always support several versions at the same time. All of this reduces the costs and risks of changing versions, and results in extraordinary efficiency in the long term.
Peter Lázár: Companies are not looking for solutions for storing business content, but for searching and reporting. To explore the needs, it is therefore important to understand the difference between transactional and content management solutions. Data related to customers, partners, procurement, sales, invoices, and the operation of the business can also be found in the transaction systems, but employees working in workflows and projects have only partial or no access to them. ELO has therefore expanded and continues to expand its ECM solution with interfaces, customizable digital dashboards and visualizations that greatly facilitate the search for data and the preparation of statements.
These advanced analytical capabilities also give meaning to content management in our ELO Ready2Run preconfigured package, make valuable information quickly available in a breakdown as needed, and bring small and medium-sized companies greater efficiency and resulting business benefits in all respects.
Hardware, software, tests, interesting and colorful news from the world of IT by clicking here!