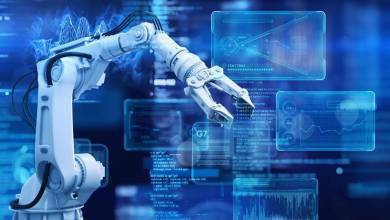 With their Japanese welding robot, they increase the production of large numbers of smaller parts.
Euro-Unior Fűtéstechnika Kft. from Orosház, which mainly deals with the production of boilers, built a new 568 square meter production hall with 200 million forints. They won a grant of 125 million 300 thousand forints with a grant intensity of 70 percent in the application of the EU Economic Development and Innovation Operational Program (Ginop). self-financed.
From the amount, a 568 square meter production hall was built next to the current one, which expanded the plant to a thousand square meters. In addition, they bought two machines: a Japanese welding robot helps in the production of large numbers of smaller parts; and with the help of a laser-cutting sheet metal processing machine, they can make parts themselves that they have previously purchased ready-made.
A 30-kilowatt solar system was also installed from the grant.
The main profile of the company is the production of boilers, about a thousand of the larger 50-kilowatt machines on an annual basis; about the same amount is also produced from the smaller one. In addition, their own product is a mixed fuel boiler, which is mainly intended for the domestic market. A significant part of the boilers is sold to two Austrian partners, who after assembly sell them worldwide, with a significant part going to Germany.
They would have the capacity to produce twice as many boilers, but they find that the increased demand in Hungary during the coronavirus epidemic has fallen; And in Germany, due to a political debate – about whether gas or renewable, wood-burning energy should be used mainly – "a little shutdown can be felt".
For this reason, on the one hand, they are trying to find new partners and, on the other hand, to diversify. He noted that in the past, parts for agricultural and construction machinery, as well as truck bodies, were produced as "additional work". In recent years, their export activity has grown continuously: while in 2018 it only accounted for a third of the revenue, today it accounts for 90 percent.
Euro-Unior Fűtéstechnika Kft., which turns 66 this year, deals with the manufacture of boilers as well as the production of spare parts, among others, they deliver to Linamar; they also have fire protection services. The number of the company's own employees is 34, a significant number of them are qualified welders.
The legal predecessor of Euro-Unilor Kft. was founded in 1957, in 1992 it became a joint German-Hungarian company, and in 1999 it became a 100 percent Hungarian-owned company. In 2022, the company bought out the venture capital investor, which ensured its survival following the 2008 crisis, so it currently operates as a family business.
According to publicly available company data, kft. its sales last year exceeded one billion forints, which is an increase of more than 200 million forints compared to the year 2021. Its taxable profit was HUF 128 million in 2021, and HUF 78.9 million a year later.