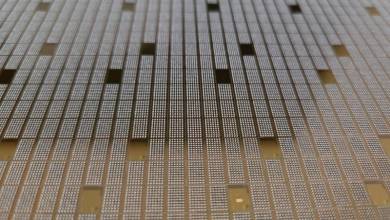 Taiwan Semiconductor Manufacturing (TSMC) missed its expected quarterly sales for the first time in two years, signaling that the global decline in electronics demand is starting to catch up with chipotle.
The revenue loss suggests that even TSMC, armed with advantages of technology and scale, may not be able to weather a global slowdown in consumer spending, driven by rising interest rates and accelerating inflation. The world's largest contract chip maker last year slashed its investment plans by about 10 percent to $36 billion, and some analysts warned it could further delay expansion spending in 2023.
TSMC, as the exclusive supplier of chips used in Apple devices, may have been indirectly affected by the problems that arose in the Chinese assembly plant of the American technology giant. Apple has been forced to cut production estimates after the chaos caused by Covid at a Chengdu plant highlighted the vulnerability of the company's supply chain.
TSMC's fourth-quarter revenue rose 43 percent to NT$625.5 billion (US$20.6 billion), according to Bloomberg calculations based on monthly data reported by TSMC. This fell short of the 636 billion NT dollars predicted by analysts on average. TSMC said its December sales rose 24 percent to NT$192.6 billion.
Last month, TSMC began mass production of next-generation chips and increased the value of its investment in Arizona to $40 billion in the US.
TSMC is under pressure to diversify the geographic spread of its advanced chip manufacturing and work with governments such as the United States and Japan to develop a "more global footprint." Global policymakers and consumers are increasingly worried about their technology dependence on an island that Beijing is threatening to occupy. Therefore, investors are encouraging TSMC to move some of its production abroad.
Hardware, software, tests, interesting and colorful news from the world of IT by clicking here!