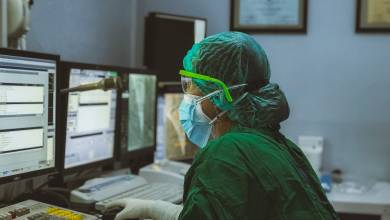 In this way, they can develop a closer relationship with their treating doctors.
Although an increasing number of people expect a higher proportion of digital solutions to appear in healthcare, according to an international survey by the consulting firm EY, the majority of respondents also consider personal consultation to be essential.
In its press release, EY emphasized that 67 percent of respondents consider online consultation easier and faster when renewing prescriptions, and 61 percent when evaluating their lab results.
79 percent of those surveyed would automatically share their health data online with the medical institutions they use, but they consider it particularly important to inform them in advance about the protection and use of this information.
At the same time, 71 percent of those surveyed still consider personal consultation to be essential, since – according to 84 percent – they can directly discuss their illness with the specialist this way, and 77 percent said that this way they could develop a closer relationship with their treating doctors.
Roland László, the head of EY's area dealing with business consulting, noted that even after the technological development and the COVID-19 epidemic, the personal doctor-patient relationship remained important, which will not be replaced by online meetings anytime soon.
As part of the survey, EY surveyed 6,021 consumers in six countries – the United States, Australia, Canada, Ireland, England and Germany – between January and March 2023. More than 80 percent of participants had contact with the health care system in the previous 12 months. The survey data were weighted by age, gender and region to be representative of each country's population aged 18 and over based on the most recent census data available.