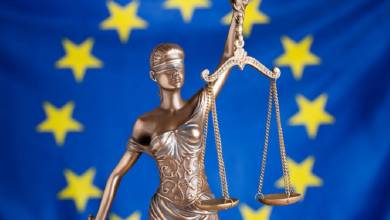 He was banned for two years from auditing companies that are considered to be of public interest under EU rules.
In Germany, the Public Auditing Authority (APAS) punished the international auditing, tax, transaction and business consulting company EY in connection with the work performed for the bankrupt Wirecard payment service provider.
APAS said, without naming the company, that the audit firm and five auditors were sanctioned for breaches of obligations during the audit of Wirecard's financial statements between 2016 and 2018.
The company was fined EUR 500,000 and was banned for two years from auditing companies considered to be entities of public interest under EU rules – including banks, insurance companies and listed companies – with the exception of companies that are already clients.
According to the report of the national public television ARD, EY stated that it fully cooperated with the authority during the procedure. They also announced that they regret not having detected the fraud at Wirecard earlier, but at the same time they learned important lessons from the case and took comprehensive measures to improve the quality of their auditing activities and risk management.
Digital payment solutions firm Wirecard filed for bankruptcy in 2020 after Munich prosecutors arrested CEO Markus Braun on suspicion of falsifying financial reports. According to the prosecution, Markus Braun, together with the internationally wanted managing director Jan Marsalek and other perpetrators, inflated the balance sheet with non-existent income in order to make the company appear financially stronger and more attractive to investors and customers.
For more than ten years, EY conducted the audit of the Bavarian financial technology (fintech) company founded in 1999, which entered the leading index of the Frankfurt Stock Exchange in 2018, just two years before the collapse of one of the biggest scandals in the German financial system, the largest market into the DAX-30 index of capital German stock companies.
Hardware, software, tests, interesting and colorful news from the world of IT by clicking here!