Actress Ritu Varma is one of the leading actresses in South Indian cinema.
In Telugu, from hitting the limelight with 'Paadsha' and 'Belly Soopulu' to impressing the Tamil masses with 'Kannum Kannum Kolliyaditthal', Ritu Varma has proved her mettle as a great actress.
Ritu Verma celebrated her 33rd birthday in Maldives last March 10. He went on a trip to Maldives for that. Ritu Verma has been posting photos and videos from the Maldives beach.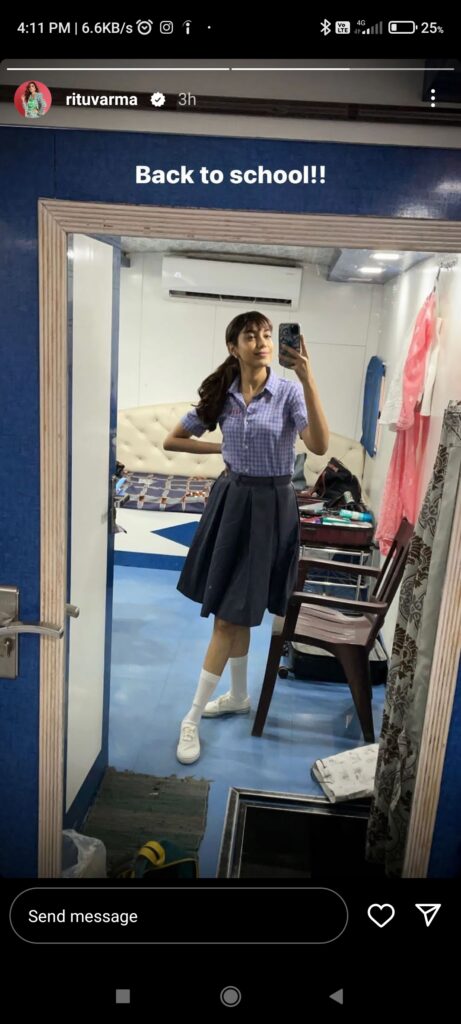 She also recently acted in OK Oka Jeevitham (Telugu), Ashok Selvan's Nitham Oru Vaanam. It is noteworthy that Ritu Verma's web series "Modern Love Hyderabad" was released for Amazon Prime ODD.
Currently, he is acting in a succession of very exciting films which are in various stages of production. Mark Antony films directed by Gautham Menon starring Dhruva Nakshatra with Vikram and Vishal-SJ Suriya are noteworthy. It is noteworthy that Ritu Varma will soon make her debut in the Malayalam film industry.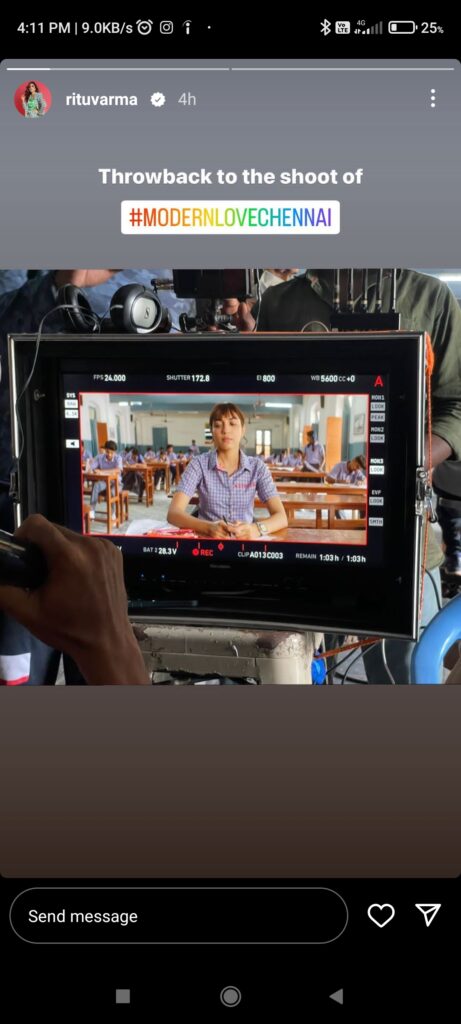 In this case, actress Ritu Verma has finished acting in Modern Love Chennai series which is currently released on Amazon Prime Video site. He has participated in promotional events for this. On the occasion of the release of the serial, Ritu Verma has posted on her Instagram page photos taken on the sets of her schoolgirl uniform. Now these photos are going viral among fans.