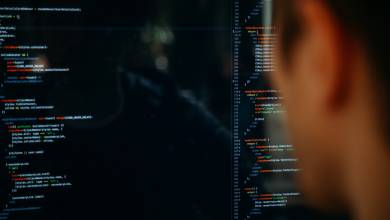 Software development trends such as blockchain applications and low-code programming are expected to cool down, while the developer job market also becomes calmer. In other words, there will be less excitement among software developers in 2023, although economic conditions may still have a say.
Collected by ITPro Today the most important trendset.
1. Programming supported by artificial intelligence will soar
Tools have been available for years that use AI to write source code. But now we're decisive, thanks to a new breed of AI-assisted coding tools like GitHub Copilot and Amazon's CodeWhisperer introduced in the past year.
Therefore, in 2023, it is expected that more and more developers will at least experiment with AI-generated code. It's not certain that AI-assisted coding will reach a level by the end of 2023 that makes these tools a daily part of most developers' workflows, but more and more programmers will at least play with the tools and occasionally use them to generate relatively mundane code.
2. Stopping crypto and blockchain development
Blockchain development hasn't been running very fast so far, but it will come to a complete halt in 2023. The blockchain hype is starting to die down, and coding for blockchain has never really been that interesting or special, since the originality of blockchain-based applications comes more from the architecture of the blockchain itself than from the logic of the software that interacts with the blockchain.
3. Low-Code programming will become less and less fashionable
Like the hype surrounding cryptography, the energy surrounding low-code programming is likely to continue over the next year. This is not because low-code programming is going away. It has been around for a very long time and there are still good reasons to take advantage of such solutions.
Low-code tools present unique security challenges and don't always result in the best-performing or most cost-effective applications. If someone is already using low-code platforms, they will probably be doing so in 2023. But the adoption of these apps will slow as developers realize that low-code has its limitations.
4. Monoliths move towards containers
Developers are under pressure to migrate applications to platforms like Kubernetes and to make applications more context-agnostic. These applications must run in containers.
We will see an increase in the number of monolithic applications running inside containers. Although containers are most commonly associated with microservices, there's nothing wrong with running an entire monolithic application in a container. This also has advantages, such as fewer external environmental dependencies when installing the application.
5. The hiring of software developers is slowing down
Software developers have enjoyed an enviable advantage in the job market for years. Companies were desperate for programmers and were willing to pay good enough salaries to hire and keep them. There is little evidence that this trend will change. Developers still seem to find work with ease.
But it is not certain that this will remain the case throughout 2023. The general economic slowdown over the past year (which has hit the tech industry particularly hard), as well as large-scale layoffs and departures at major tech companies in recent months, is likely to result in a less rosy job market outlook for developers.
Good developers will still find good jobs in 2023, but they may not be as selective as in previous years. And some "overworked" developers may have to make do with just one job at a time.
Hardware, software, tests, interesting and colorful news from the world of IT by clicking here!