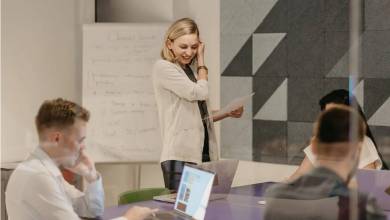 80 percent of companies measure and analyze the results of their job advertisements at least occasionally.
The number of available potential employees on the Hungarian market has increased, employers are cautious and waiting; however, five out of ten companies plan to increase their staff next year – announced Profession.hu.
In the first 9 months of 2023, businesses advertised 17 percent fewer jobs on the job portal than a year earlier; on average, 59 percent more people applied for a job advertisement than in the same period of the previous year, according to this year's HR Circle survey by Profession.hu.
It was highlighted: recruitment processes are taking longer, in 2023 almost a third of employers experienced that recruitment took more costs and resources. Hiring a new colleague is usually more urgent than physical jobs. Companies spend more time searching for higher-ranking professionals: on average, they fill a position in 1-3 months. The hiring process can take up to half a year for senior management and special expert positions.
80 percent of companies measure and analyze the results of their job advertisements at least occasionally. Specialists participating in HR Körkép research consider job advertisements that attract at least 20-25 applicants on average to be successful. The key expectations are appropriate experience, education and salary requirements. In the case of intellectual jobs, the previous career path and the existence of special knowledge have increased in value, and in the case of physical jobs, a significant change is that the applicant's age and place of residence are becoming less important for employers.
Lili Simon-Göröcs, the HR director of Profession.hu, stated in the announcement that workers in certain sectors are willing to change jobs almost immediately, even for very small benefits. In other areas, the problem is precisely that it is difficult to move and acquire valuable employees.
"The professional competence of the candidates often falls short of the expected level, while their salary demands are particularly high," the HR director summarized the research.
Regarding the amount of resources used for recruitment and selection processes, the outstanding optimism measured two years ago has now been replaced by a more cautious but optimistic expectation: six to seven companies out of ten expect stagnation. Personnel consultants, companies that have had and will continue to have wage increases, companies that recruit at least 100 people a year and employ at least 500 employees indicated a higher-than-average rate of increase in the HR budget for 2024, the announcement states.