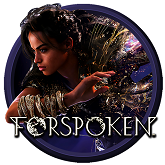 This month we will see the debut of two large productions – the restored Dead Space, which is the responsibility of EA Motive, and Forspoken from Luminous Productions. The latter received a demo version in December, but only on PlayStation 5. Forspoken is coming to PC and PS5, where console exclusivity will last two years. Less than two weeks before the debut, we finally learned the official hardware requirements of the game. This is another game that will have a big appetite for RAM.
We finally got to know the hardware requirements of Forspoken in the PC version. The game boasts high requirements, but it seems that in this case the production has been optimized mainly for AMD cards. Forspoken for PC will also use DirectStorage technology, but in this case Windows 11 will be required.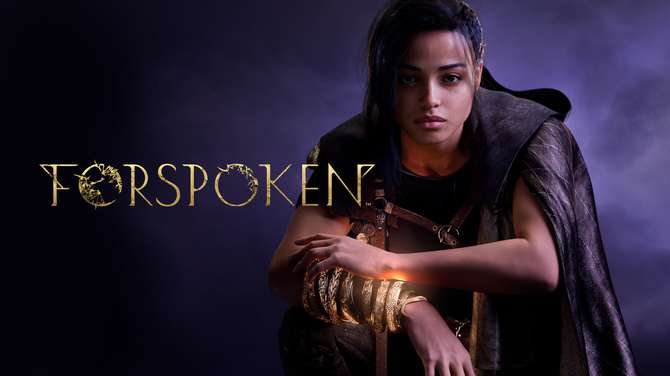 Luminous Productions has divided the system requirements into three separate groups: minimum, recommended and ultra details in 4K resolution. The first thing that catches the eye is a large appetite for RAM – to play at a resolution of 1280 x 720 and 30 frames per second, it is recommended to have 16 GB of RAM. Forspoken will also take up a lot of disk space, as it is recommended to have 150 GB of free space. The game supports DirectStorage technology (one of the first on PC), but in this case you need Windows 11. In the case of graphics cards, to play at 720p you need GeForce GTX 1060 6 GB or Radeon RX 5500 XT in the version with 8 GB of memory.
Minimal requirements
Recommended requirements
Extreme demands
Processor
Intel Core i7-3770
AMD Ryzen 5 1600
Intel Core i7-8700K
AMD Ryzen 5 3600
Intel Core i7-12700
AMD Ryzen 7 5800X
Graphics Card
NVIDIA GeForce GTX 1060 6GB VRAM
AMD Radeon RX 5500 XT 8GB VRAM
NVIDIA GeForce RTX 3070 8GB VRAM
AMD Radeon RX 6700 XT 12GB
NVIDIA GeForce RTX 4080 16GB VRAM
AMD Radeon RX 6800 XT 16GB VRAM
RAM
16GB
24GB
32GB
Disk space
150 GB (HDD, SSD recommended)
150GB (SATA SSD)
150GB (PCIe NVMe SSD)
System
Windows 10 64-bit (1902 version or later)
Windows 11 64-bit
Libraries
DirectX 12 / DX 12 Ultimate
Game resolution
1280 x 720, 30 FPS
2560 x 1440, 30 FPS
3840 x 2160, 60 FPS
Another
Microsoft DirectStorage only available on Windows 11
Dynamic Refresh Rate only available on Windows 11
Auto HDR support on Windows 11
The recommended requirements are for the game at 1440p and 30 frames per second (however, we don't know in what details). Here, the requirements jump up, because we need cards such as NVIDIA GeForce RTX 3070 and AMD Radeon RX 6700 XT, as well as 24 GB of RAM. In Ultra requirements, where we play at maximum details, in 4K and 60 frames per second, we already have a very strong spread in the category of graphics cards. The new GeForce RTX 4080 has been paired with the Radeon RX 6800 XT, which indicates optimization for AMD cards. For 4K, the creators also recommend having powerful processors, i.e. Intel Core i7-12700 and AMD Ryzen 7 5800X, and for good measure – 32 GB RAM. Forspoken for PC will also support two other solutions that are part of Windows 11 – Auto HDR and Dynamic Refresh Rate. The PC version of the game will also receive full support for DualShock 4 controllers as well as the new DualSense. As for monitors, in addition to the typical widescreen models, those with the aspect ratio of 21: 9 and 32: 9 will be supported. The developers from Luminous Productions also published an update for the demo version of the game, which fixed many minor problems.
A message from #Forspoken Creative Producer, Raio Mitsuno, on PC requirements and an update to the PS5 Demo. pic.twitter.com/4M6LQXFcch

— Forspoken (@Forspoken) January 17, 2023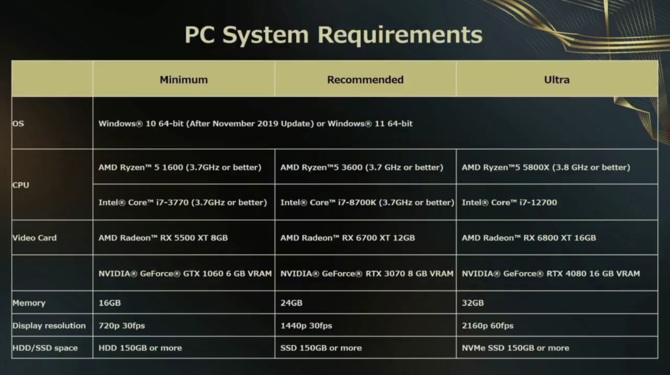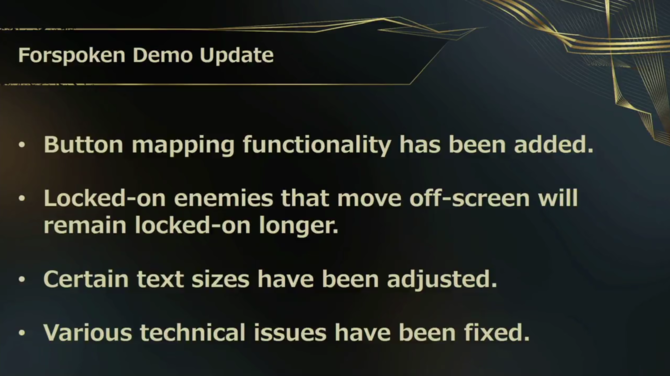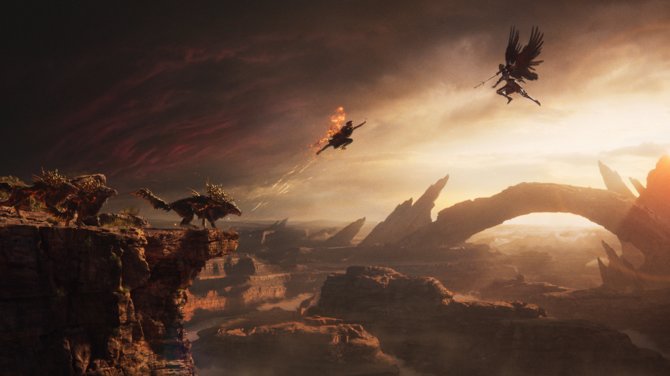 Source: Luminous Productions