realme has published a video on YouTube where you can see in action the ultra-fast charging of the GT3 that is presented next week, and it is spectacular.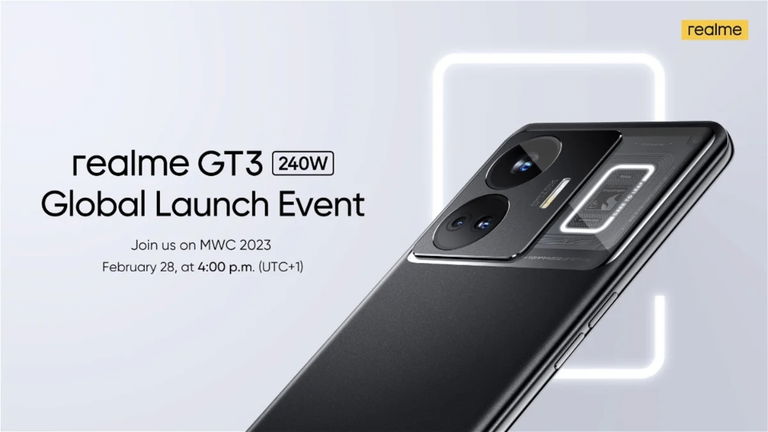 At the beginning of this 2023 we had news of the presentation in China of the realme GT Neo5. A priori, the terminal seemed like a new candidate to try to storm the high-end throne with its Snapdragon 8+ Gen 1 and its Sony IMX890 sensor with optical image stabilization, but what is really interesting is its 240W ultra-fast charging.
As happens on so many other occasions, it seems that this device will reach the global market with a name change. Apparently, will be presented at the MWC on February 28 and will be called realme GT3. That already gives us a good idea of ​​what features to expect because they will share them, and that it also includes its ultra-fast charging.
The ultra-fast charging of the realme GT3 captured on video
The firm has shared how the terminal load works, which promises fully fill the battery of the device in 10 minutes. You can see it in action in the video below:
What the video shows is the speed with which the battery percentage of the realme GT3 is rising: in 80 seconds it goes from 0 to 20% In 4 minutes it is already at 50%, and in about 5 more minutes it is already at 100%. In fact, the capabilities of the 240 W ultra-fast charging can leave the device fully powered in 9 minutes and 37 seconds.
Is exactly the same time it takes the realme GT Neo5 with its 240 W. From the source it is said that there is also a 150 W version of this exclusive model for China, which powers a 5000 mAh battery. For now there is no news that there will be an equivalent for the global market of this model.
If everything from the Chinese model is transferred to this global model, the realme GT3 will be able to withstand more than 1600 charge cycles according to the tests carried out on the realme GT Neo5. Is left over a scant week for the phone to be officially unveiledhowever, so soon we will leave doubts.