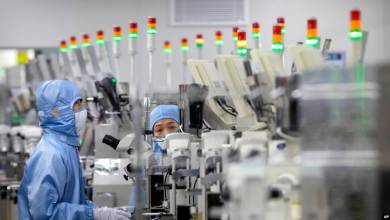 An oversupply of chips increases inventories.
This year, the revenue of global semiconductor manufacturers will fall by almost 11 percent, to 532 billion dollars, after last year's 0.2 percent expansion, according to the latest forecast of market research company Gartner.
The company justified the expected revenue decline with weak demand and the fact that the oversupply of chips increases stocks and this lowers the price of chips.
Next year, however, the picture will change, as according to the compilers of the Gartner report, the revenue of companies in the sector may increase by 18.5 percent, to 631 billion dollars.
Revenue from the production of DRAM memories used in computers could fall 39.4 percent to $47.6 billion this year, but a strong 86.8 percent increase is expected next year as the emerging shortage pushes up prices.
In the case of NAND memories, which are mainly used in mobile phones and digital cameras, revenue is expected to shrink by 32.9 percent to $38.9 billion this year, but could rise by 60.7 percent next year.
Hardware, software, tests, interesting and colorful news from the world of IT by clicking here!