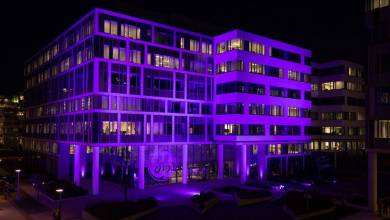 GE HealthCare spun off from General Electric (GE) and began trading on the Nasdaq as an independent publicly traded company under the ticker symbol "GEHC".
GE HealthCare (Nasdaq: GEHC) announced that it has completed its spin-off from GE (NYSE: GE) following its transformation and will begin trading as an independent Nasdaq-listed company (Nasdaq: GEHC). GE HealthCare is the first company in Wisconsin to remotely ring the Nasdaq stock market bell from one of the company's factories in Waukesha. Colleagues from all over the world joined his management in person and virtually.
"This is an incredibly exciting day for GE HealthCare, as we become a stand-alone, independent company, opening a new chapter in the company's history, further strengthening our role in the field of personalized medicine," said Peter Arduini, President and CEO of GE HealthCare. "We are on the cusp of a true industry transformation as digital innovation transforms the experiences of patients and providers who increasingly demand more targeted, connected and efficient care. GE HealthCare employees worldwide are committed to creating a world where healthcare it has no limits. We are ready to serve patients, customers and shareholders in the years ahead."
GE HealthCare is present in more than 160 countries and has approximately 51,000 employees worldwide who support more than 1 billion patients each year. The company invests more than $1 billion annually in research and development and generates approximately $18 billion in revenue from more than 4 million medical devices installed in its four business segments – diagnostic imaging, ultrasound, patient monitoring equipment and molecular diagnostics.
GE HealthCare's presence in Hungary is also decisive in the European context, and its highly qualified, innovative engineers achieve outstanding results at its sites in Budapest, Szeged and Páty.
"Hundreds of our colleagues in Hungary followed GE HealthCare's first step as an independent company, the ringing of the bell signaling the opening of Nasdaq stock exchange trading, online from our offices and from their homes. Building on our 100-year-old technology and digital solutions, our colleagues are ready to help with their expertise in the future healthcare workers so that they can make faster and more informed decisions," said Tamás Vámos, managing director of GE HealthCare.
"We work in close cooperation with Hungarian scientific, clinical and industrial institutions, thereby increasing our country's participation in global health research, development and product production. We are proud of the role played by our domestic research and development and data research teams within GE HealthCare, the global and The innovative capabilities of Hungarian researchers, developers and clinical specialists is well proven by the fact that one of the company's largest Data Science teams is also located in Hungary, who use Artificial Intelligence and Deep Learning technology to help with faster and more efficient diagnostics and treatment. and implementation of patient care solutions," added Ferenczi Lehel, GE HealthCare's Director of Data and Analytics.
In addition to innovative developments, sales and service tasks for the Central and Eastern European region, the Budapest center provides the GE HealthCare EMEA (Europe, Middle East and Africa) region with tasks belonging to the service center, such as financial services, customer service, internal sales and other administrative tasks. The Regional Service and Refurbishment Center in Páty deals with the repair, renovation and recycling of medical equipment. Their Hungarian specialists locally repair a wide range of GE HealthCare medical devices from the European region. The European Training Center of GE HealthCare operates in Budapest, based on the professional knowledge of service engineers supporting the region's healthcare institutions, which enables the training of hundreds of engineers every year.
Globally, the Company expects its target markets to expand from $84 billion in 2021 to $102 billion by 2025. The expansion offers significant opportunities for growth and the company's personalized medicine strategy. An essential part of personalized medicine is the accurate and secure integration of patient data from imaging diagnostics, laboratory and pathology findings, genomic data and other sources, which are then analyzed with the help of artificial intelligence by GE HealtCare experts on the company's Edison platform and digital applications. Through personalized medicine, healthcare professionals gain access to new knowledge that helps diagnose diseases and determine the most appropriate treatment plan in order to ensure the best possible treatment outcome for patients.
The GE HealthCare spin-off was accomplished by GE distributing at least 80.1% of GE HealthCare's outstanding shares to GE shareholders on a pro rata basis. GE retained approximately 19.9% ​​of GE HealthCare's common stock.
Hardware, software, tests, interesting and colorful news from the world of IT by clicking here!