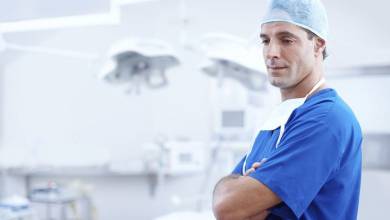 A Berlin startup has developed an operating system for general practitioners that reduces administration.
Founded in 2018, Berlin-based Doctorly offers practice management software for primary care providers such as general practitioners. The startup wants to "re-digitalize" practices and make it easier for them to adapt to external innovations in health technology.
Doctorly believes its technology can help cut the time practices spend on administration in half. Co-founder Samir El-Alami said healthcare providers often rely on outdated administration tools that date back to the late 1980s.
"When we asked doctors what takes up most of their time, they said: administration, and some of that comes from using landlines, fax machines and paper documentation. We launched the product early last year and had good conversion rates we experienced at practices" – He told El-Alami to Insider.
It is not surprising that the COVID-19 epidemic has prompted a reevaluation of the legacy systems used by the German healthcare market, but since 2019 efforts have been underway to digitize the country's healthcare operations.
Doctorly's $10 million Series A funding was led by publicly traded Canadian healthcare company Well Health Technologies and N26 backers Horizons Ventures, a fund founded by Hong Kong billionaire Li Ka Shing. In recent years, the company has relied on bridge funding from existing investors such as Speedinvest and Seedcamp, who El-Alami says have been very supportive of the venture.
The fresh funding will be used to expand the company's sales and marketing functions as it looks to sell its software in more dispensaries in Germany. El-Alami added that Doctorly will increase its current team of around 55 people to 100 people.
Hardware, software, tests, interesting and colorful news from the world of IT by clicking here!