Actress Nayanthara and director Vignesh Sivan have been in love for the last 7 years and their wedding took place yesterday. The only thing that is currently being talked about all over the social media is the marriage of Nayantara and Vignesh Sivan.
More than 100 close friends and family members were in attendance. Also, the make-up artist had come from Mumbai for Nayantara's wedding. However, it is noteworthy that the make-up artist who worked with Bollywood actress Deepika Padukone in particular also put make-up on Nayanthara.
And the wedding was attended by both the housekeeper and his close friends and only a few prominent celebrities. No outsiders are invited to attend the wedding. Only formally invited persons were allowed inside.
Today Vignesh Sivan and Nayantara went to Tirupati temple and left for Sami darshan after getting married yesterday.
It has been reported that gold and silver were given as gifts to those who attended the wedding. And the photo about it has surprised the fans on the internet.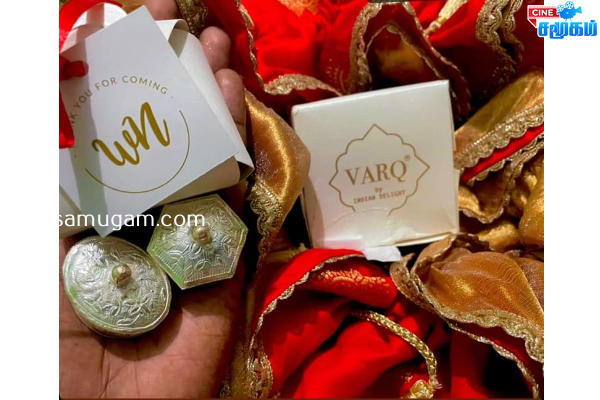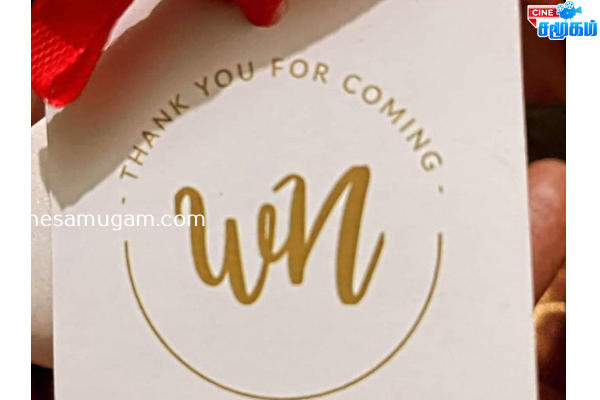 Other News:
On social media:
The post Gift given to those who participated in Adengappa-Nayan wiki wedding – Fire spreading photo ..! appeared first on Tamil Cinema News.