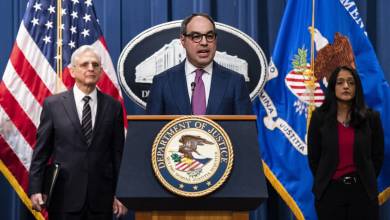 The Justice Department and eight states simultaneously sued it for monopolizing the digital ad market.
The US Department of Justice (DOJ) has announced that it has filed a lawsuit against Google over its monopoly in the digital advertising market. The DOJ alleges that Google "monopolizes several digital ad technology products," which is clearly illegal.
The lawsuit was filed along with 8 federal states (California, Colorado, Connecticut, New Jersey, New York, Rhode Island, Tennessee, Virginia). The suit alleges that Google has "engaged in anti-competitive and exclusionary conduct through various measures over the past 15 years."
THE anti-competitive measures acquiring competitors, forcing publishers and advertisers with market power to use Google's product, and preventing the use of competing products.
Jessica Lessin, the well-informed editor-in-chief of The Information, writes about the lawsuit that over time, authorities have sued or threatened to sue Google many times over its monopoly position in the advertising business. The current lawsuit builds on a case that several states initiated in 2020 over Google's advertising practices.
According to Lessin, among the highlighted business methods, the most unclear is that Google's display advertising marketplace is not transparent at all. As just one small example, the government alleges that in some cases Google misled publishers about how much an advertiser was willing to pay for ads on their site, thereby simply pocketing a denied amount.
According to the editor-in-chief, this is not the last lawsuit related to advertisements, because there are still plenty of problems. He points out the following: "Imagine that the company selling the ads also sells products that directly compete with the products featured in the ads (Amazon!). Imagine that a hardware company selling ads can use much more targeted data to sell ads, than it allows its competitors (Apple!). I don't envy the regulators here. They're going to have a busy year."
Hardware, software, tests, interesting and colorful news from the world of IT by clicking here!