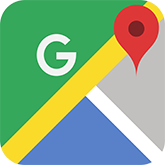 In terms of mobile applications that serve as navigation for cars, bicycles and even pedestrians, Google Maps remains the most popular. Of course, like most services of this type, they are not infallible or perfect, but they offer us really great functionality that is constantly being developed. This time, the update adds options that use artificial intelligence, but there are many more new or improved features and they should appeal to most users.
Google Maps will soon become even more functional in terms of searching for specific places, navigating cities, and providing more accurate directions along a designated route.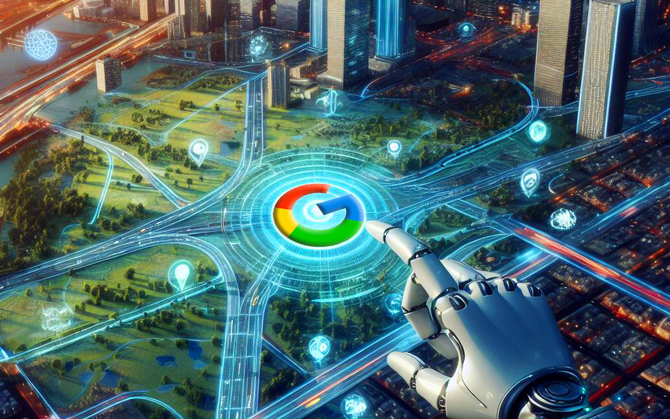 The biggest novelty in the update is the improvement of the Immersive View function, which was introduced some time ago. Thanks to it, we can see three-dimensional building objects in selected cities, instead of the standard 2D view. Now, after determining the route, we will be able to preview it, just as if we were looking at a created 3D map of a given area – a good comparison, which has already been mentioned by others, are maps in video games. For this purpose, artificial intelligence is used, which allows you to combine billions of photos from Street View and aerial images. We can follow the entire route step by step and in a view in which we will have no problem with orientation in the field. In addition, traffic can be simulated and weather conditions taken into account to determine the appropriate time to set off on the route. However, at the moment the function is not fully available in Poland, although this will certainly change soon.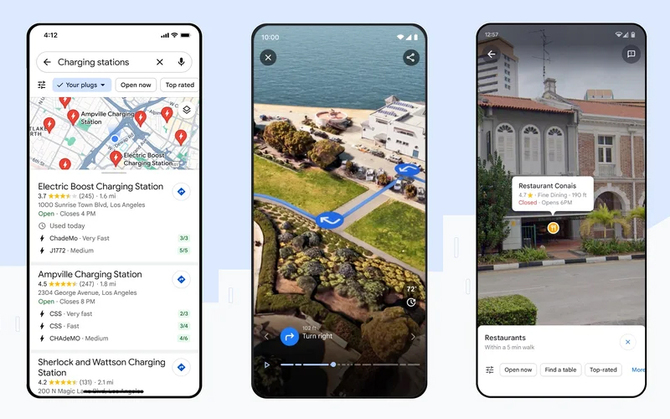 So far, we have had the opportunity to use the Live View mode in selected regions of Poland, which uses the AR mode and our smartphone camera to better visualize the route or specific places we are looking at. Now the feature will be connected to Google Lens and will be called Lens in Maps. Artificial intelligence will also be used here, which, with the help of augmented reality, will show us live what objects are visible through our camera – we will be able to find ATMs, cafes, shops, etc. more easily. Route directions will also be improved and will be even more accurate. . Drivers of electric vehicles will finally be able to find detailed information about charging stations, i.e. whether a given station is compatible with our vehicle, how quickly it can charge it or when it was last used (to know whether it is damaged).
The ability to search for places by describing the things they contain may also be a very useful option. For example, if we are looking for a cafe that serves specially shaped cookies, we can describe this element and then, thanks to the analysis of photos sent by users, we will see those that match our query. This makes it easier to find a given place and we will be able to immediately navigate to the indicated address. We can also easily find interesting places on a specific topic or places worth visiting in a given town. Not all functions will be available immediately in Poland, but it is worth keeping an eye on this application and checking from time to time whether we already have access to any of them.
Source: Google