In-meeting reactions have finally arrived to Google Meet, giving users a new way to express themselves.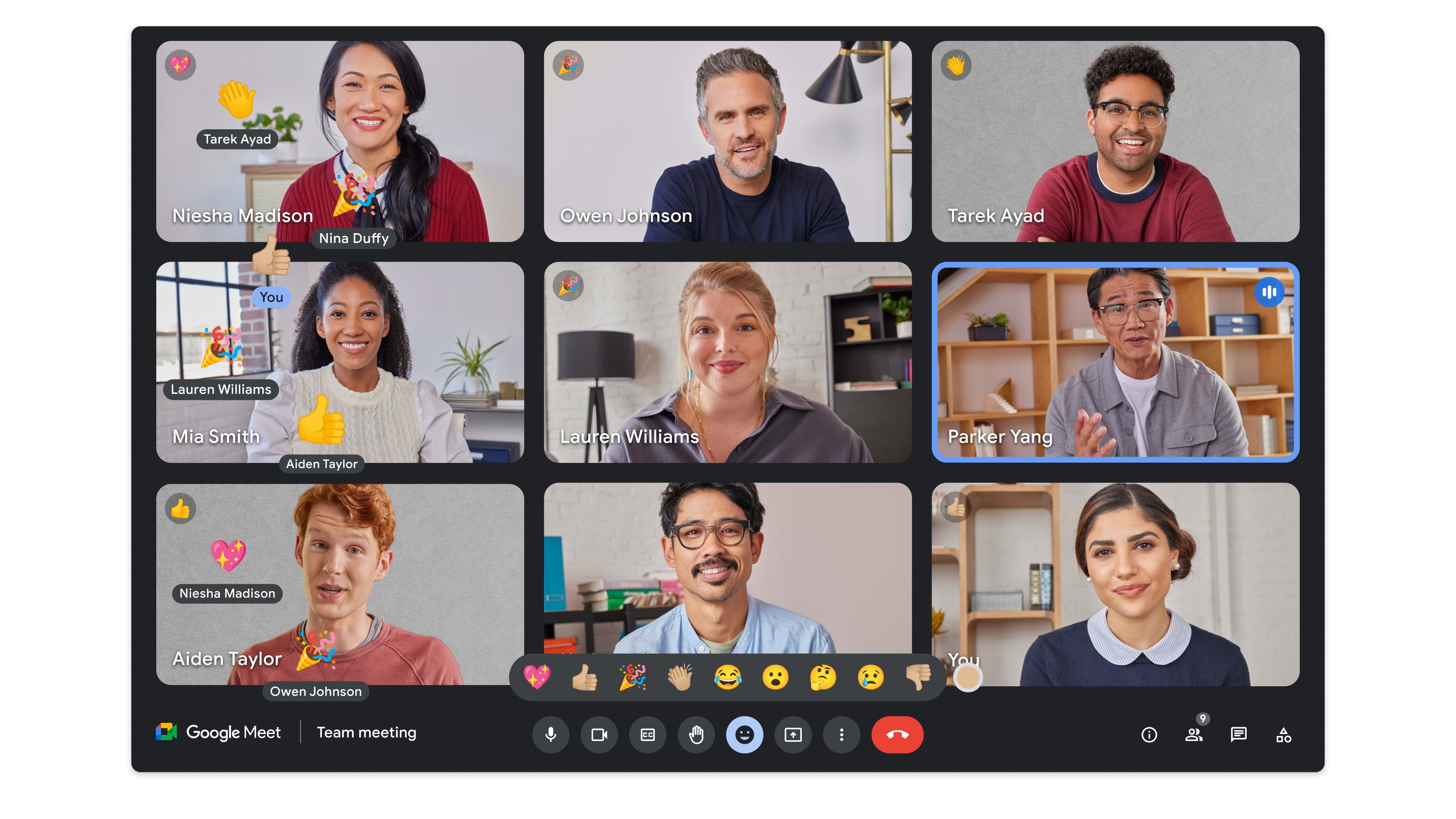 The Google Meets platform has slowly improved, thanks to some meaningful additions that have been added over time. But if you've been itching to have a little fun and just share emoji reactions during your Google Meet sessions, a new update has brought this functionality to Google Meet on Web, Google Meet on iOS, and supported Google Meet hardware devices. The update for Android is stated as coming soon but a firm date or timeline wasn't revealed.
As part of the latest update, you can now receive emoji reactions and they will pop up on the left-hand side of the display. Furthermore, the emoji reactions will be displayed in the corner part of the user's window which can be seen by all in the meeting. While this could be fun, there are only nine emojis currently available that can be used.
In order to perform an in-meeting reaction, users will need to select the emoji icon in the toolbar. This will pull up the reaction bar filled with nine emojis. Users will also be able to choose skin tone of the emoji from this section as well. Google has started rolling out the new update starting today to personal Google account holders and expects a full roll-out of the feature to be completed within the next three days.
Those with Google Workspace accounts in the Rapid Release track should start to see the update rolling out on January 16, with it taking up to three days for a full rollout. Those with Google Workspace accounts in the Scheduled Release track should expect to see the update a little later, with Google setting the release date for January 23. Again, it will take a few days from this release date for the rollout to be completed. If you're looking for other updates that are in the pipeline, you can always check the Google Workspace release schedule for full details.
---
Source: Google Workspace Updates