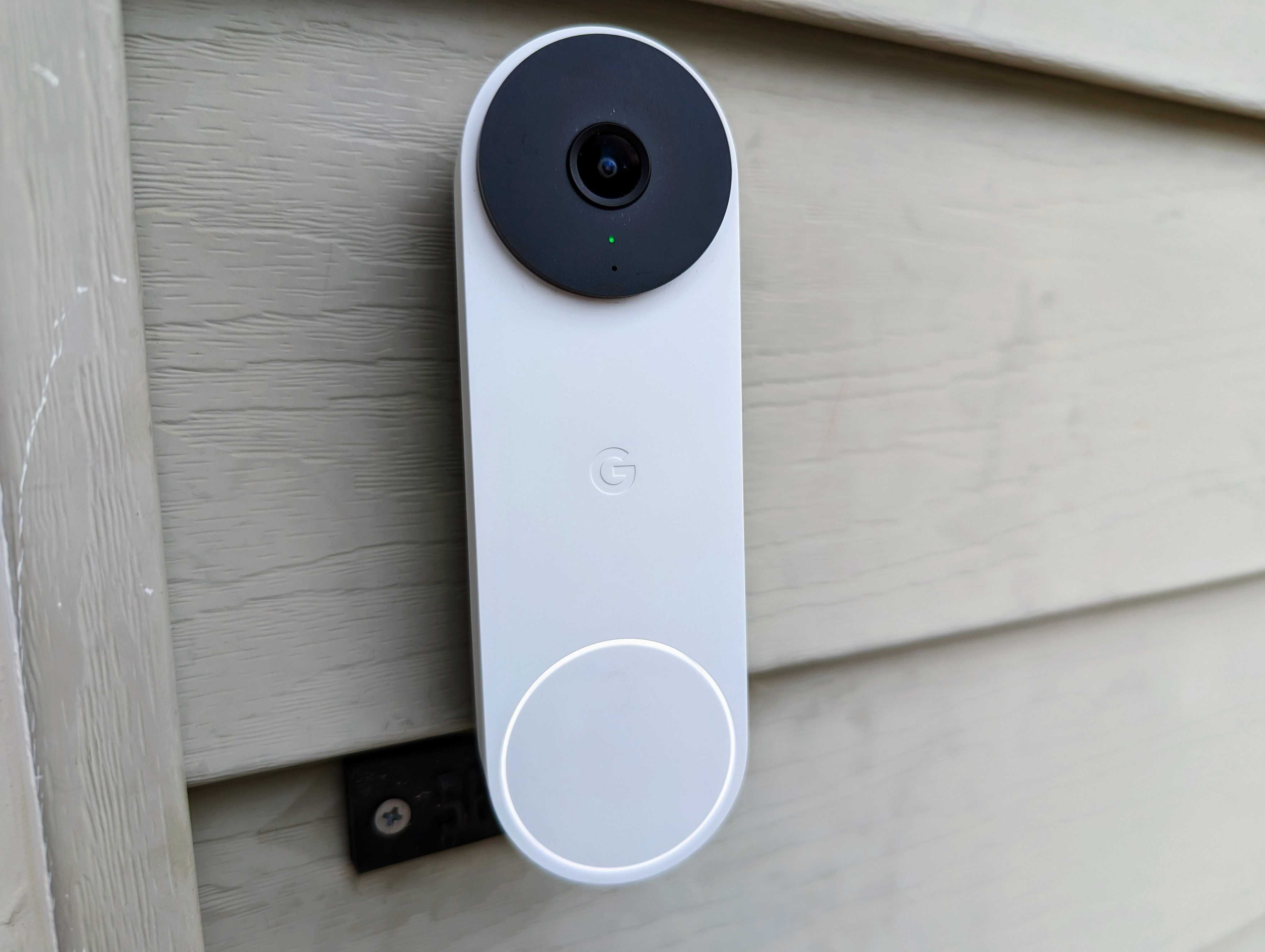 Save $30 on your new Google Nest Doorbell
Google Nest Doorbell
The second generation of the Google Nest Doorbell has been on the market for a few months and this is the first time we've seen the price drop. Shaving $30 off the price is a great starting deal for this amazing tool that will help make your home safer.
The new Google Nest Doorbell was released in October 2022, and we loved having the option to use this new upgraded wired version. It looks just like the previous battery-powered model, although it is just slightly bigger. That being said, it's still a stylish-looking doorbell.
Since it's a Nest product, you know it's going to be a smart tool to have. In fact, it can tell the difference between a person, a package, an animal, or a car, and can push alerts to your phone. This is pretty awesome when you're getting all those Amazon deliveries on your doorstep. Plus, you can even chat with your delivery person, or any other individual visiting you.
In the same Google Home app you use to control your Google Nest hub or any other smart tool around your home, you'll be able to see event history for the past three hours, checking out 5-minute clips of important activity. And, with a Nest Aware subscription, you can keep event video recordings for up to a month. The top-tier plan brings even more benefits, like up to 10 days of continuous video recording, something that can come in handy when you're on vacation.
While this is a Google device, you can pair the Nest doorbell with any smart hub running Amazon's Alexa, so it's not mandatory to go full-Google in your home. In fact, we can help you figure out how to use Google Nest Doorbell with Amazon Alexa rather easily.
If you want to pick up the battery-powered Google Nest, it's also currently discounted with the price going down to $135 from $180. This isn't the best price we've seen for it, though.