Key Takeaways
Google Photos has introduced a revamped web editor with new features to make photo editing easier, including preset color options and granular image adjustments.
The new editor prompts users to try it when opening a photo and includes tabs for cropping with preset aspect ratio and changing the look with preset color profiles.
The updated web editor is now available to everyone, except for the Dynamic option which is only available to Google One subscribers.
Google Photos has been introducing a lot of new features over the past year, like robust editing tools, video effects, and even AI-assisted tools so users can create their own Memories. Now, the platform is getting enhancements on the web, with a new update bringing a revamped editor with features that will make it even easier to edit photos.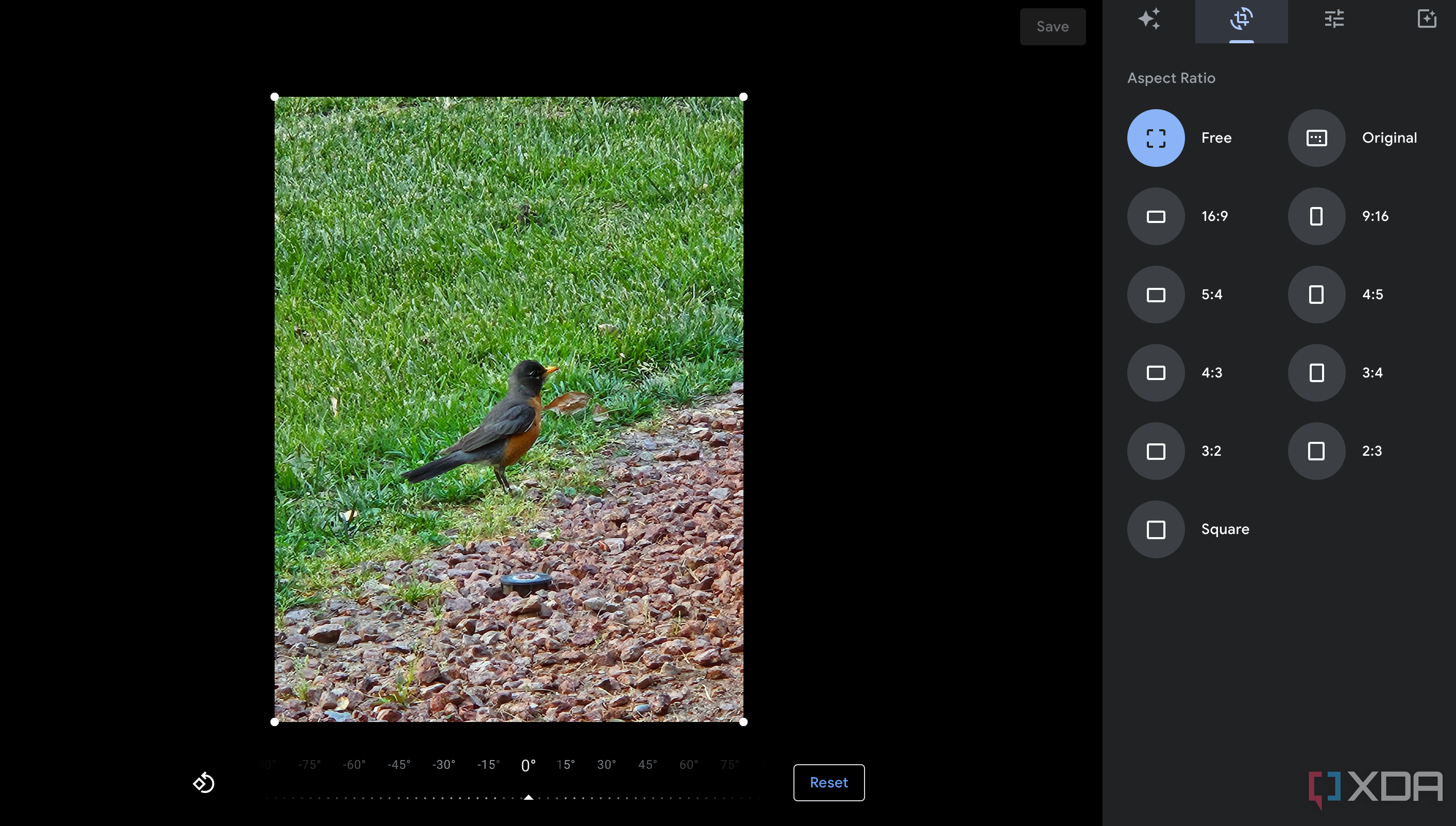 The change was first spotted by the folks at 9to5Google, and now, when opening a photo, Google should prompt to try its new editor. Jumping into the new editing menu, there's a refreshed look, with a new Suggestions tab that will provide an easy way to alter the colors of your photo with four preset options. As of now, three of the options, Enhance, Warn, and Cool are available to everyone, with the Dynamic option only being available to Google One subscribers.
The Aspect Ratio tab will now offer users preset ratios, making it easier to crop images for different platforms and uses. The next tab will feature more granular changes that can be made to the image like controls for brightness, contrast, highlights, saturation, and more. And the final tab features different colors profiles, making it easier to apply a certain look to a photo. Each color profile can be adjusted, offering fine adjustments, and adding more or less to an image.
If you want to try this out, you can navigate to the Google Photos website using a browser on a PC or Mac. Just select a photo, and there should be a small pop-up that indicates where the new tools are, and you should then be on your way to experiment. Of course, if you're frequently using the Google Photos app for iOS or Android, none of these features should feel new, as they have been the app for quite some time.