We tell you some curious news about the Google search bar.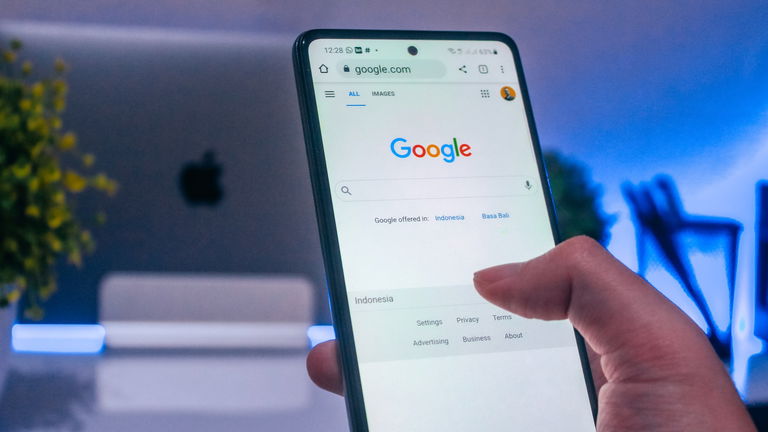 Google is known for offering design changes to its apps to improve the user interface. With updates like Material You, Google gives constant facelifts. The last one has been GoogleSearch.
During this year's Search On event, Google made several announcements, including a new search bar for the Google app. While the company didn't share a deadline for its launch at the time, a Telegram channel that follows all Google developments saw the new search bar design on your Android mobile phone.
The Google search bar becomes thicker and includes new features
With the new changes to the search bar, we can highlight its obvious design change. the bar is now much thickerkeeping the voice and Lens functions of its predecessor.
Along with the new design, we find a carousel of search suggestions at the bottom of the bar. Includes search functions such as search through a recent screenshot. If we scroll to the right in the carousel, we find even more suggestions for things like doing homework with Google Lens, or being able to identify songs.
Another notable novelty is the new notifications icon that will appear right next to the user icon in the upper right corner, which shows all the notifications that we have waiting to be read on the topics we have subscribed to.
While it is true that Google could already perform all the functions described above, the company's idea is to create the shortcuts that easy access to features helping us to discover the functions if we did not know them.
Launch and future plans of Google Search
At this time, Google might be testing functionality on some devices, as we're not sure when will the new version be released from Google Search. Google might take a while to roll them out to everyone or scrap the idea if they don't like it.
Additionally, Google has commented on its future plans for Google Search. Soon, you will be able to show results even before we have finished writing. This is different from the search query suggestions that currently appear while we're querying something. Looking to the future, these news along with others that have been discussed at the Search On event should gradually reach everyone. In the meantime, we have to wait to test the functions that are coming to our devices.