An interesting context function called "About this image" will help us know at a glance if an image has been generated by AI or is real.
In this context of artificial intelligence everywhere in which Google has boasted of infinite improvements with Bardthe truth is we all start to wonder what is real and what is not on the internetsoon arriving at that ethical crossroads of Mark well the contents that are generated by AI and those that do not to clearly differentiate them.
It is difficult in any case to reach identify any type of contentand it will be more complicated for sure in the future, for which you will be very grateful, and of course we will also all thank Google, who in Mountain View have developed this new context functionality for images that they showed us in the I/O 2023 to present it a few minutes later on his blog The Keyword.
This is how Google will help us answer those questions that give us the feeling that "something is wrong with an image"with a context tool named "About this image" which will be integrated into the search engine first in the United States and in the English language, here we will have to wait a little longer, allowing us a quick look get key information about an image:
When the image and similar images were first indexed by Google.
Where the image might have first appeared.
Where else has it been seen? on-line this image (social networks, news sites,…).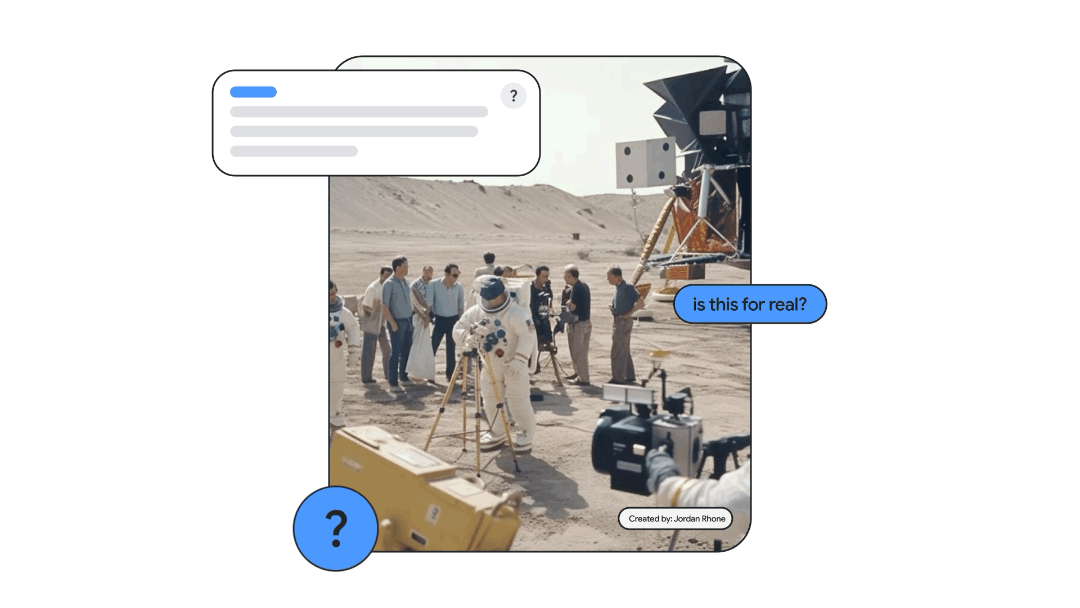 With all this information, users will be able to better understand where that image comes from to know if it is trustworthy or not, and also Google itself will mark it as "AI generated" if that information is clear or has been marked so before on the related sites.
This information will be available in image searches carried out with Google Lens or also in the app GoogleSearch or the browser, doing click in the three dots in the upper right corner in the image search.
In fact, Google commits that as its generative AI solutions are implemented, all images that are created by these tools will be marked as synthetic to avoid confusion. They even encourage the other editors like midjourney, Shutterstock and the like to mark up your AI-generated images as well.
Those from Google say that their search was designed from the beginning to offer reliable, useful and high-quality information, and that this is only possible if the user can clearly identify the sources of the information and if it is 100% reliable. In fact, this "About" will extend to any type of information found with GoogleSearch.