You no longer have to depend on a file manager to use your recording as an alarm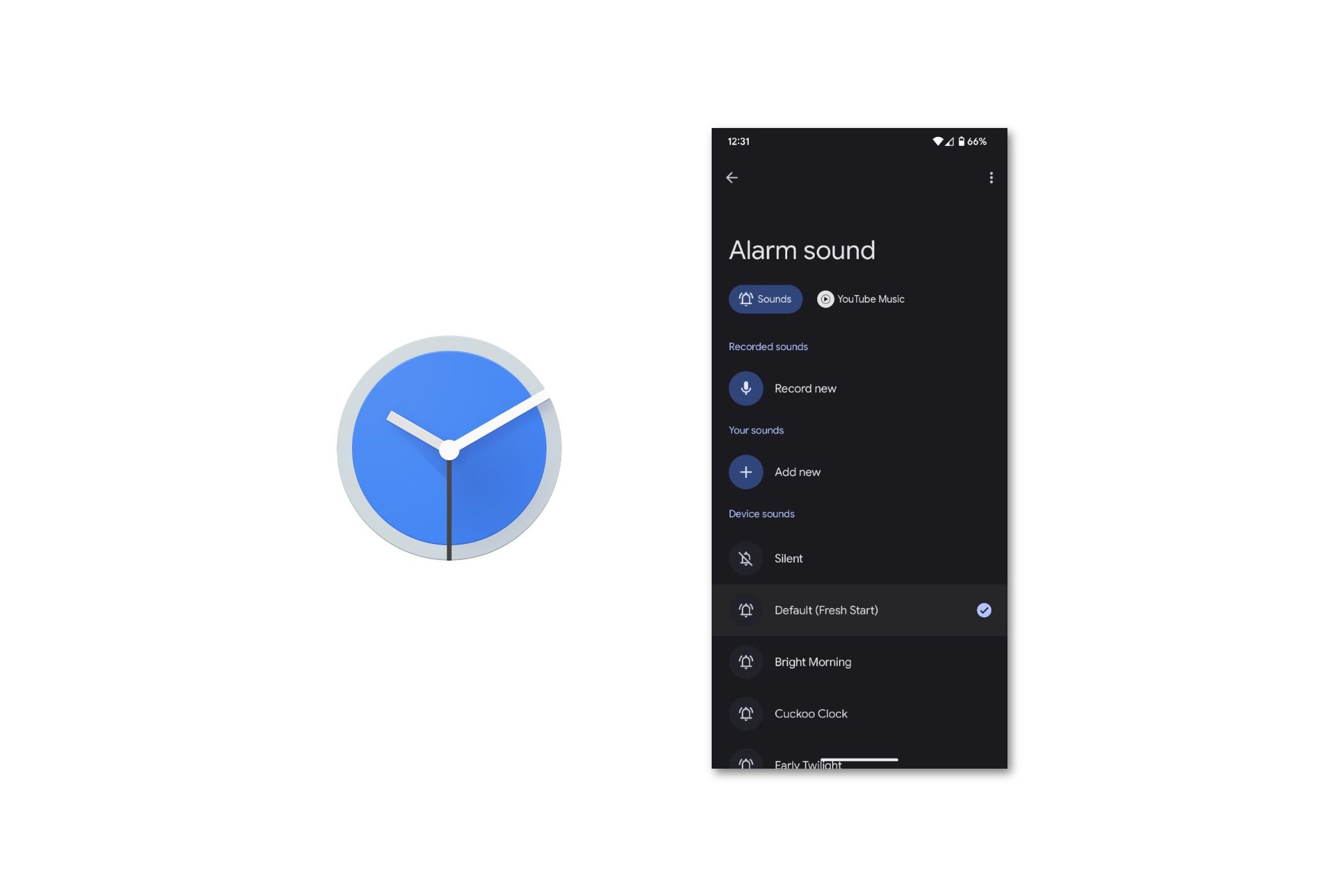 Google is rolling out a new feature to its Clock app that lets you record your own alarm and timer sounds from within the app. The feature is rolling out via a server-side update on version 7.3 of the app, and it appears as a Record new option in the Alarm sound and Timer sound settings.
Although the Google Clock app already lets you set any audio file, including recordings, as your alarm or timer sounds, the process isn't straightforward. After you record your alarm sound, you have to copy it to the Alarms folder in your device's internal storage using a file manager app. It then shows up as one of the available sounds when you click on the Add new button in the Alarm sound settings.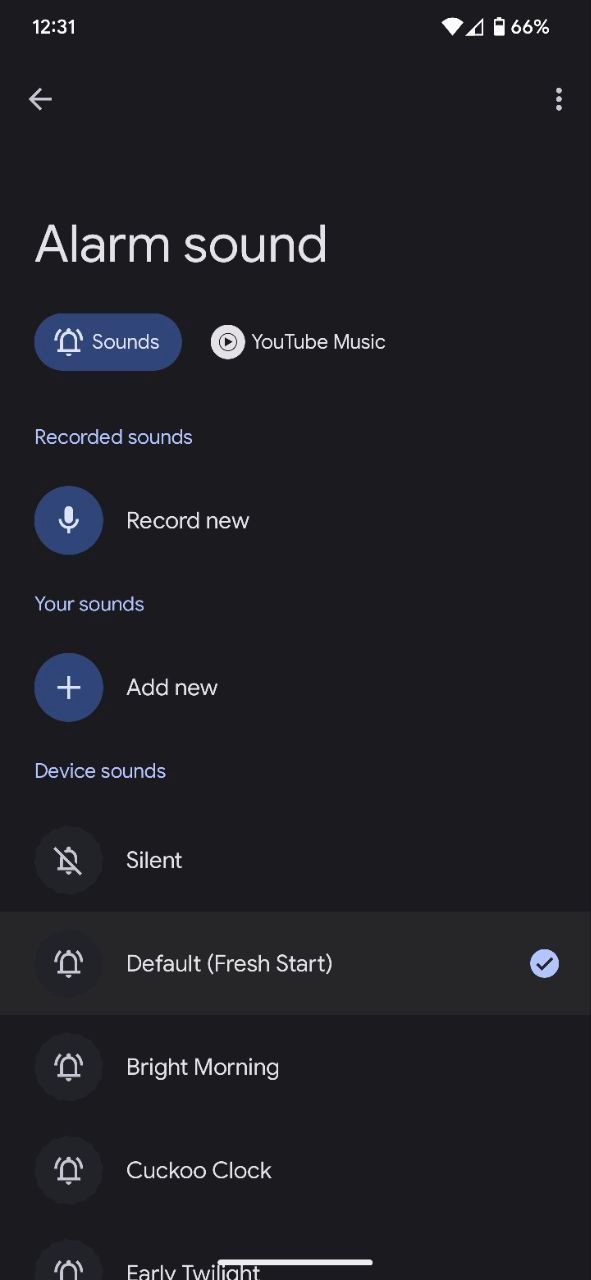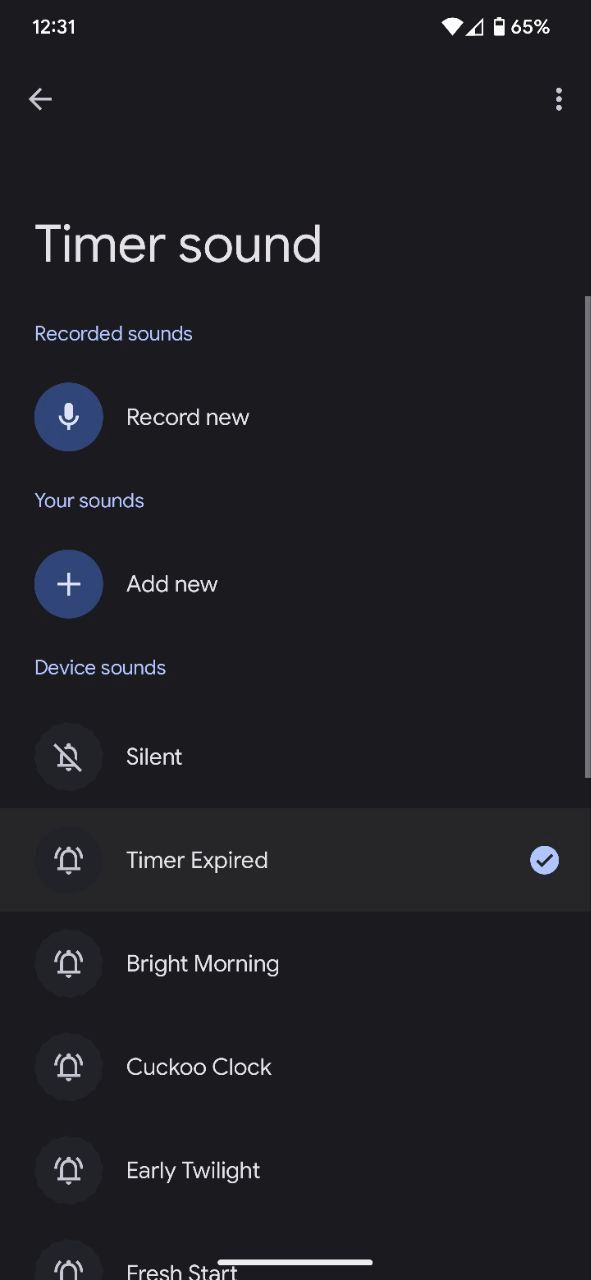 With the new feature, you don't have to go through any hoops, and you can directly record a new alarm or timer sound right within the Clock app. Once the feature rolls out to your device, you'll see a new Record new option in the Alarm sound and Timer sound settings. Tapping on it will open the Recorder app, allowing you to record a new alarm or timer sound easily.
Sadly, this feature appears to be limited to Pixel devices, as it relies on the Pixel-exclusive Recorder app. As Mishaal Rahman points out, it seems to send the MediaStore.RECORD_SOUND intent targeting the com.google.android.apps.recorder, which is the package name for the Recorder app. However, it may be available in some custom ROMs that come with the Recorder app preinstalled.