The past couple of weeks have been busy ones, with plenty of leaks surrounding the upcoming Google Pixel 7a and Pixel Fold. While we've predominantly seen lots of information on the former, we close out this week with a major leak for the Pixel Fold, giving us what could be, the cleanest renders of the device we've seen to date. While there's been no official word on when this device will make its debut, early reports state that this will be shown off during Google I/O 2023 on May 10.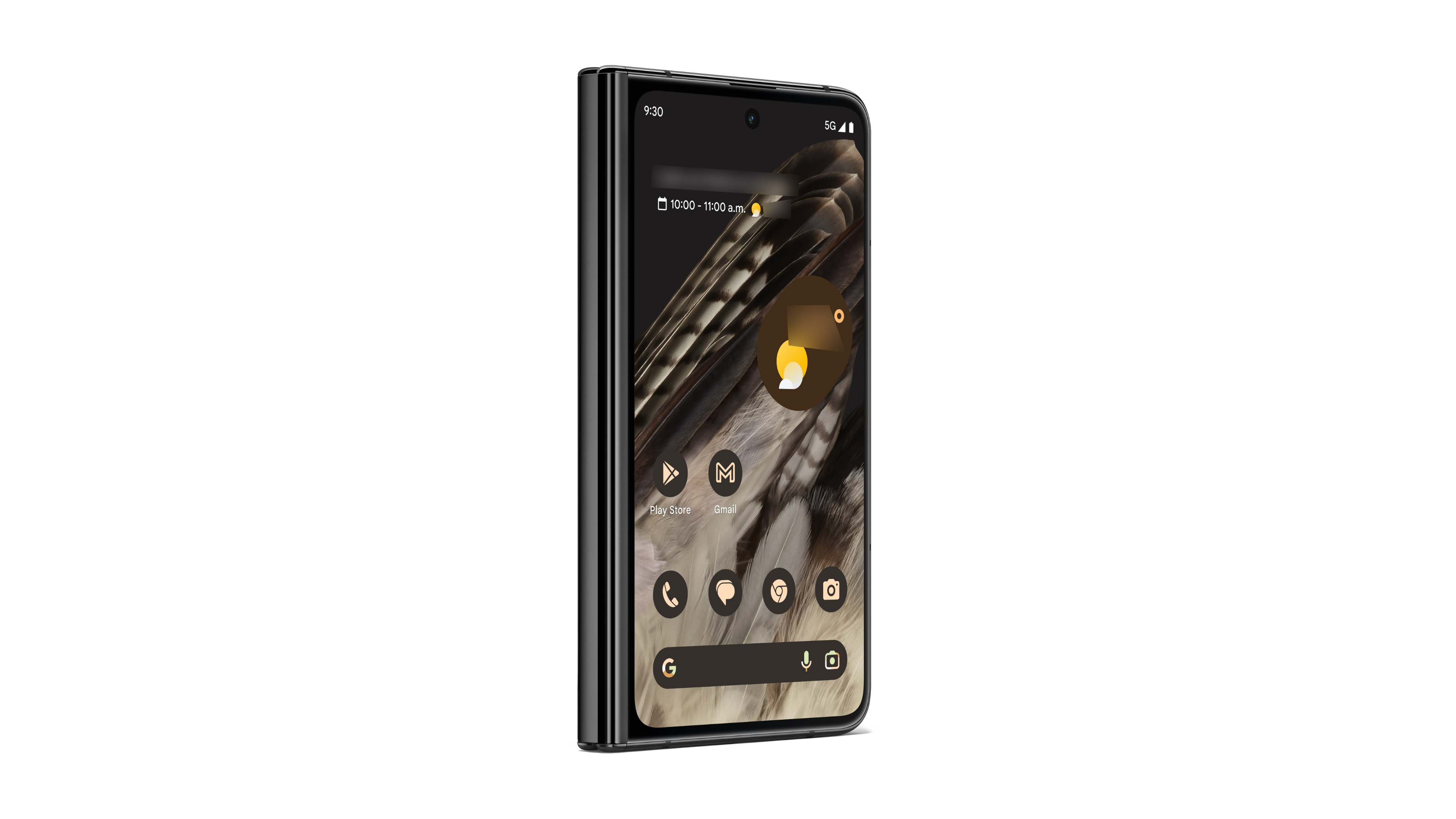 Source: Evan Blass
The newly leaked renders come from Evan Blass, better known by his online persona evleaks on Twitter. Blass posted the renders to his private Twitter account, and the images are absolutely stunning. The renders are completely different from what we've seen in the past, and could potentially be official renders that Google will use for marketing purposes. Perhaps one of the first things you'll notice is just how crisp the images are, exposing all the fine details of the phone.
The first image of the Pixel Fold shows it in its closed position, which only gives us a look at the outside display, hinge, and related areas. But, in the second image, we get to see a little more, as the phone's been unfolded, showing off more details of the hinge area and rear panel. As we can see, the corners of the outer display are rounded, and the hinge looks quite svelte. Naturally, we won't really know just how thin or thick this handset is until we get official details but from an early report this device will come in measuring at 5.5 inches x 3.1 inches x 0.5 inches when in the closed position.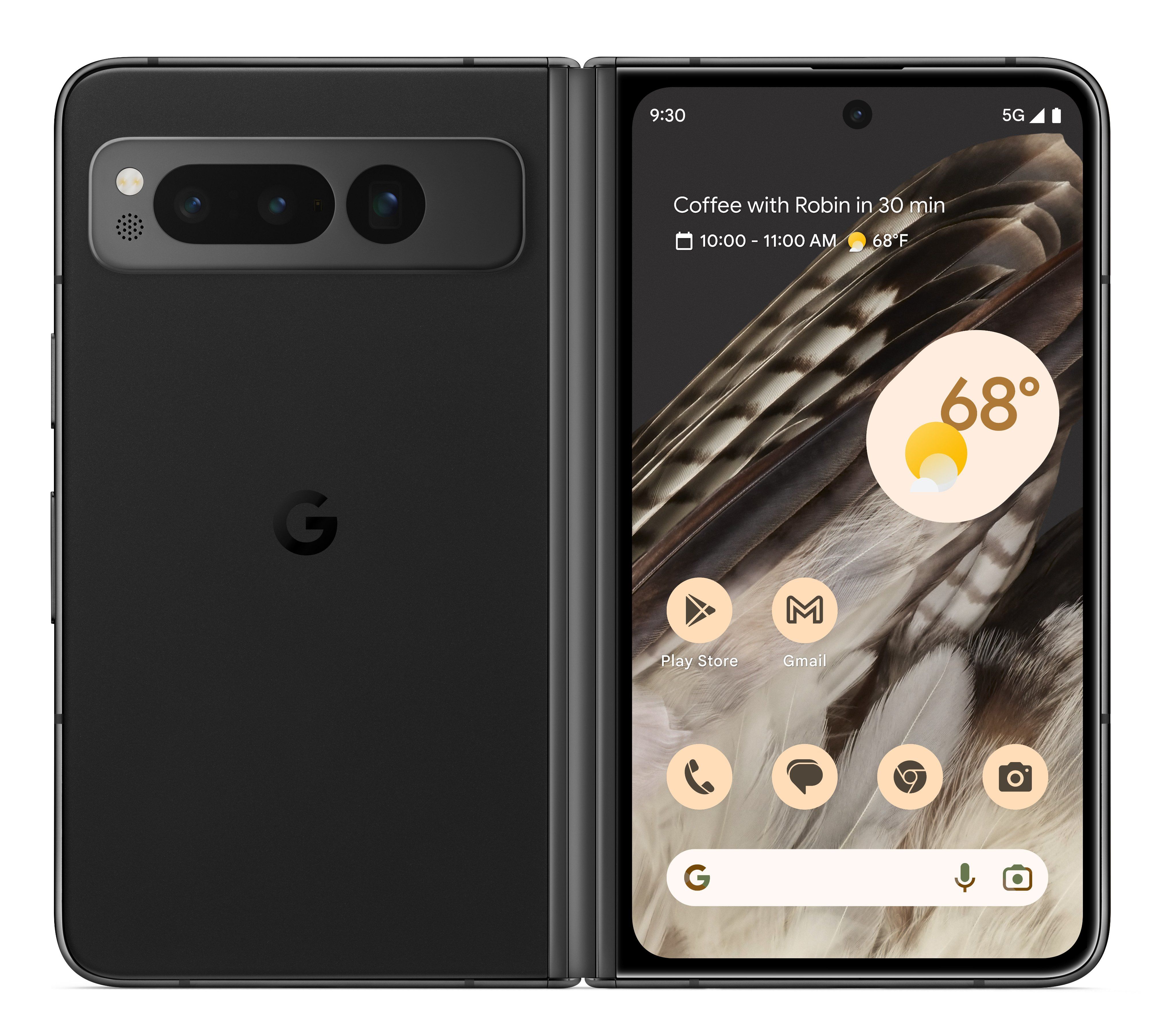 Source: Evan Blass
The rear of the smartphone looks similar to recent Pixel devices, but it does deviate slightly as the camera bar does not go from edge to edge. Instead, to we get a long floating island, which still looks very good and distinct. Another thing we can see from the render is the Pixel Launcher and the Material You themed icons. Some details on the front display are blurred, no doubt for someone's protection, but it doesn't detract from the sheer beauty of the phone. While an official name for the color we see in the render hasn't been revealed, the color could end up being known as Obsidian when unveiled. There will also be another color which might comes as Chalk.
For the most part, this handset looks more incredible than in previous renders, and this will surely get more Pixel fans excited as the time draws closer to an official reveal. As for specifications, we got a large chunk of details from Jon Prosser of Front Page Tech, sharing that the Pixel Fold will make use of Google's Tensor G2 processor that will be paired with 12GB LPDDR5 RAM. The phone will have two storage options coming with either 256GB or 512GB of UFS 3.1 storage. Both displays will be OLED and will have a maximum refresh rate of 120Hz, with the outer display coming in at 5.8 inches with a resolution of 2092×1080, while the inner display will measure in at 7.6 inches and have a resolution of 2208×1840.
The device will pack a triple camera setup on the rear with a 48MP main shooter with an f/1.7 aperture, 10.8MP telephoto with five times optical zoom and an aperture of f/3.05, and a 10.8MP ultrawide with an f/2.2 aperture. It'll also have a 9.5MP f/2.2 aperture front camera and 8MP f/2.0 aperture selfie camera on the inner display. Now, as far as pricing goes, the 256GB model will reportedly be priced at $1,799, while the 512GB model will come in at $1,919. The Pixel Fold will also apparently have a preorder promotion that will include a free Google Pixel Watch. Hopefully all goes to plan, so we can see this officially unveiled on stage next month at Google I/O.