The Indian team is the first team to reach the semi-finals of the ongoing World Cup series after winning back-to-back matches.
At this time, the main player of the Indian team, Hardik Pandya, is out of the World Cup due to injury. Hardik Pandya, who bowled his first over in the match between India and Bangladesh, is undergoing treatment for a left ankle injury.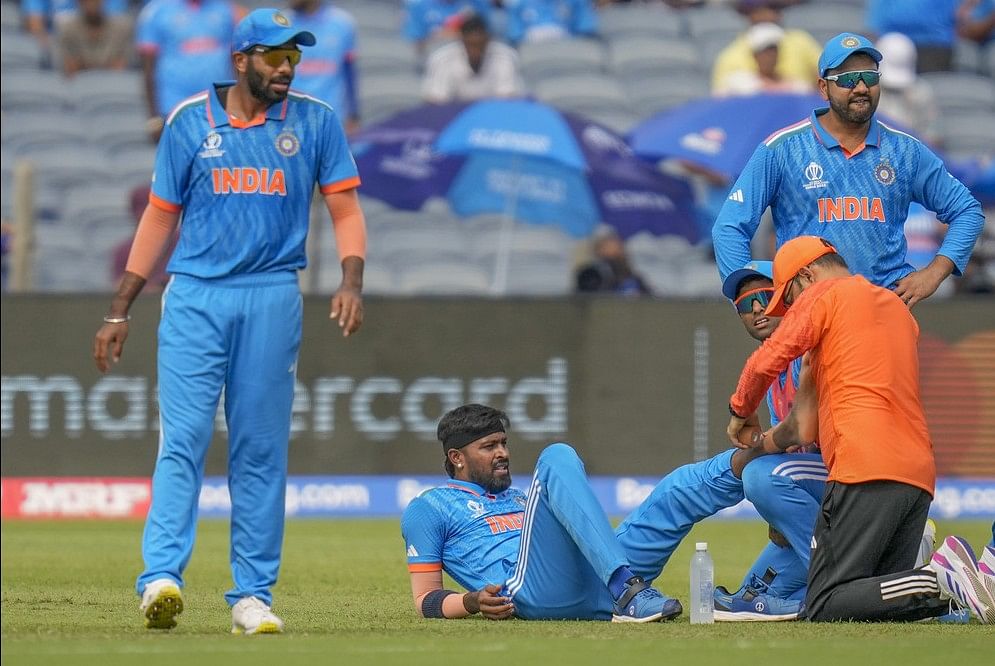 As his injury is yet to heal, he has been ruled out of this 2023 World Cup series, the ICC has officially informed. In his place, fast bowler Prasith Krishna has been included in the team.
In this case, Hardik Pandya has posted a post on Twitter about his withdrawal from the World Cup. It said, "It's hard to digest the fact that I won't be there for the rest of the World Cup.
Even then I would be with the team cheering them on every ball of every game. Thank you for all the wishes, love and support. This team is a special team! I hope we will make everyone proud," he said.