A new price increase is coming to DAZN: this is what you will pay from now on to watch your favorite sports content.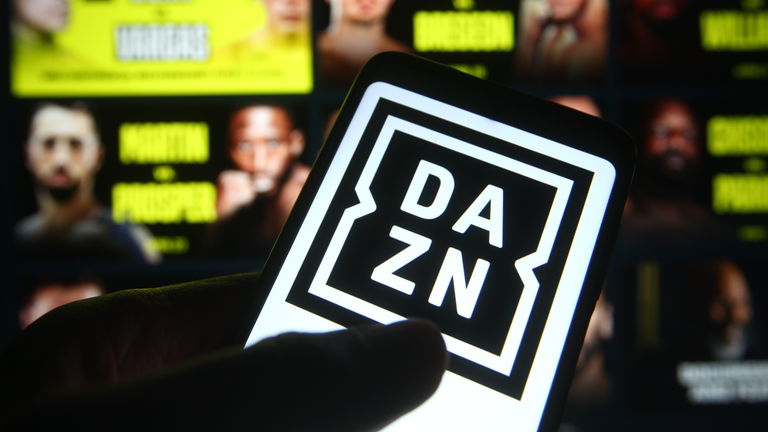 A new price rise just got to DAZN. The video streaming platform par excellence for watching football, Formula 1, MotoGP and other sports has carried out a change in the price of your plans. The second in less than a year.
It has been the company itself that has price change announced in the subscription, so that all your plans become more expensive since last January 16.
This is how DAZN's plans remain in 2023
Hereinafter, the DAZN Essential plan will cost 18.99 euros per monthwhich means an increase of six euros in the price of the subscription in its monthly payment method. In case of making an annual payment, the increase is twenty euros. There will still be the possibility of making a installment annual paymentwhose total amounts to 155.88 euros per year.
The rest of the platform's plans have also increased in price. Furthermore, those who wish to retain the price they have been paying up to now, they will have to commit to fulfilling a permanence of one year.
DAZN Essential – 18.99 euros per month or 149.99 euros per year: includes motor, soccer, basketball, tennis and many more sports, with competitions such as MotoGP, F1, Turkish Airlines EuroLeague, Premier League and all the content of DAZN Victoria. You can also enjoy the reports, documentaries and original productions of DAZN. The only competition that is not included in this plan is LaLiga Santander. The DAZN Essential plan will also allow you to watch Eurosport 1 and 2 channels and Red Bull TV.
DAZN Victoria – 9.99 euros per month: Women's football, including the Finetwork Liga F, the UEFA Women's Champions League, as well as highlights from Barclay's FA Women's Superleague and Vitality Women's FA Cup.
DAZN Total – 24.99 euros per month or 299.99 euros per year: access to all content available on DAZN. You will be able to see all the competitions, including motor sports, football, basketball, tennis, boxing… and 5 LaLiga matches per matchday out of a total of 35 matchdays (175 matches per season), as well as summaries of all LaLiga Santander matches and from LaLiga SmartBank. The DAZN Total plan will also allow you to watch the Eurosport 1 and 2 and Red Bull TV channels, as well as reports, documentaries and original productions from DAZN.
Apart from the rise in prices, it must be borne in mind that DAZN only allows you to view content simultaneously on two devicesas long as both are connected to the same network.