The Steam Deck is a customizable gaming machine, and one of the customization options it offers is the boot-up animation.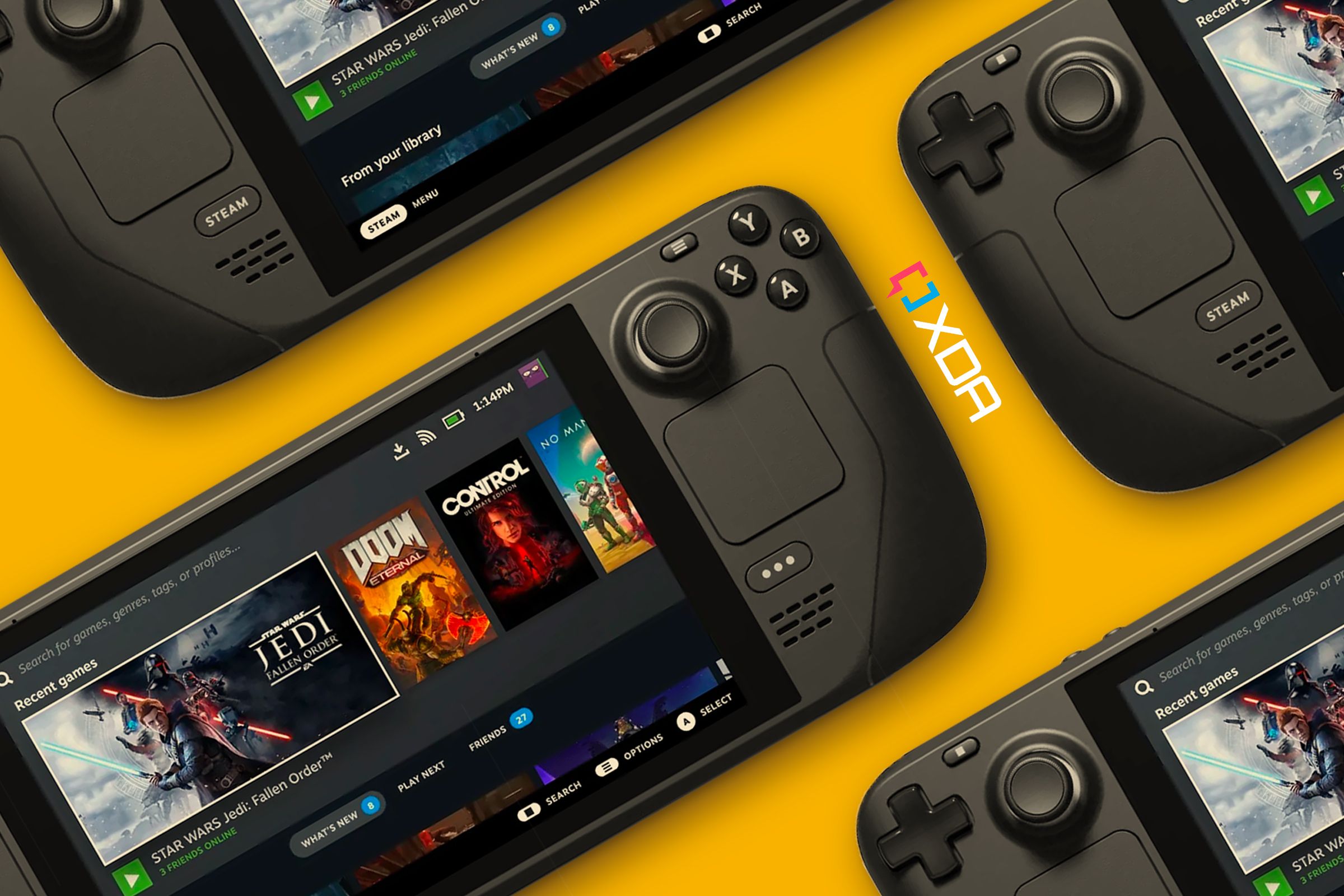 If you have a Steam Deck and want to change the boot-up animation on it, it's quite a simple process thanks to the fact that Valve added official support for it in an update. The boot-up animation is the splash screen that appears when you turn on your Steam Deck. By default, it displays the Steam Deck logo, but you can replace it with any WebM file of your choice that lasts up to 30 seconds.
What you'll need to change the boot animation on your Steam Deck
(Strongly recommended) An internet connection: You don't strictly need an internet connection for this, but it'll make it way easier because then you can download the boot animations directly on your Steam Deck. Otherwise, you'll need to download them on another device and transfer them over.
(Optional) A keyboard: Installing any non-game apps on your Steam Deck is easier if you have a keyboard, especially just for typing in your browser to navigate to a website and create the necessary folders. It's not a must, though, because you can just hold the Steam key and press X simultaneously to bring up an on-screen keyboard.
Step 1: Switch to Desktop Mode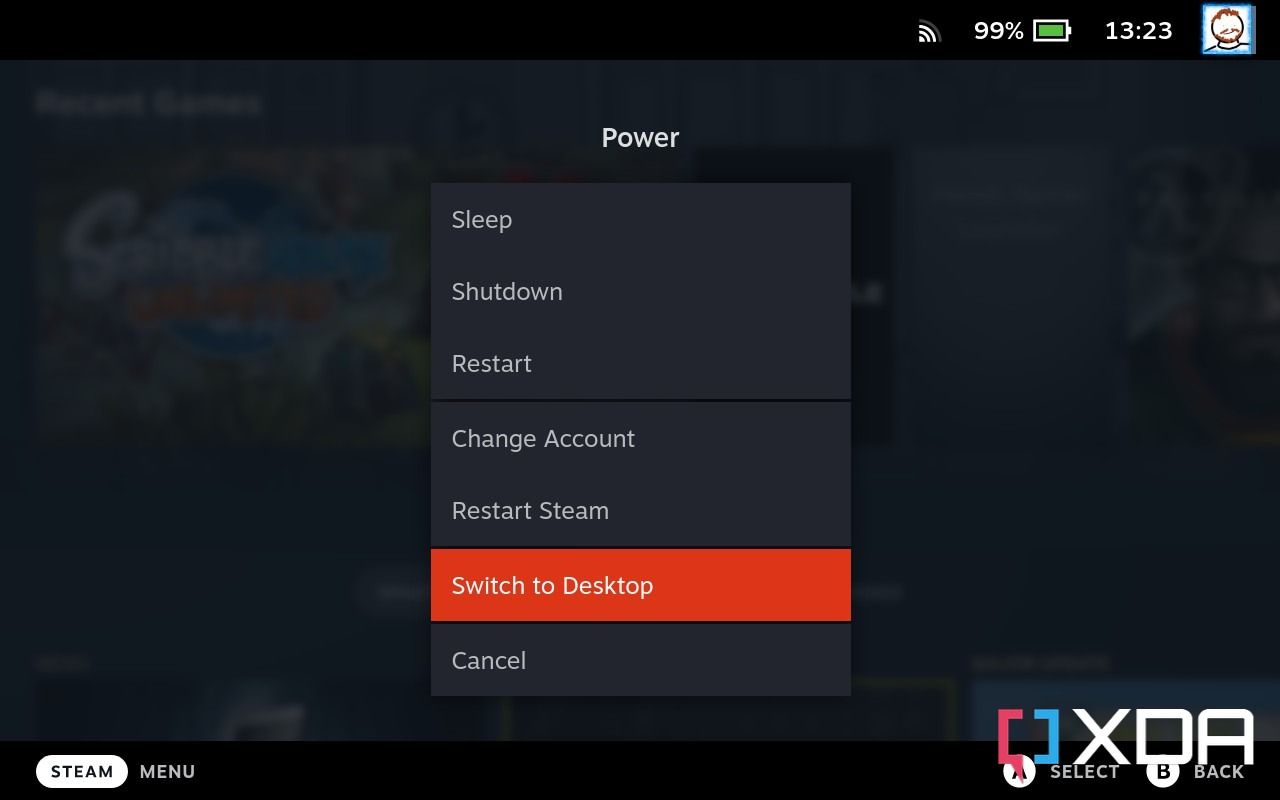 The first thing you'll need to do to change the boot animation on your Steam Deck is to switch to desktop mode.
Press the Steam button and scroll down to power, and then select Switch to Desktop Mode.
You can also bring up this menu by holding the power button.
Once you switch over, it should look something like the picture below.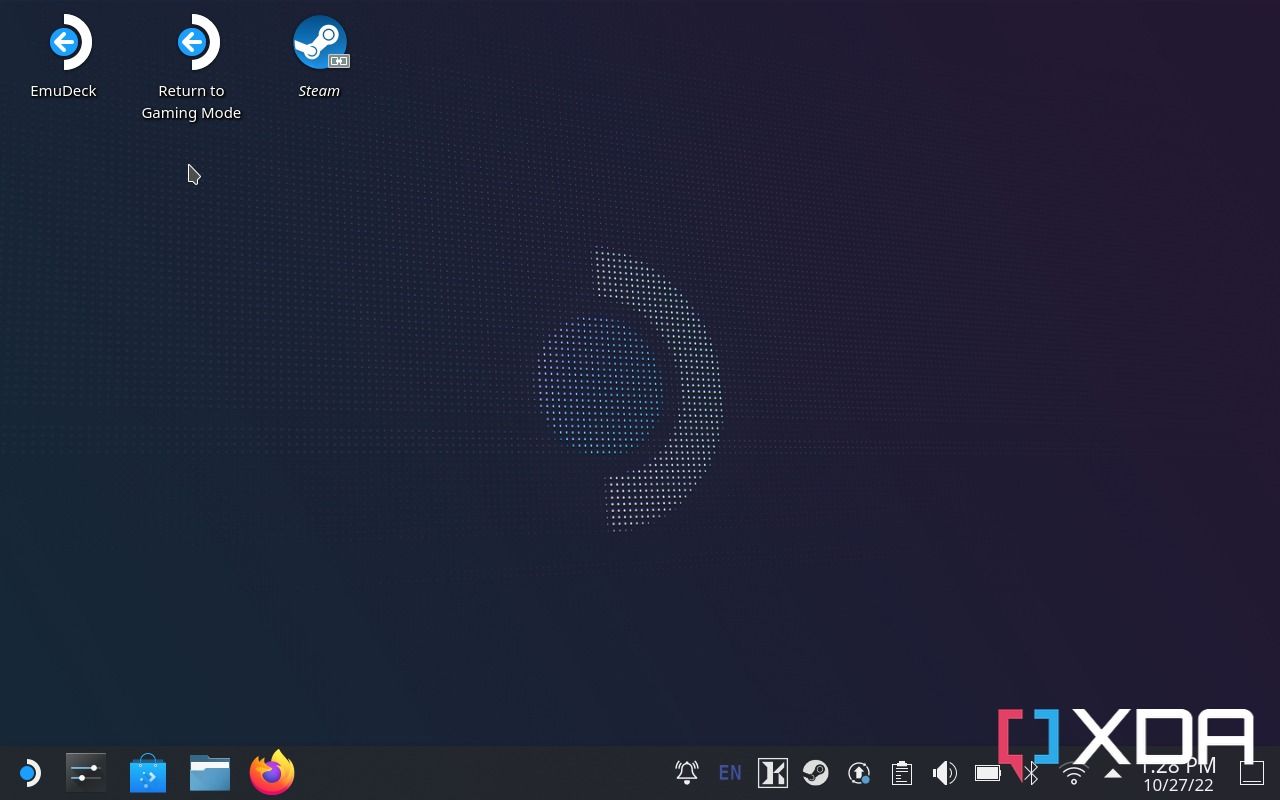 Step 2: Find a boot animation that you like
There are lots of boot animations that you can find for the Steam Deck online, both on Reddit and on the Steam Deck repo website.
Either type in steamdeckrepo.com into your browser or look on Google for Steam Deck Repo.
Scroll through and find a boot animation that you like.
Click Download.
You should have a .webm file downloaded.
Step 3: Create your folders and copy your boot animation
Valve has made it easy for you to install a custom boot animation on the Steam Deck, but you still need to create the necessary folders to put the files in.
Open the file explorer app (called Dolphin)
Enable "Show hidden files"
Navigate to your home directory (/home/deck)
Navigate into .steam/root/config
Create a "uioverrides" folder and enter it.

Create a "movies" folder and enter it.

Copy your .webm file that you downloaded earlier and place it in this folder. Make sure that it's called deck_startup.webm.
Step 4: Restart your Steam Deck
Once you restart your Steam Deck, the boot animation should now be applied!
Where to find custom boot animations
If you have your Steam Deck ready to go and want a new boot animation, it's hard to find out where to begin. However, the Steam Deck Repo website and the Steam Deck Boot Vids subreddit both have lots of options to choose from. I installed a rather basic one on my Steam Deck that I like the look of, but there are countless to choose from.
If you end up installing a custom boot animation on your Steam Deck, let us know which you went for!