Looking to download YouTube videos on your PC or phone? Here's how you can do that regardless of what device you're using.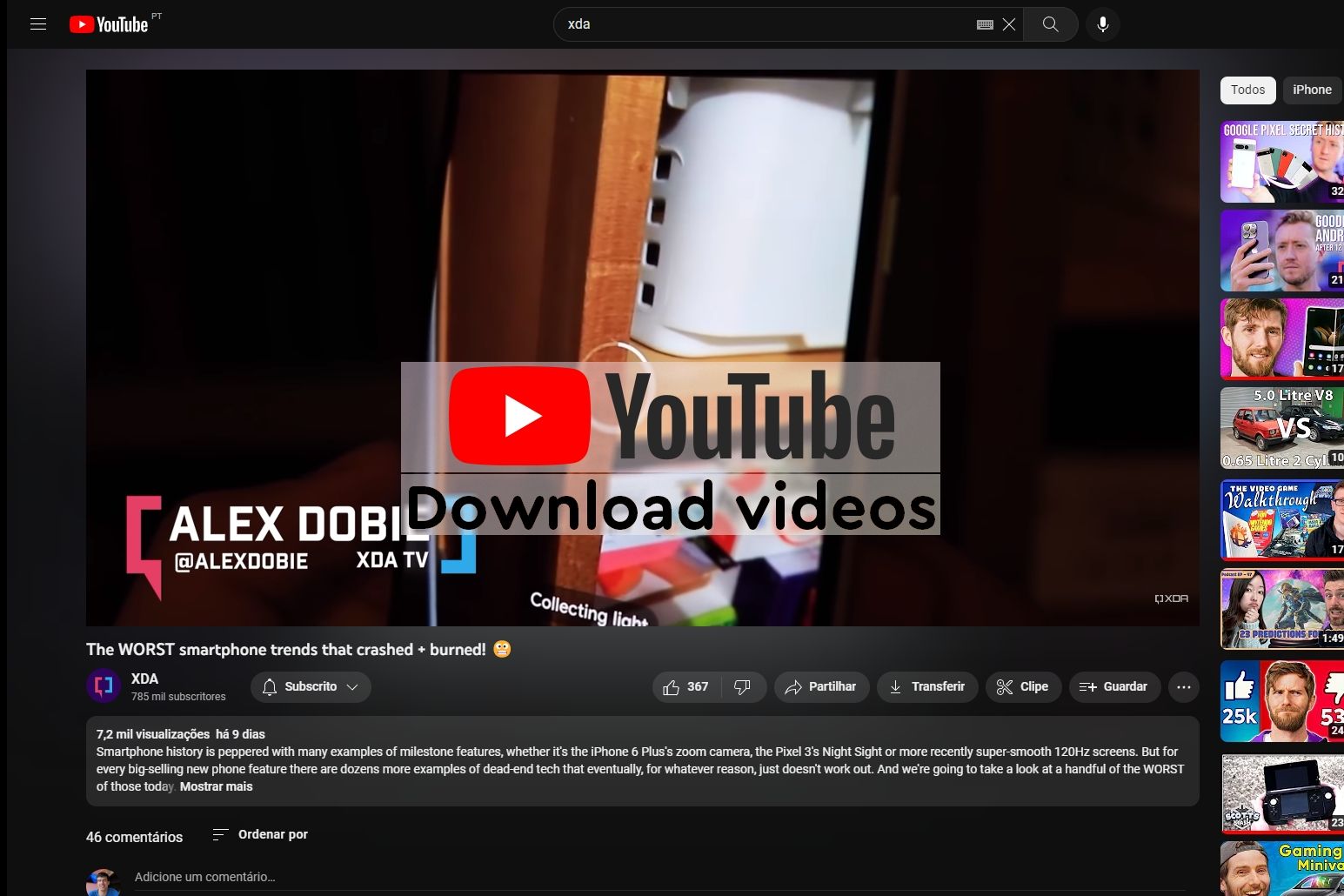 We've all been in a situation where we'd like to save a YouTube video to our phone, but that's not always easy. Normally, you have to be paying for YouTube Premium, and even then, you have to do it on your phone using the YouTube app, and that video can only be played inside the app. While that can work for a lot of people, sometimes you might need access to a YouTube video when you're offline on your PC, or might want to use another media player you like. If that's the case for you, we're here to show you a few ways you can download YouTube videos to your PC or phone.
To be clear, we don't recommend that you do this as your regular way to watch YouTube videos. YouTube content creators rely on views for their income, and downloading them to watch them offline as a replacement to watching them on YouTube can hurt their livelihood. This is for situations where you need to be able to watch something offline for one reason or another. Also bear in mind that Google is always attempting to block ways these videos can be downloaded (for the reasons we just mentioned) so it's always possible some tools stop working momentarily or indefinitely.
Download YouTube videos using a website
The quickest way to download a single YouTube video is using a website that can do exactly that. There have been many sites like this over the years, but right now, we'd recommend YT1s.com, which is a simple and straightforward option. Because it's a website, it also works on both desktop and smartphones, so you can download videos on any device. It can also download just the audio from a video, which can be useful for a podcast or music.
To download a YouTube video, follow these steps:
Open the video on your desktop or phone and copy the URL of the video.


If you're using the YouTube smartphone app, you'll need to use the Share button to then see the Copy link option.

Then, go to YT1s.com, paste the URL of the video and click the Convert button.
The video will be identified and you'll have the option to download it in different formats and resolutions. Choose your preferred format and then click Get Link.
The website will take a few seconds to process your request and then you can click the Download button to save the video to your device.
That's it! If you want to download more videos, you can click the Convert Next button to enter another URL and repeat the process. Or you can use our next recommendation.
Download videos using a desktop program (Youtube-DLG)
If you want to download more than one video, your best option for download them in bulk is a program called Youtube-DLG, which is available for Windows and various Linux distributions. It actually supports YouTube and a wide range of other sites, so you can download all kinds of videos this way. Here's how to do it:
Download Youtube-DLG here. Once you've downloaded the .zip file (assuming you're on Windows), extract the installer, run it, and wait for the program to finish installing.
After it installs, launch Youtube-DLG and enter the URL for the video (or videos) you want to download in the box at the top.
Below that box, you can choose the folder where you want to save the downloaded files, as well as the format you want to download. Once you've done all that, click Add.
Once you've set the format you want, you can click the download button (in the bottom right corner) to start downloading them all. Only three will download at the same time, but the list will automatically move to the next video as they finish.
One thing we have to mention here is that download speeds can be pretty slow sometimes. We tried a few videos and some of them downloaded as quickly as we'd expect, while others took extremely long. It could be dependent on things like your region, however.
If you want some more advanced options, the app's settings also let you add more formats to the download list, plus you can choose to download the included YouTube video subtitles, along with the ability to embed the subtitles into the video file or download them separately.
---
And that's how you can download YouTube videos to your phone or PC easily. It's all a fairly straightforward process, so you shouldn't run into any major issues here. Personally speaking, I'd rather use the website than using another program to download videos, but if you're downloading in bulk, that's a better option.