If you've lost your AirPods, Apple offers multiple features to help find them using your iPhone or iPad. Here are the steps you need to follow.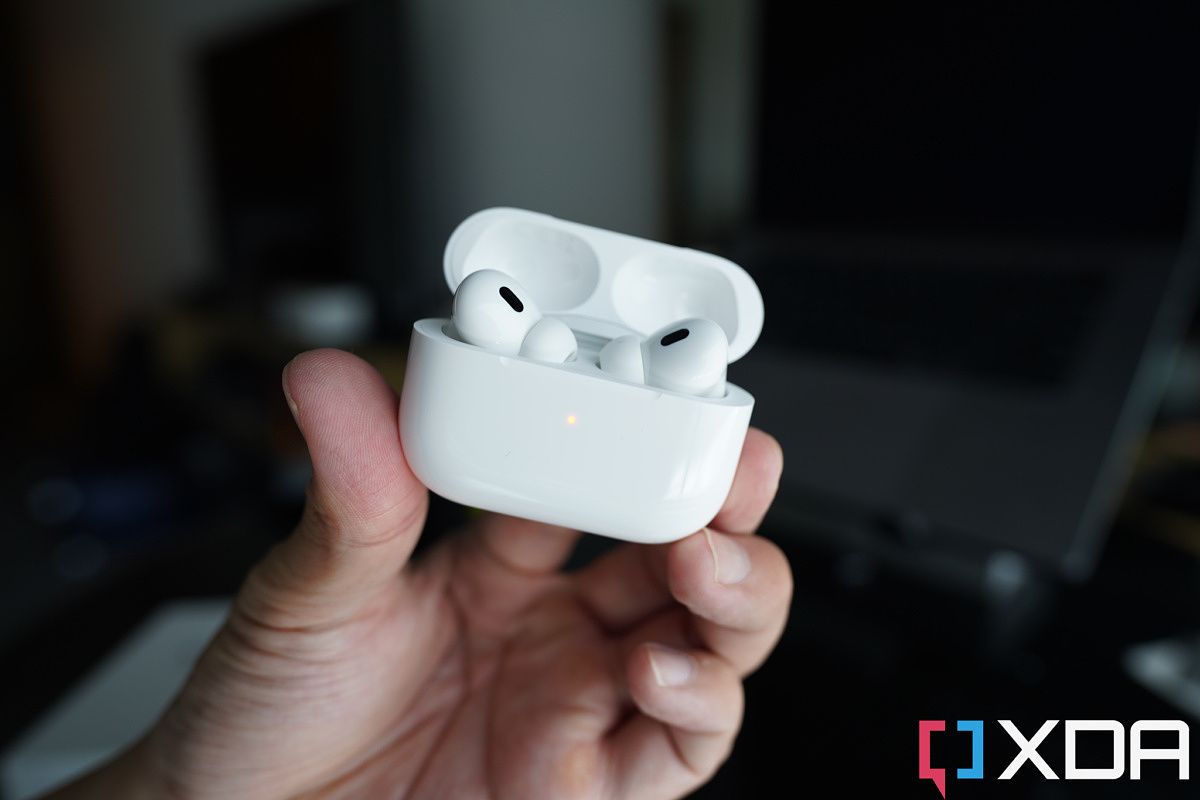 AirPods are some of the best wireless earbuds available on the market. They are compact and offer a seamless experience when paired with other Apple products. This unlocks some advanced features, such as automatic device switching and spatial audio with head-tracking support. Though, one downside to their small design is how easily you can lose them. Many people don't even notice that their buds have gone missing until they're in a completely different location. The good news, though, is that you can locate and ping them through an iPhone or iPad in a hassle-free manner. Below are the steps you need to follow to find your lost AirPods.
Launch the Find My app on your iDevice.
In the Devices tab, click on the AirPods model you've lost.
This will reveal their last known location on the map, in addition to other options.
Play Sound will ping them to help you find their exact location when you're within Bluetooth range.
Find will show you the direction to reach them on the map. Once you're nearby, if you have an iPhone 11 or later (excluding the SE models), you can utilize the U1 ultra wideband chip to pinpoint their precise location. Notably, the location might not update if the case lid is closed on older models. Instead, the map would show the location where it was last opened.
If all hope is lost, clicking Activate under Mark As Lost will allow you to add your contact information to them. This way, if someone finds them, they can reach out to you.
---
As our tutorial reflects, finding your lost AirPods is a straightforward process. Thanks to the different features included, you can locate a misplaced pair whether it's with you in the same room or across the globe. And if a thief spots them first, they won't be able to pair them to their iDevice as AirPods support linkage to one Apple ID at a time, and only you can revoke this pairing.
It's worth noting that the AirPods Pro 2 case has a dedicated speaker to play an even louder sound and to help you locate it if the earbuds have been removed from it. If you have an older model, then you can only check whether the empty case is within Bluetooth range through a green/gray dot indicator next to its name. This makes it almost impossible to find a lost empty case on previous-gen models, as the buds' speakers are responsible for the audible ping. Notably, on older models, if the earbuds are in the case and it's closed, then you may not be able to play a sound unless someone opens it. So as long as the buds are out of the case or in the case with the lid open, you can locate/ping them both or individually.
Apple AirPods 3rd Generation

Apple AirPods 3

The AirPods 3 have a similar design to the AirPods Pro but do not have the silicone tips. If you do not like the in-ear design of the AirPods Pro, you can get the AirPods 3.

Apple AirPods Pro 2

Apple AirPods Pro 2

The AirPods Pro 2 pack in plenty of features, including active noise cancelation (ANC), Dolby Atmos content, and wireless charging, despite their compact build.

Apple AirPods Max

Apple AirPods Max

Just like the AirPods Pro, the AirPods Max come with Active Noise Cancelation (ANC) and Dolby Atmos support. Though, the Max variant offers more audio immersion, thanks to its larger size.