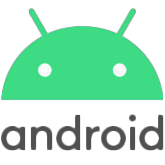 We like smartphones because they are extremely multifunctional devices that also fit in your pocket. They have a lot of functions, starting from browsing the web, taking photos, voice and text communication, creating and sharing multimedia, utility applications, and even gaming. However, one of the features that are most useful on a day-to-day basis is that it informs you of incoming notifications. It is thanks to them that you can quickly learn about a message in a messenger, social application or e-mail and react to it quickly. But what if you accidentally dismiss a notification that may have been important? It turns out that there is an option to find and read them. See how to do it.
Author: Tomasz Duda
Did you know that you can enable notification history on Android? If so, bravo to you, but it is worth adding that you are in the minority. Not everyone knows this function and knows where to look for it. For this reason, this guide is intended for people who do not have such a deep knowledge or even have never heard of the possibility of checking notifications after dismissing them. To begin with, three things are important. First of all: Notification history isn't enabled on Android by default (at least not on every smartphone). Usually you have to activate it manually. Second: rejected notifications can be read only after turning it on (which is probably understandable), and you have 24 hours to read it. Previous notifications will be deleted. Third: theoretically, the notification history is available in Android 11 or newer, but at least in some older Androids it was also possible to use it through a widget or an additional application downloaded from the Google Play store.
QUOTE: On your Android phone, you can enable notification history, which will allow you to read accidentally discarded information from apps and system. However, it is necessary to enable this function manually.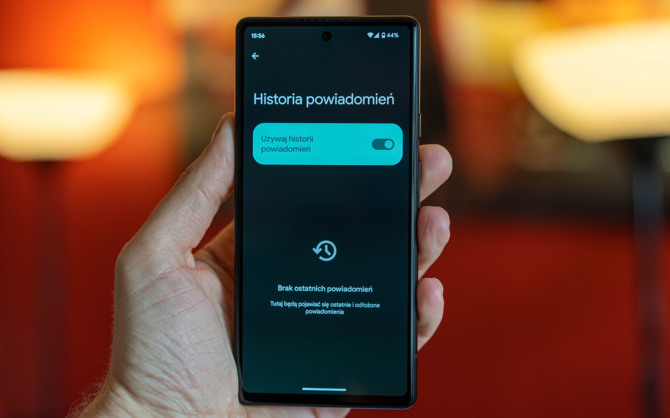 I performed the following procedure on a smartphone with a pure Android 13 system (Google Pixel 6a), I will also briefly describe it on the basis of a Samsung phone with One UI 5.1. However, keep in mind that it may look slightly different on mobile devices from other manufacturers. The differences are usually not big and are limited to slightly different menu names. To enable notification history, pull the notification menu from the top edge and enter Settingsthen in Notificationsand finally in Notification history. Activate the function here Use notification history. From now on, notifications will be saved for 24 hours after they arrive.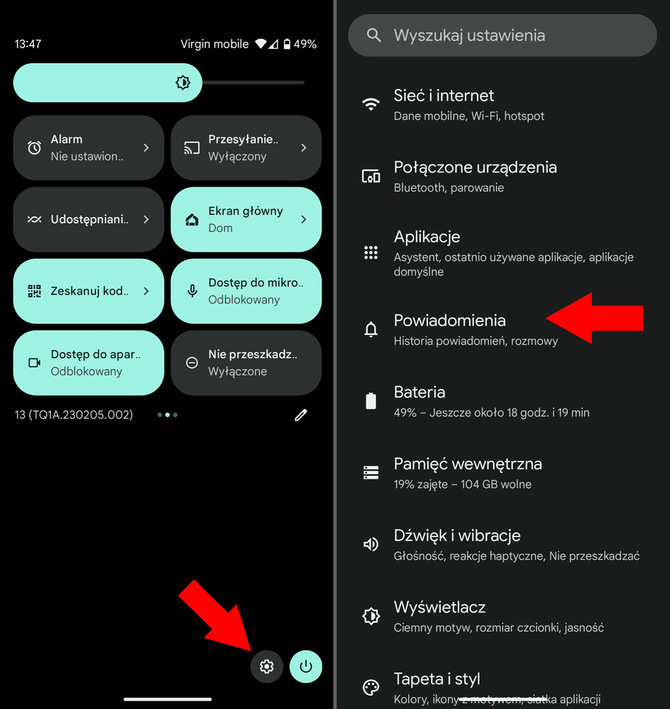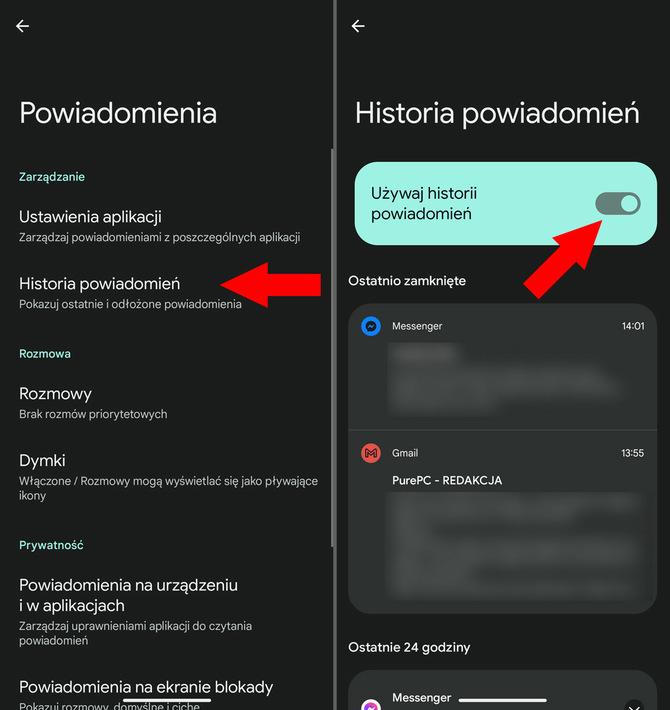 As I wrote earlier, there may be minor differences in other smartphones. For example, in Samsung with the One UI 5.1 (Android 13) overlay, you should pull out the upper notification menu, then enter Settingsthen in Notificationsnext Advanced settings and at the end of the Notification history. Here you can move the slider to enable notification history. Of course, this function will also be available in other popular models, such as Xiaomi, POCO, Redmi, Oppo, realme, Motorola, Asus, etc. If you can't find it, it's best to use the search engine at the top of the settings menu, where you can enter the password history notifications. Then there is a good chance that the system will immediately tell you where to go. The search result will appear below.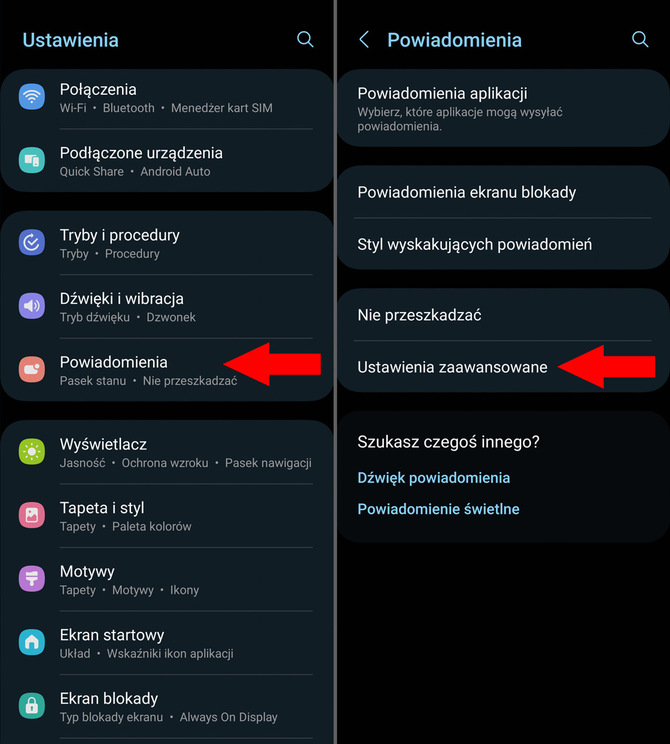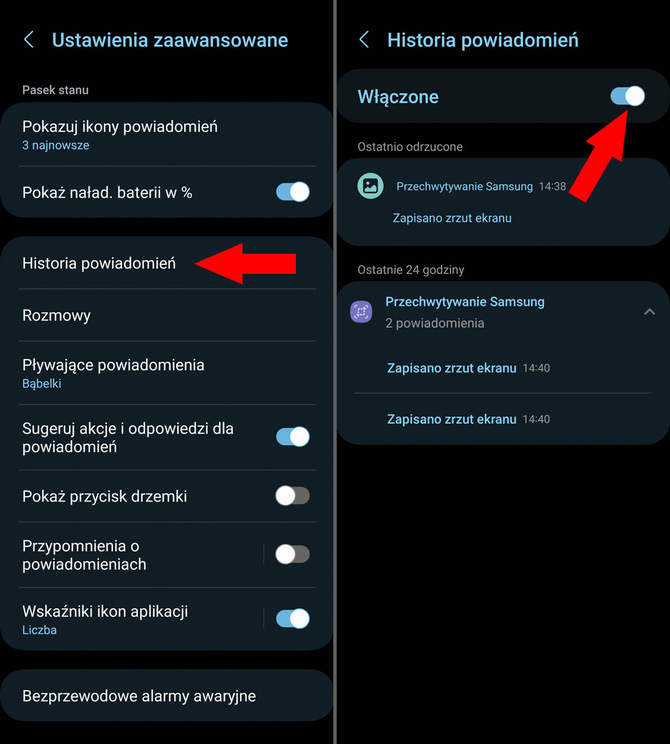 And what if you don't want to dig deep into the settings menu every time and prefer to have access to the notification history right away from the desktop? Then you can use an alternative access method and create a notification log widget. To do this, hold your finger on the desktop until the context menu appears with the item named Widgets. When you tap it, a list of widgets will appear, which is quite long, so instead of searching haphazardly, it is better to use the search engine at the top. Enter a word in it settings and a settings shortcut should be displayed below. Expand it and keep your finger on the iconand then place it where you want on your desktop. In the menu that appears, find the notification log and tap on it. That's all! From now on, you have direct access to the diary, with one touch of a finger. This is a very quick and convenient method of viewing rejected notifications. Interestingly, I did not find this widget on a Samsung smartphone at all. This seems quite strange because this feature is present in pure Android (tested on Google Pixel 6a and on LineageOS). Apparently Samsung removed it from the One UI overlay for some reason.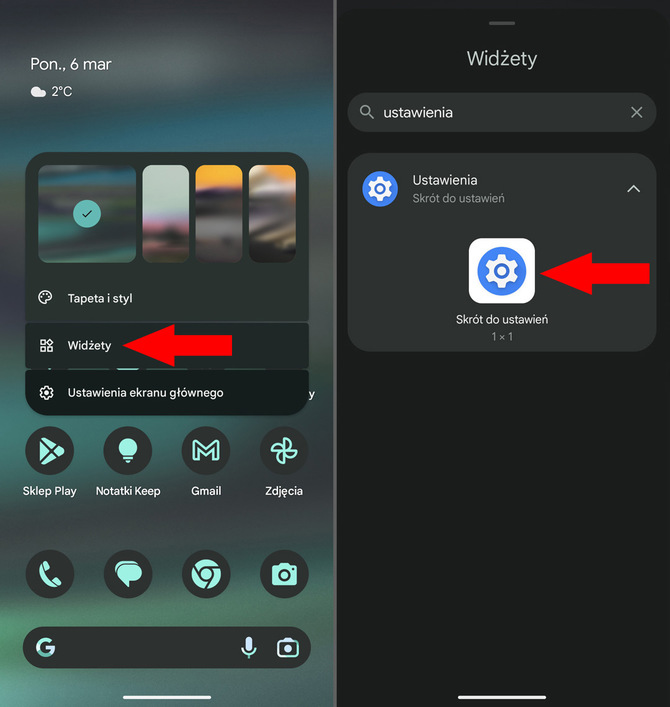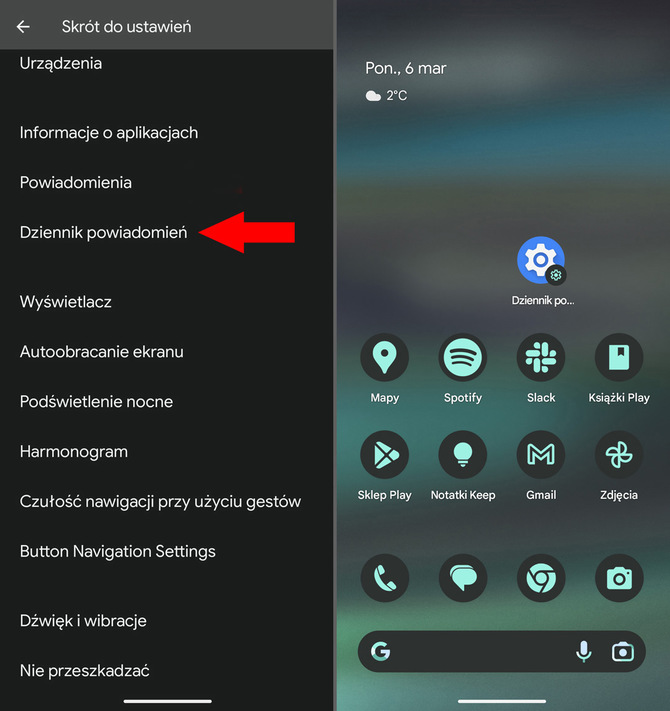 Finally, there is one more method to access the notification log. Please use the mobile application for this purpose Activity Launcher (Activity Launcher), created by Polish programmer Adam Shalkowski. Install it on your smartphone and run it. When a list of different features appears, use the search engine at the top by typing notification log. When a suitable item is found, tap the three dots on the right and select an option create a shortcut. Then confirm that you want to add the icon to your home screen. From now on, you can open the notification log with literally one touch. It's worth trying this method on smartphones where it's hard to locate the notification history menu. However, there is no guarantee that the log will be found. If the manufacturer of the smartphone removed it from the system, even the Activity Launcher may not help. Write in a comment if the function of checking rejected notifications is useful.