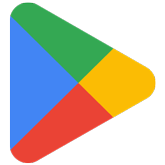 Smartphones have many features that are important. Performance, display quality, touch sensitivity, wireless speed, camera quality, battery life and much more. However, one of the most important advantages of smartphones is that we can adapt their functionality to our needs using applications. After all, imagine a situation where smartphones differ in speed and quality, but all have exactly the same set of programs. This would be simply boring and in many cases also impractical. Everyone probably has their own favorite set of applications that they cannot do without, used for entertainment, work, shopping or even buying transport tickets, paying for parking lots or controlling connected accessories. However, sometimes it happens that you find a program in the Google Play store that has made your life easier and you suspect that it may also be useful to one of your friends. Did you know you can share it very easily?
Author: Tomasz Duda
Sure, there are several ways to deal with app sharing. You can just tell someone the name and they will find the app and install it on their own phone. You can also share the link to download the program with her. Both of the above options require an active Internet connection, which is usually not a problem, because almost everyone has a reasonable LTE/5G package or is within range of a Wi-Fi network. However, sometimes when you are outdoors, downloading larger applications weighing several hundred MB or even more can be burdensome. Especially when the mobile network signal is weak. The question also arises: does the other person have to use up their internet package to download this application? Maybe there is an option to make it available offline?
Share applications from phone to phone, without internet connection and without manually copying and installing the APK file. It's not only easy and quick. It's just a standard feature in the Google Play Store, but yet few people remember it.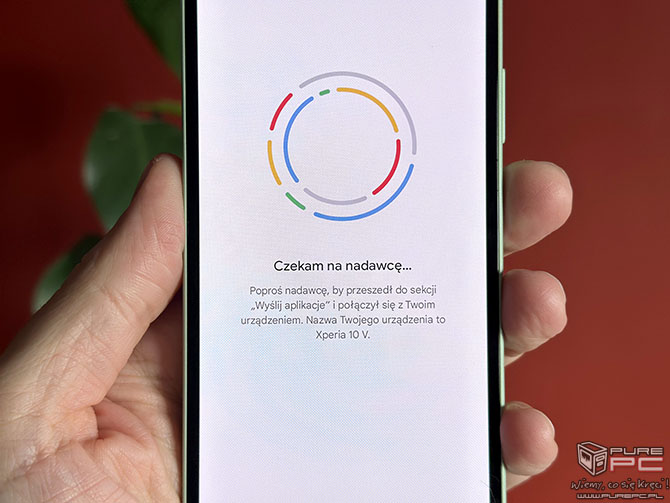 There are two answers here as well. Sometimes there is an option to do this by simply uploading the APK file, but I know from experience that this is not always the optimal solution, because I know many people who in years of using Android have never installed anything from the APK, so not only do they not know, what it is, but you also have to spend time explaining to them how to carry out the installation process from such a file. Fortunately, there is at least one solution that is not only easier and faster, but also does not require an active Internet connection. The person with whom we share our application will not have to use the data package, and after first learning about this process, they will probably be able to share the application with other users in the future. I was recently in a situation where this method came in handy in practice.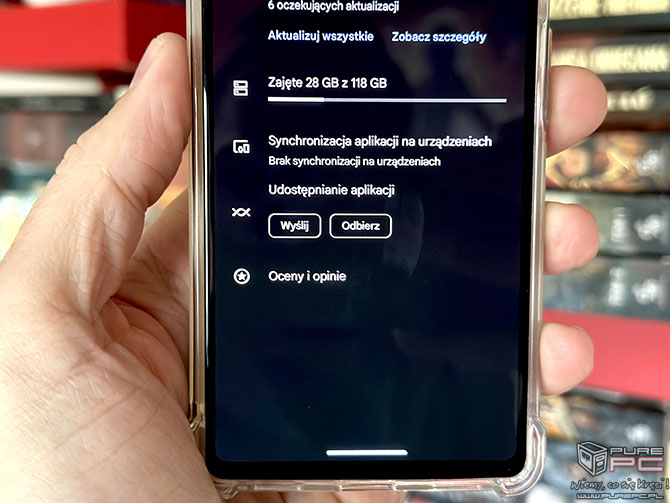 I am a Sony mirrorless camera user and it so happens that I quite often use applications for frame viewing and remote control using a smartphone. A friend of mine also bought a similar camera, but he is a complete novice when it comes to taking photos with something other than a smartphone, so we decided to go "into the wild" to teach him the basics of operation and get acquainted with various options and settings. After some time, the topic of displaying the frame on a larger display and the possibility of remotely changing settings without moving the camera, which was standing a bit further away on a tripod, came up. When I told him that there was no problem with it, because all that was required was an app on the phone and a wireless connection to the camera, he definitely wanted to use it. The only problem was that we were quite far from BTS, so the Internet worked in 3G mode, there was some connection, but downloading even small files was a backbreaking task. However, I had this application on my smartphone, so I could share it with him directly, without the Internet. Just a few "clicks" in the Play Store were enough.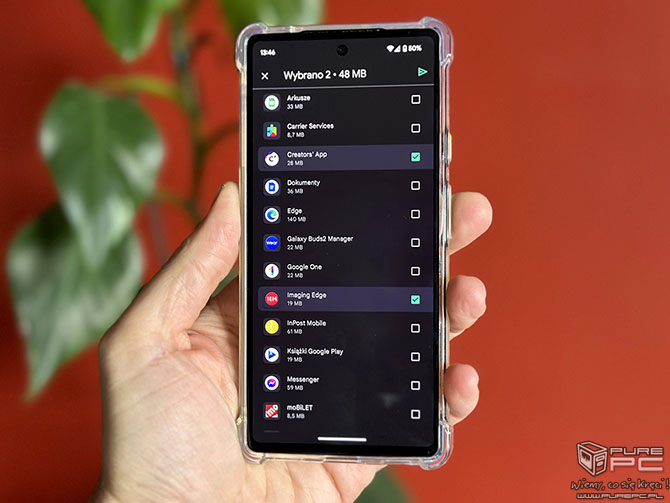 How to share an application from phone to phone offline without copying the APK?
It is worth noting one important thing. This method of sharing applications directly from phone to phone covers only those apps that are available in the Play Store (does not apply to programs from other sources). Moreover, it must be a free application, because it is known that in order to use a paid program, the person downloading it would have to pay for it. To do this, first of all, use the smartphone from which you want to share the file. Bluetooth must be active in both of them so that they can communicate. Open the Play Store appand then in the upper right corner tap the round button with your profile graphic. An additional menu will appear, please enter it My games and applications (this option may sometimes be named differently: e.g. Manage apps and devices).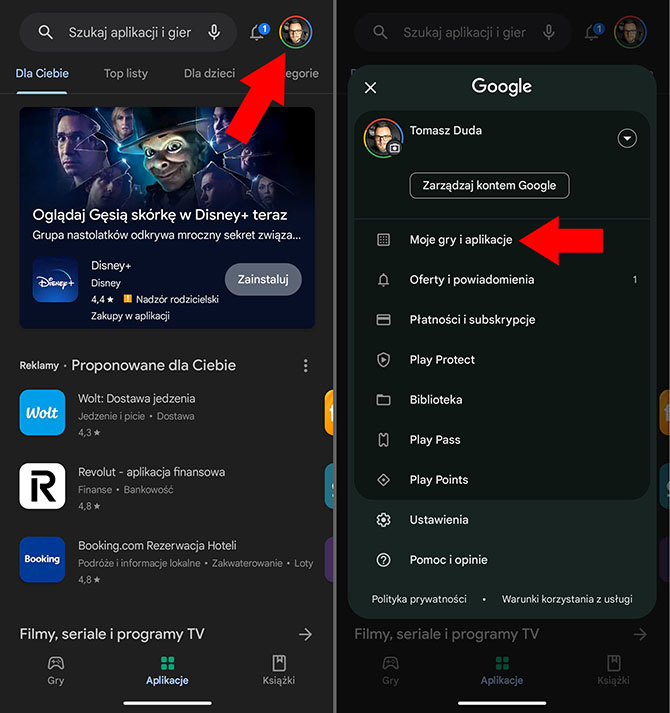 The next screen shows a number of further options, including program updates, which are also worth doing, especially when the user is connected to a Wi-Fi network (but that's a different topic). We are most interested in the two buttons visible almost at the bottom, namely: Send and Receive. Thanks to them, we will be able to share the application with another person nearby very efficiently and easily. So on the device that hosts the program, we touch the button Send. The next screen will prompt you to activate Bluetooth to search for and connect to a nearby smartphone. Tap the button Next.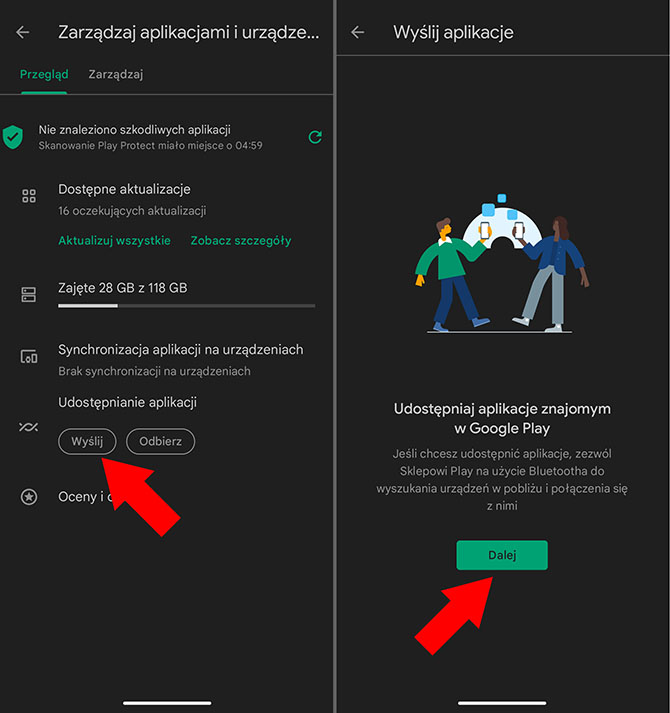 Now you will be asked to "Allow the Google Play Store app to find, connect and determine the relative location of nearby devices?" Tap the button Allow. In the next step, a list of applications that the sharing person has installed on their smartphone should be displayed. Let me remind you that these are only free apps and without any additional age restrictions. You can easily select one or many items on this list and each of them will be sent directly from one phone to another, via wireless communication, completely without the Internet. Among them select the apps that the recipient needs, and then you can tap the "Play" button (arrow) in the upper right corner to send the program, but hold off for a moment because now it's the other person's turn to perform the procedure on their phone.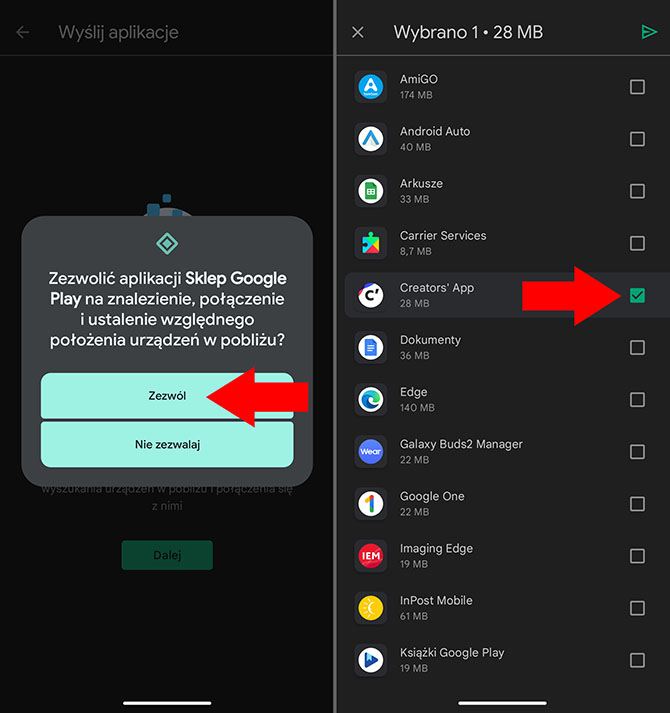 The steps taken by the second person on the smartphone receiving the applications are similar to a certain point. Again you should enter the Play Store, tap your profile picture in the upper right corner and go to My games and applications (or Manage applications and devices). But now you need to use the button Pick upon the next screen you need to touch the button Nextand then Allow. A new screen will appear at the recipient with the text "I'm waiting for the sender". Further steps should be performed again by the first person, i.e. the one who provides the selected program.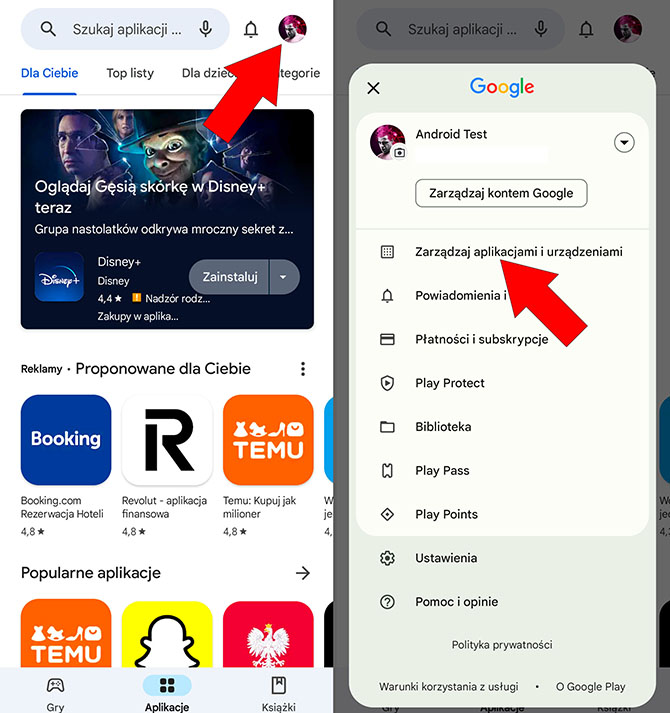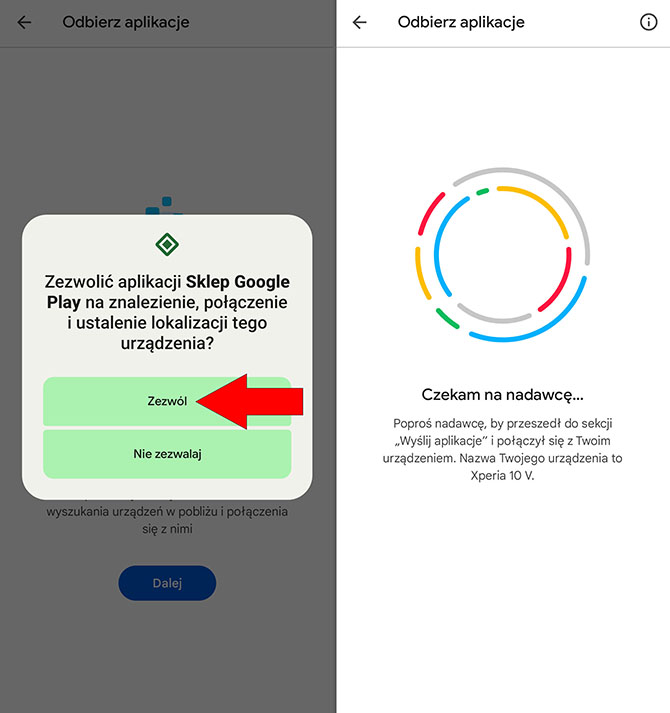 The sender presses the arrow button, in the upper right corner of the application list. The process of searching for nearby receiving devices will begin. The second smartphone will be recognized and will appear at the bottom of the display – then tap the icon for this device. Now it will appear on both smartphones (sending and receiving). four-digit code evaporation. Please make sure it is identical in both cases and then on the other (receiving) phone, tap the Answer button. The application installation file will begin to be transferred. The first smartphone will simply display "Sent" and the second will also display a button Install. You can also use the Install All button if there were multiple applications. In the last step, it is worth using the option on the sending smartphone Disconnect, in the upper right corner, and then confirm this action in the smaller window. The recipient will receive a "Disconnected" message. That's all! From now on, the other person has already installed the application that we shared with him and can use it immediately.