You can text from your PC if you have an iPhone by using Intel Unison, or third-party apps like WhatsApp, or Telegram, and Facebook Messenger.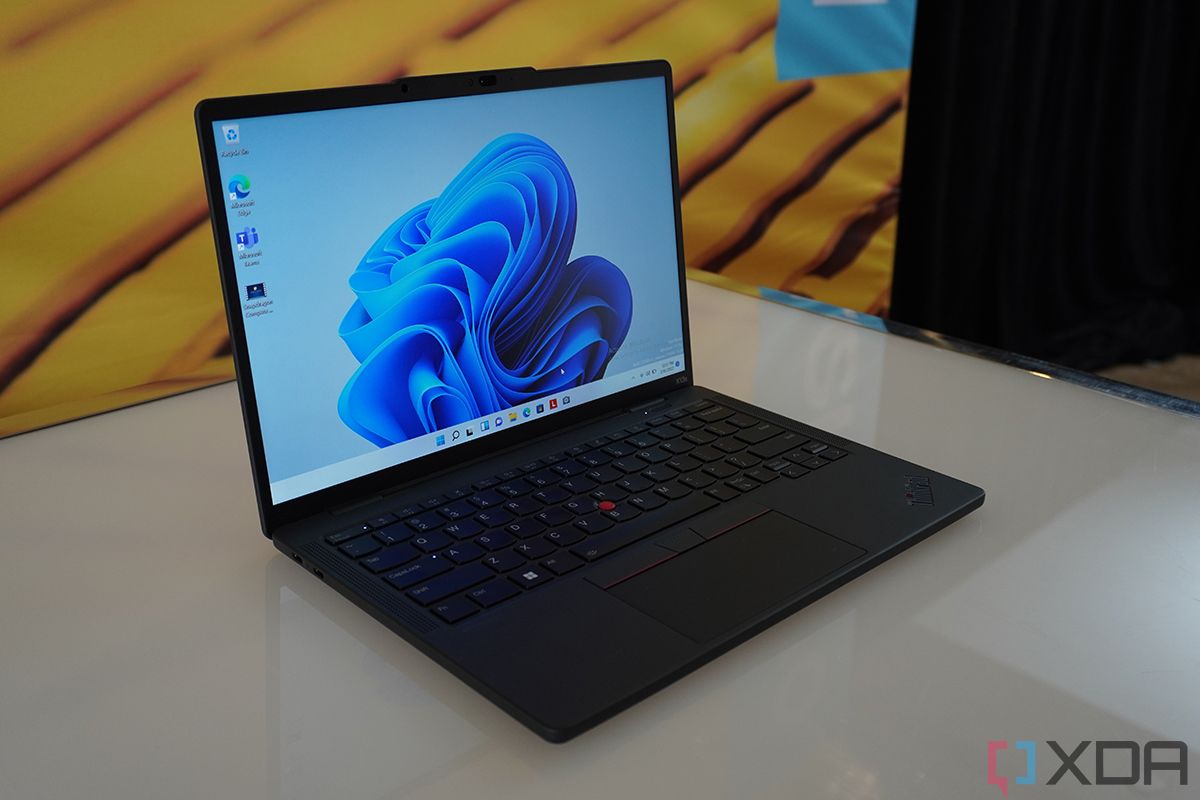 If you have an iPhone and also a Windows desktop PC or one of the best Windows laptops, then you know that texting on your PC can be hard. Thanks to Apple's way of locking users into its own ecosystem of devices, Windows and iPhones don't always place nicely together. Apple would much rather you use a Mac to access iMessage on your desktop to communicate with your friends, family, and coworkers.
Indeed, that means there's no iMessage app on Windows or an iMessage website where you can see or reply to your messages online. But the good news is that with the advent of the Intel Unison app, and third-party messaging services, it's easy to text on your PC in 2023. We'll get into how you can use these.
Download Intel Unison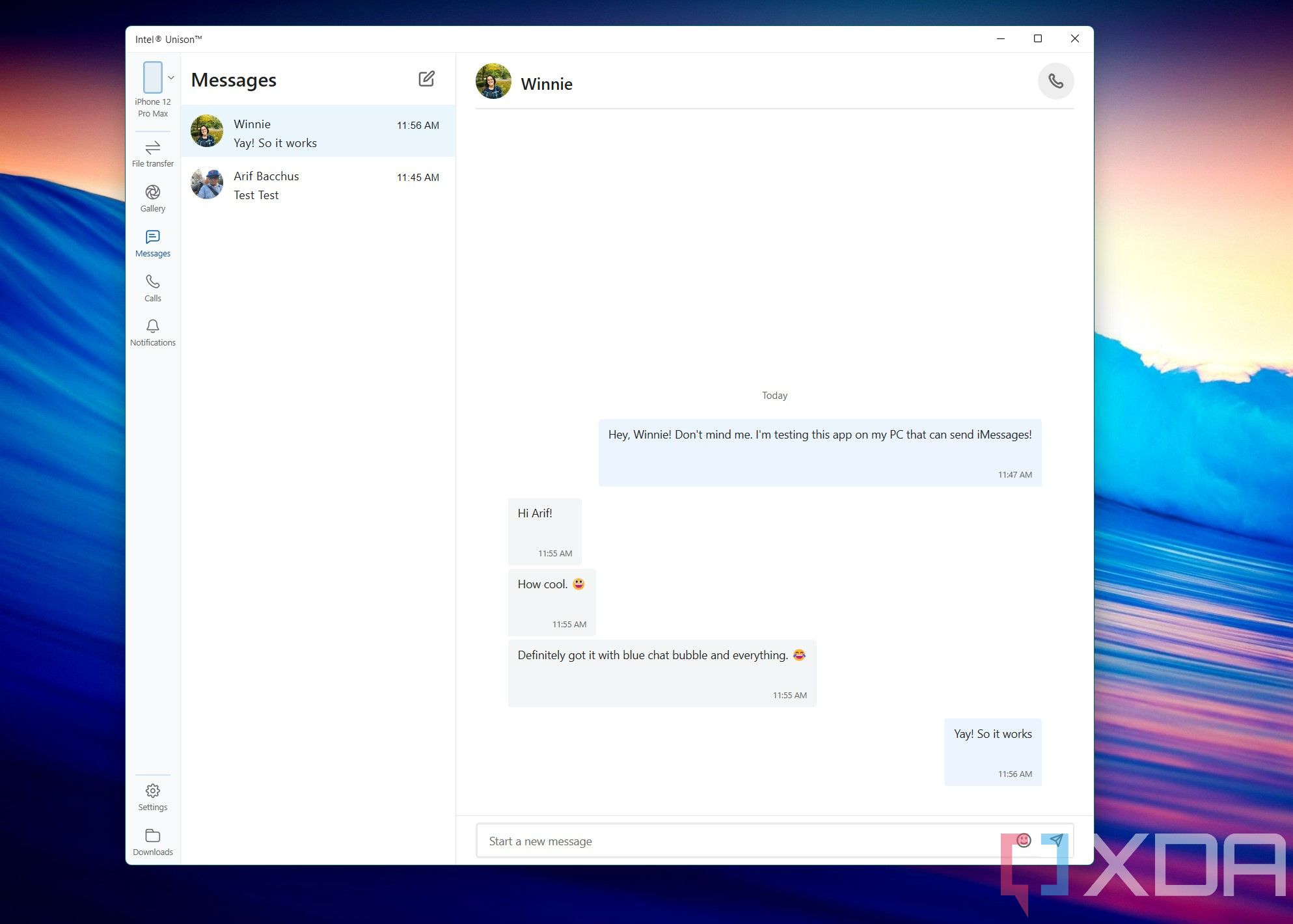 The easiest way to text from your PC if you have an iPhone is to download and use Intel Unison. The app which is downloaded through the Microsoft Store lets you send iMessages out from your PC. There are a few caveats here, though.
Officially, Intel's Unison app only works on Windows 11 laptops that have 13th or 12th generation Intel CPUs with the Evo certification. You can use it on other Windows 11 laptops that have older Intel CPUs, but there's a chance it might not work right. Additionally, you won't see your entire iMessage conversation history (and older conversations) when using Intel Unison.
On Windows 11, you'll only see the conversations you started on the Intel Unison app itself. There's also the fact that you'll have to keep your iPhone paired to your PC via Bluetooth, too for things to work right. Here's how to get started with it, if you accept those caveats.
Download the Intel Unison app from the Microsoft Store (or open it if it's pre-installed on your PC.)
Launch the app on your PC.
Follow the steps on the screen to install the companion app on your iPhone or Android.
Accept the permissions on your phone.
Confirm the PINs match.
Pair your iPhone or Android to your PC using the QR code on the screen and also through Bluetooth.
Start using the app!
Download Intel Unison on the Microsoft Store
Use a third-party messaging service like WhatsApp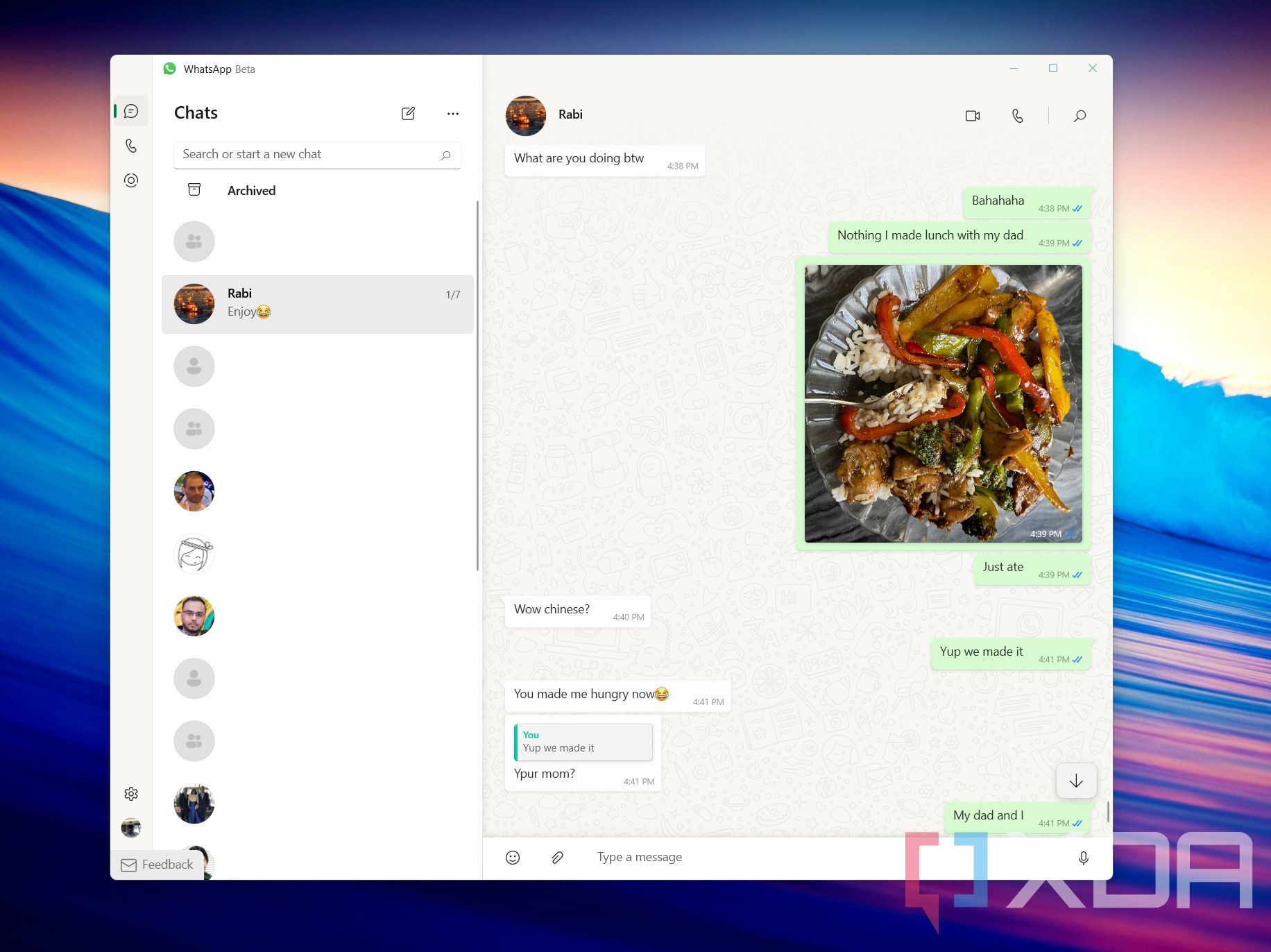 Not everyone will be able to use Intel Unison on Windows, so a third-party app like WhatsApp is a secondary option. Technically this isn't considered texting on your PC, as you're using a messenger service tied to your phone number or email, but most people already use these services on the iPhone already anyway. If you download the app on your Windows PC, you can continue the same conversations you had on your iPhone on these apps right on Windows.
There are many third-party messaging services that work on both iPhone, and Windows. WhatsApp, Telegram, and Facebook Messenger are just a few examples. These apps can be downloaded through the Microsoft Store with the links below and set it up using a phone number or email. Once the apps are up and running, you can sign in with your account, or simply scan a QR code using your iPhone. You'll see all the messages you have on the iPhone version of the app right on your Windows PC.
Be aware of those sketchy options
We've suggested the two safest ways for you to text from your PC if you have an iPhone. We don't think you should go about using any other methods, especially if you come across other third-party websites or apps that claim to give you access to iMessage on Windows. As we mentioned, there's no official iMessage app for Windows, and any website or app that claims to bring iMessages to your PC is more likely a scam. As much as you'd want to try these apps or websites, you'd be putting both the security of your Apple ID and your Windows PC at risk. Stick to Intel Unison or apps like WhatsApp, Facebook Messenger, or Telegram.